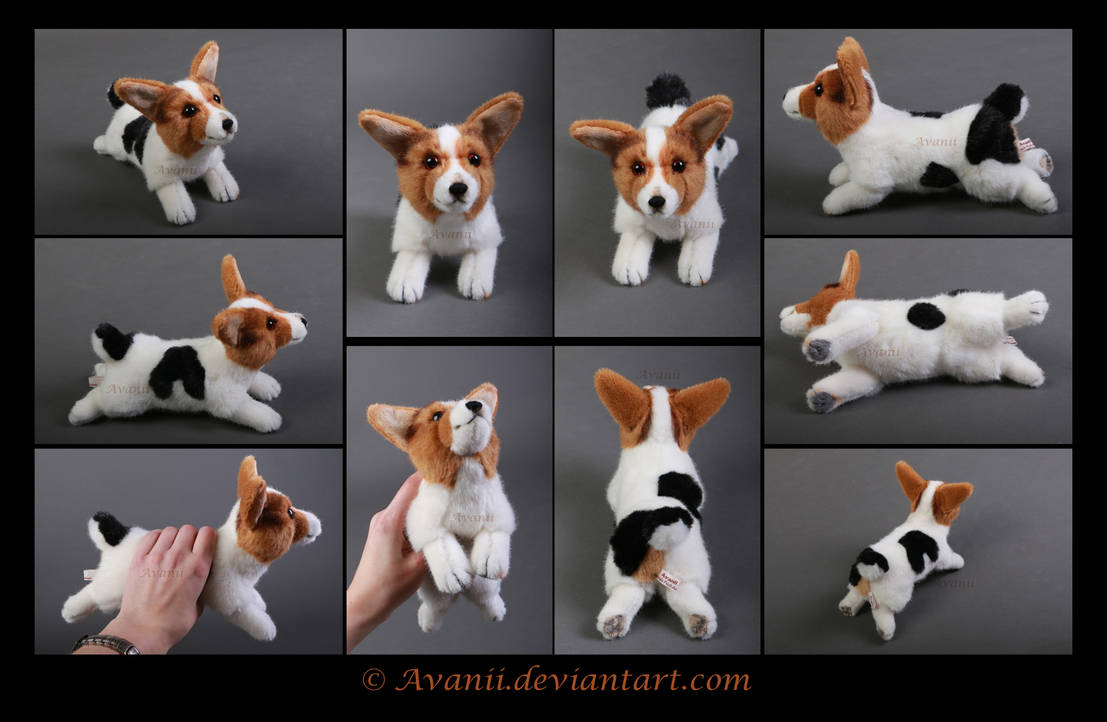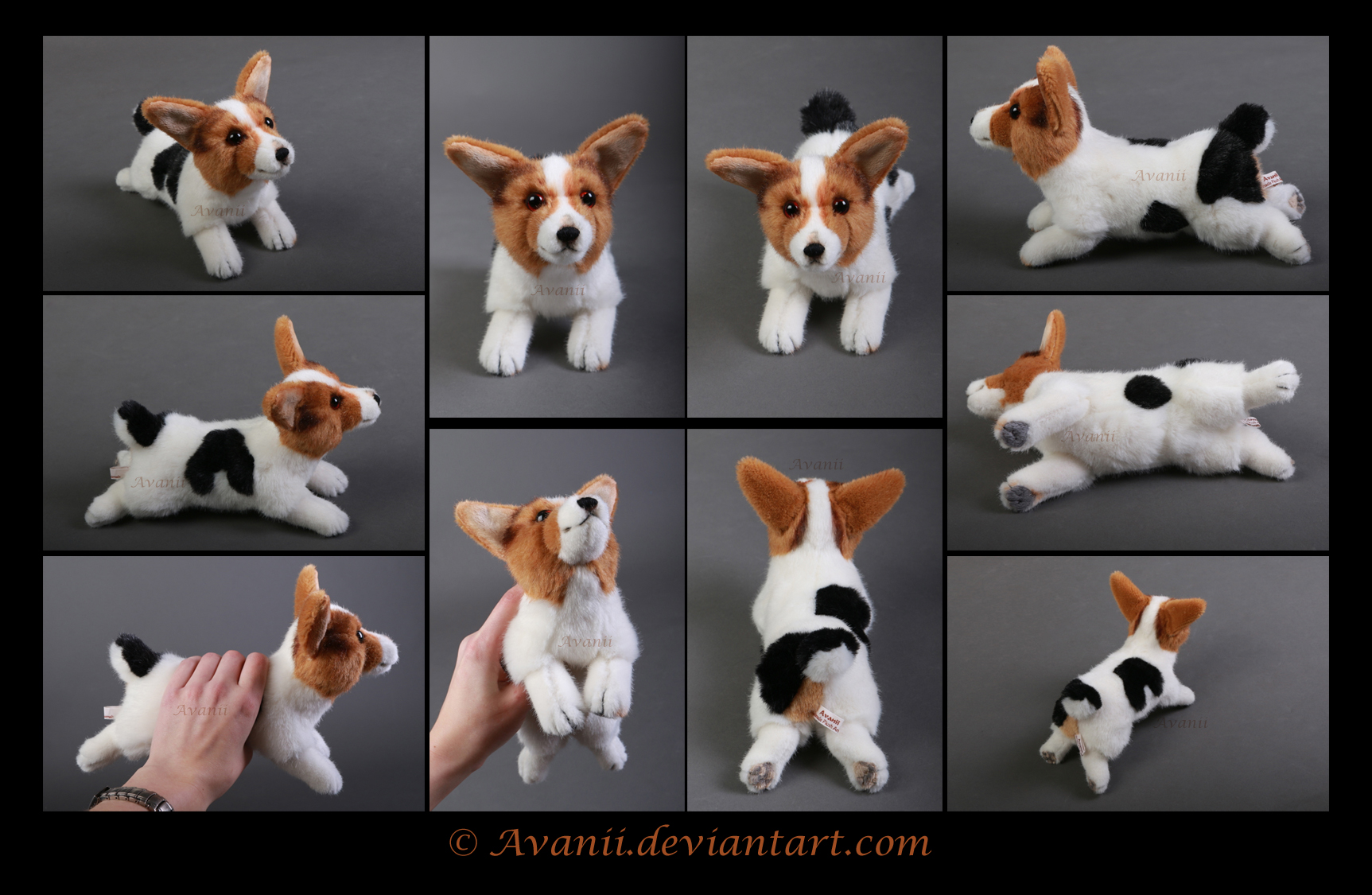 Watch
A 20 cm squishy plush commission for
Alley96
of their corgi Thorin! This was such a fun commission, I'm really pleased with the outcome

Thorin is made of various high quality faux furs (mostly Schulte) and minky. He has dark brown glass eyes and an embroidered nose, mouth, and toes. He has extra accents painted with Copic markers to make him more realistic and accurate to his real life counterpart. The head is stuffed firmly, the body is soft. I also
love
the photos taken by the commissioner of plush Thorin and real Thorin, I mean, look at these:
www.instagram.com/p/BDa8UvBS0o…
www.instagram.com/p/BDa81Quy0p…
www.instagram.com/p/BDa89vES0p…
www.instagram.com/p/BDa9WPtS0q…

It's so cute! Of course, the plush is not suitable for pets and I know this was just a quick photoshoot, but I still felt like I should clarify xD Handmade plushies such as these are not safe for pets or small children.
Plush design and photos are © to me, Avanii
Please do not use or repost, thank you.

Awwww, now THAT is what I call a cutie!!!



I love the fur pattern on his guy, isn't a common one for corgis!
Too cute!
Reply

The snout and nose remind me of the Kosen plushes. Very nice job!

Reply

Reply

thats just too cute haha@

<3
Reply