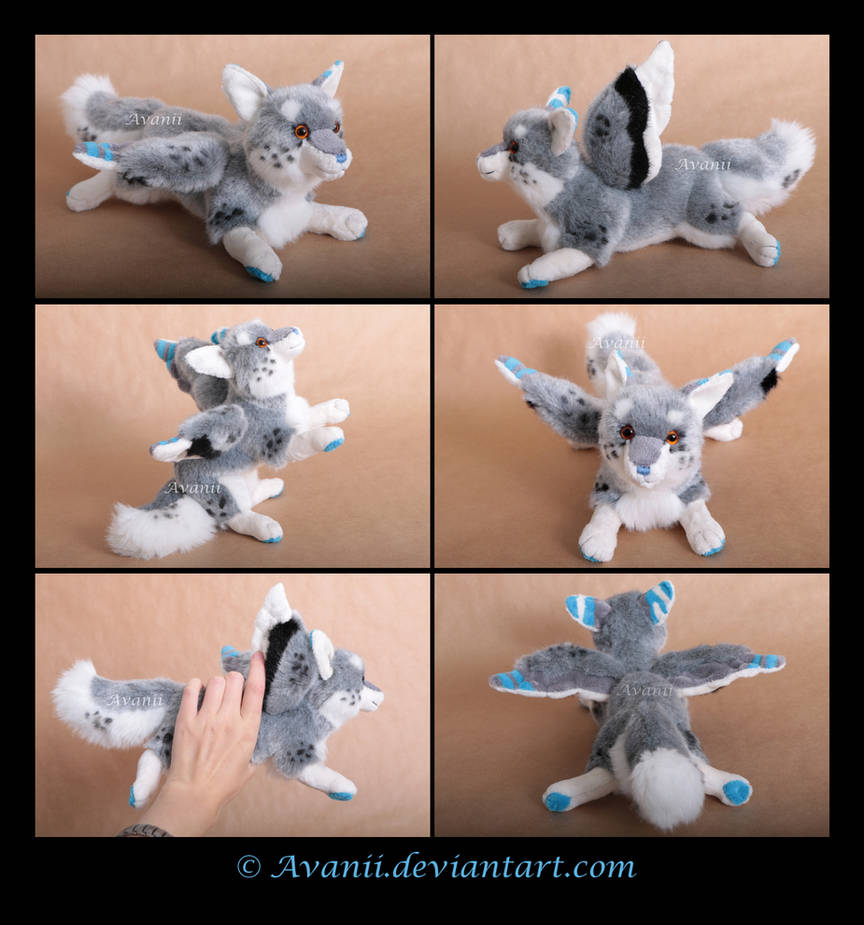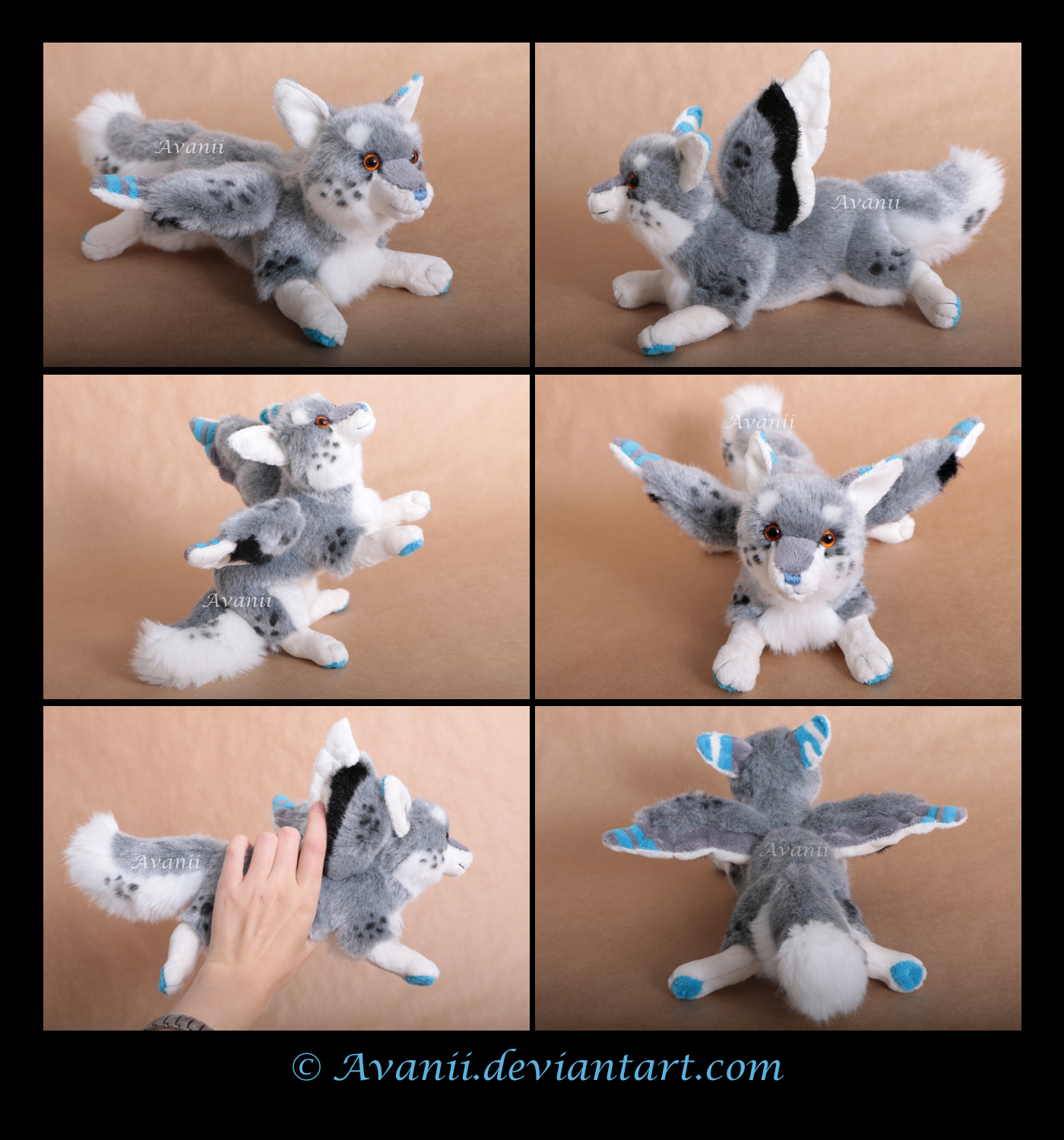 Watch
A 21 cm plush commission for

of their winged wolf character Sketch

Made with various faux furs (including a longer patch at the chest and tail) and minky. She has glass eyes and embroidered nose, mouth, and toes. Her black spots are painted on with fabric marker and carefully brushed out. She is softly stuffed and has wire in the wings for some poseability.

Character is © to

Plush design and photos is © to me, Avanii
Please do not use or repost, thank you.

aww!! how cute!!! i love those wings!!
Reply

This is fabulous - Omg, I really want to commission you one of these days! I love the detail you put into these plush!
Reply

So fluffy and cute~

Reply