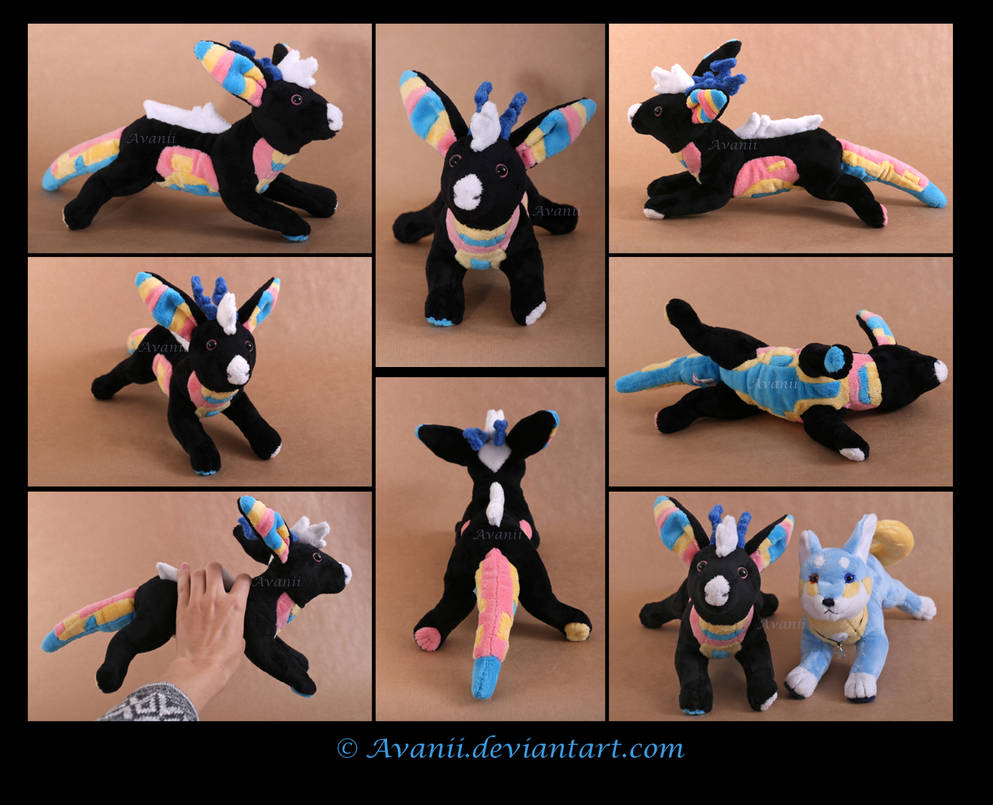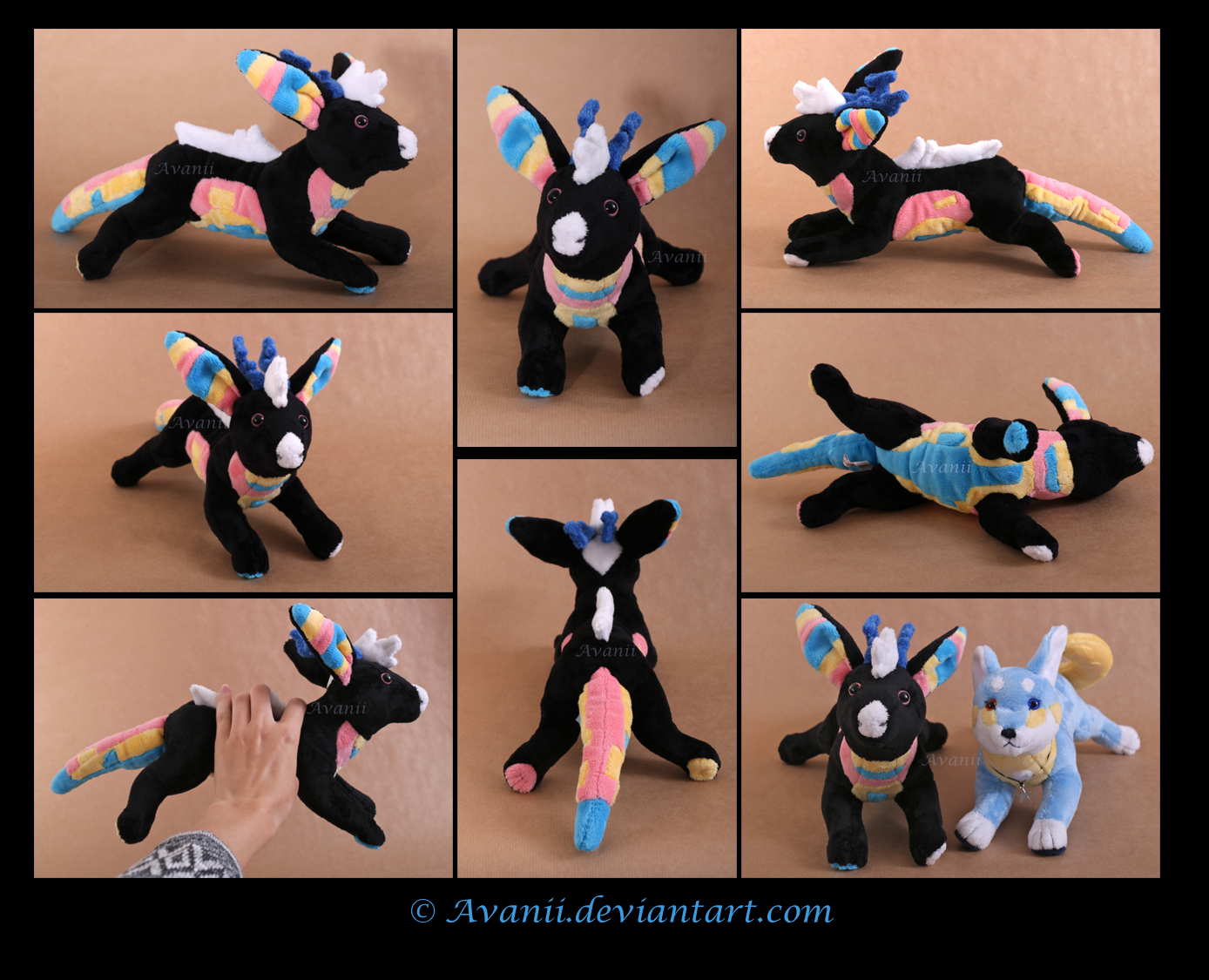 Watch
25 cm minky plush commission for

of their fantasy character Glitch! From the April batch, completed and sent in October along with Sammy the dog, who was completed earlier. Glitch had a very challenging design and I learned a lot of machine sewing while working on this guy! His antlers are wired, the rest is soft. He has plastic safety eyes and an embroidered nose, mouth and toes. No Copic shading. He's stuffed firmer than most plushies that size, as the minky gets wrinkly when it's understuffed (you can see that on his belly and tail, fox example). But we did want to keep him soft and squishy, so this is the middle way of getting the best of both ^^
Here's Sammy:
fav.me/da8vh2l

Character is © to

Photos and plush design © to me, Avanii
Please do not use or repost, thank you.

Ahhh yes! I was hoping you'd post him!! He came out fantastic, he and Sammy have a nice little spot on my desk ;u;
Reply

I'm so happy to hear that <3 I learned a lot from this plush! Haha yeah sorry for the delay! I'm buried in unpublished photos and artwork it's horrible |D
Reply

Eee, I was so excited to see these guys!
Glitch looks so cool!
Reply

Thank you <3 Haha I have such a backlog of plush photos I'm ashamed it's taking so long to post them |D
Reply