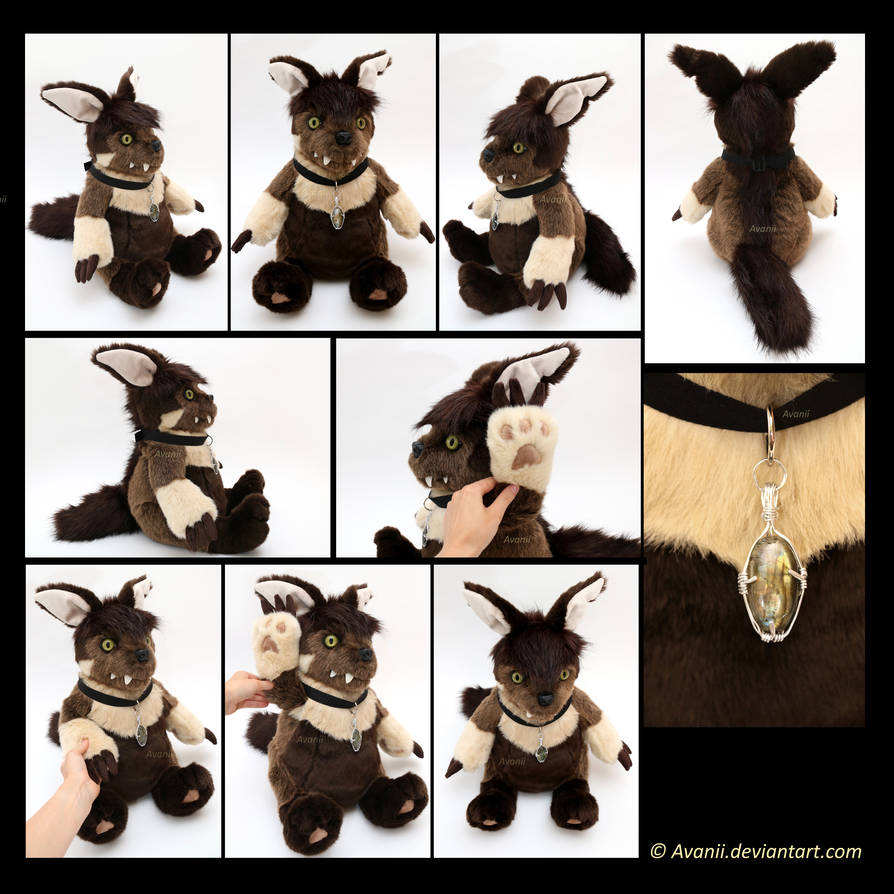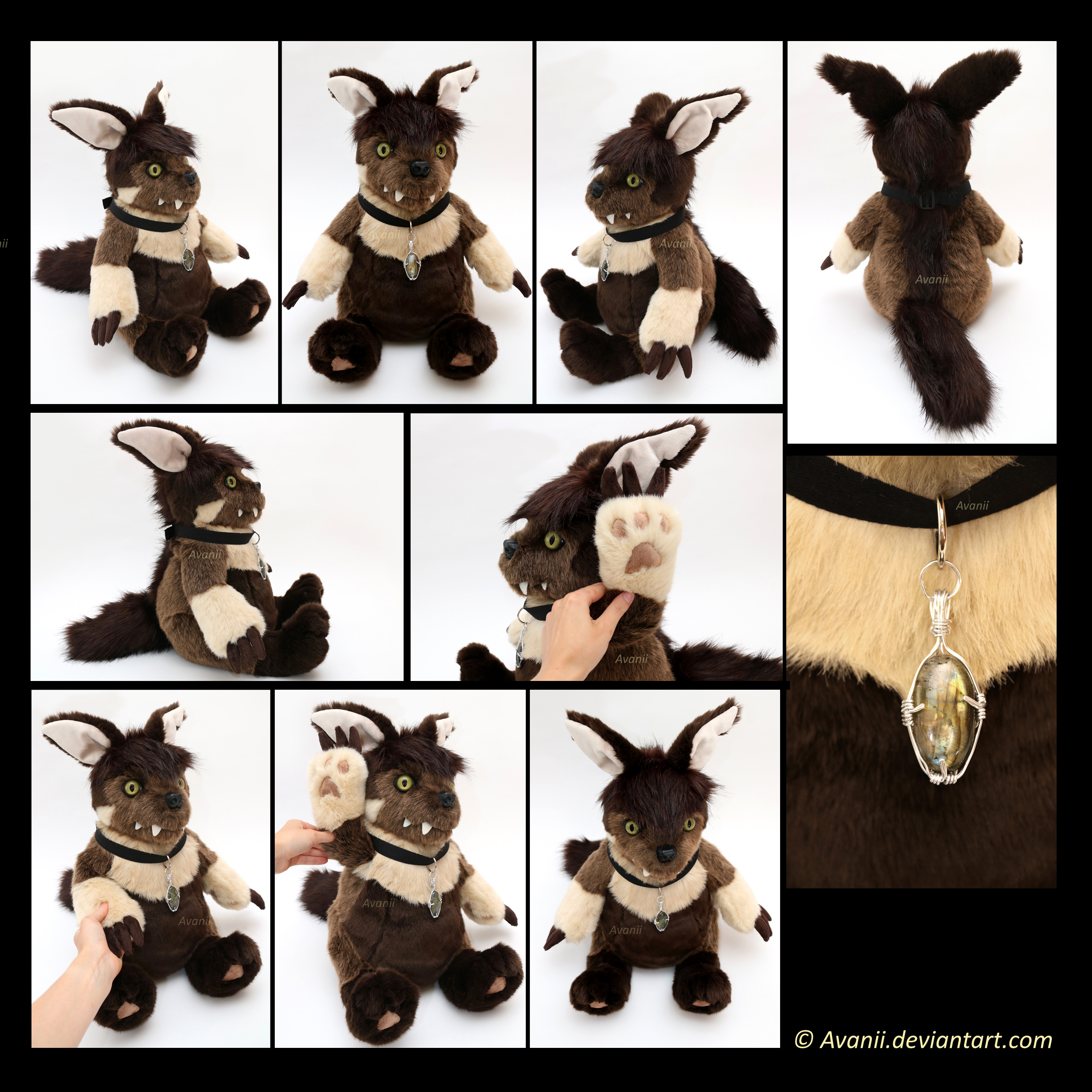 Watch
40 cm faux fur plush for
counterserum
of their absolutely adorable Digimon OC Aureumon, part of the April batch

. As soon as I saw the character reference I was like
heck yeah
I want to plush that character! I had to develop a whole new pattern for this body type, which means that I can now also easier make anthro characters if their anatomy is more to the feral side c: Aureumon features the largest plastic nose and safety eyes I could find. Each paw pad is individually sewn onto the paws and stuffed, so they really do feel like actual paw pads. The teeth are made of wool felt. Aureumon has a firmly stuffed head, a big fleece bag with plastic pellets in their belly, and soft stuffing in the rest of the body, making them very cuddly. The collar is removable and has a wire wrapped labradorite cabochon attached, as per the commissioner's request. I made all of that myself as well

Along with the plush and collar I was also commissioned to paint a picture of the character, which will be uploaded soon

I'm not gonna lie, this plush was one of the hardest to say goodbye to

Character is © to
counterserum
Plush design and photos are © to me, Avanii
Please do not use or repost, thank you.
Here's the painting:
fav.me/dbn6yhs

Here's a picture of me with the plush, so you can get a sense of scale! It's really big! (I'm pretty tall already haha)
sta.sh/0phx2imonj3
And here's a video of the labradorite pendant, so you can see its flash:
drive.google.com/open?id=0B9KC…

you forgot to mention THAT THIS IS LIKE THE SOFTEST THING EVERRR

Reply

SHIT how could I forget D: That dark brown fur is just the softestttt good thing I have a ton of it so anyone with a dark brown character will have the SOFTEST plush <3
Reply

I got them in the mail the other day and I was super super, super thrilled to have them in person,a long with the gorgeous watercolor piece! They're every bit as beautiful in real life as they are in pictures!! Thank you so, so much Avanii! I am super happy with them. ;__;
Reply

Ahh I'm so glad, thank you too!

It was lovely doing business with you!
Reply

this plush is so amazing ;u; i got to pet your little cutie while it was still headless

i ENVY how it;s so soft omg
Reply

Oh gosh, right??? I keep petting them because I'm in awe at how soft the fur is omg... It's really one of the best plush ever. ;__;
Reply

What a super amazing plush! I love it

Reply