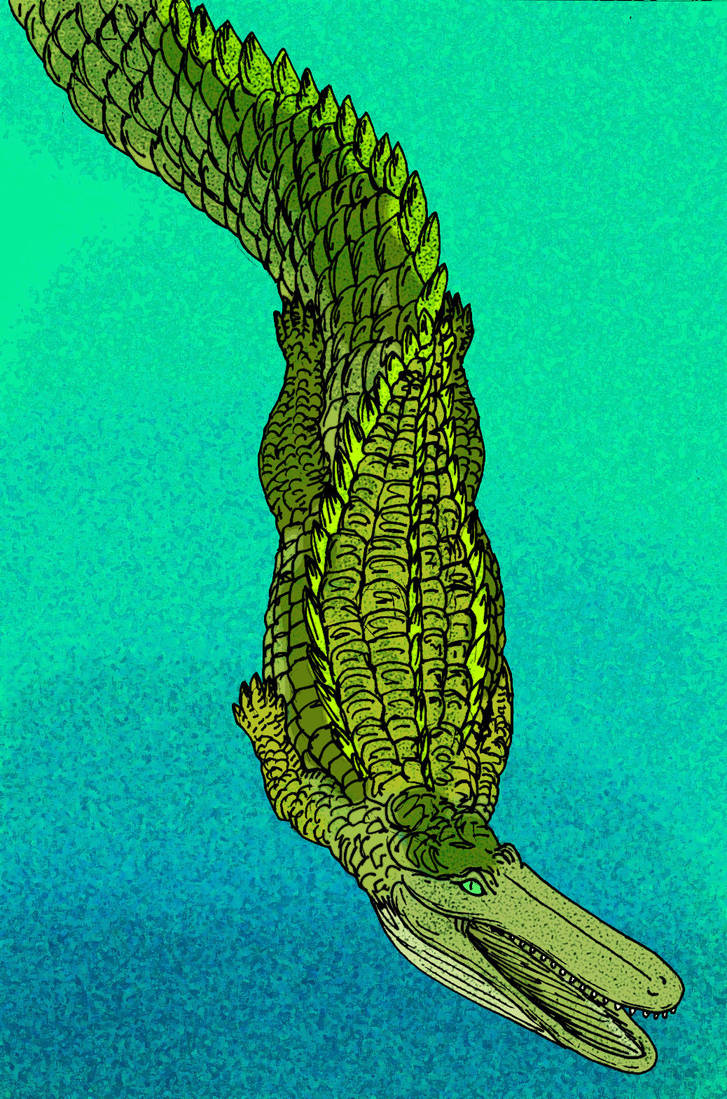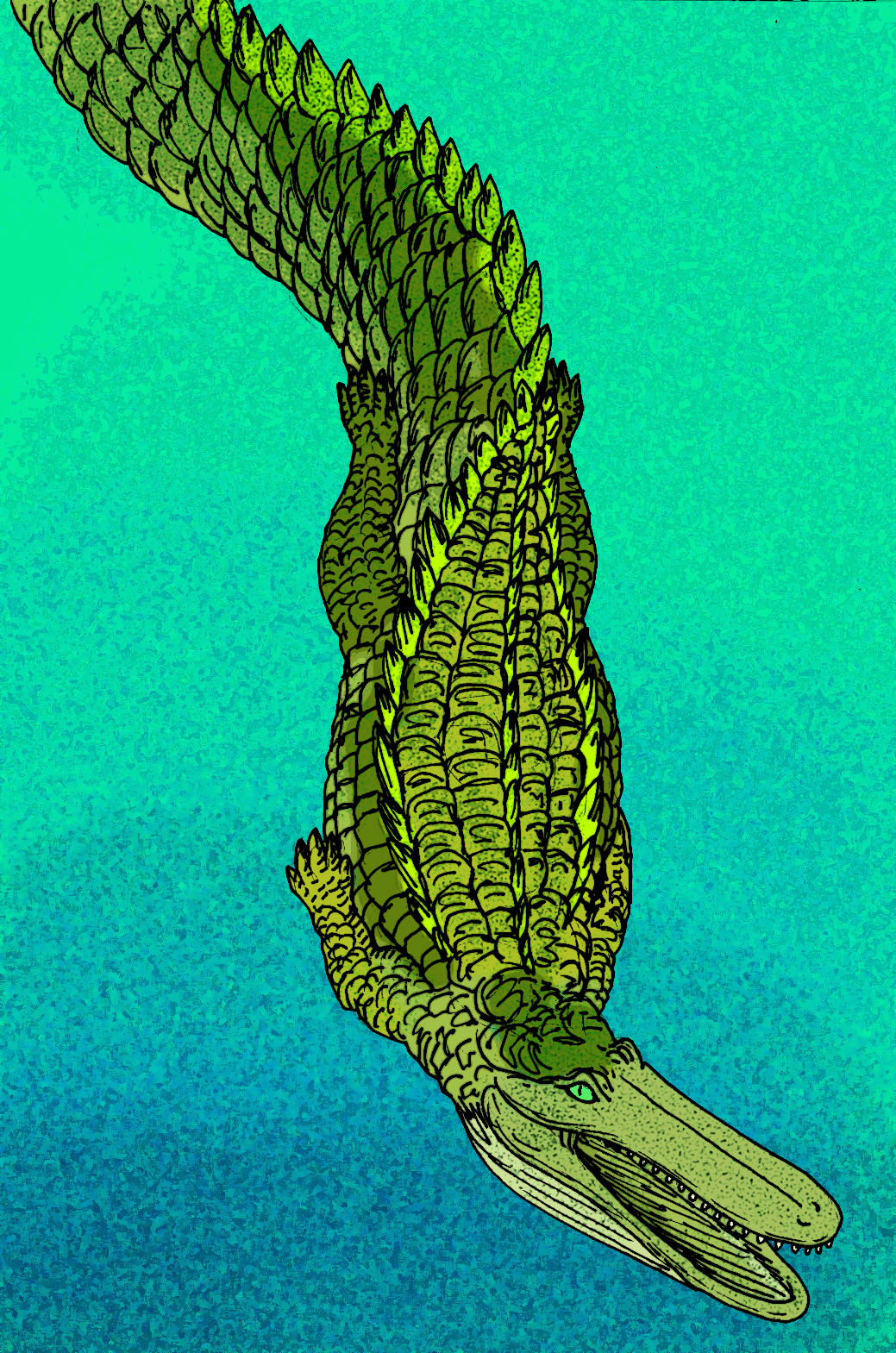 Watch
Stomatosuchus inermis was an enormous 12 meter long crocodilian from the Upper Cretaceous of Egypt. It may have been a contemporary of the equally enormous Sarcosuchus imperator. Unlike its carnivorous relative, S. inermis was a baleen whale-like planktivore, as its jaws were built in a manner reminiscent of a pelican, in that the snout was long, but flat, like a lid, and the toothless lower jawbone is extremely thin, like a gasket, suggesting it supported a pouch like throat. S. inermis' 2 to 3 centimeter long teeth were only in its upper jaw, and were used to hold their prey (minnow-like fish) as water was forced back out of its mouth.

Sadly, the only known specimen, which was collected in German paleontologist Ernst Stromer's Egyptian expedition, was obliterated when the Munich Museum was destroyed during an Allied bombing raid in 1944.

Woowww! This is Great!

Reply
With the discovery and understanding of the related Laganosuchus, this is an out of date reconstruction of Stomatosuchus. In that, it was not a pelican-throated whale-adile, but a flat-snouted fishtrapper.
Reply

Reply

well then, very cool. it's unfortunate that the only specimen was destroyed though. what a loss

Reply

Reply

That is too sad, but here's hoping for another expedition to find another fossil specimen! S. inermis must have been an awesome sight to see swimming.
Reply

Woah, whale crocodiles! Convergent evolution is so awesome.
I always learn something new when I visit your page

Reply

That sucks about the fossil. Hopefully another will be found.
Reply

Nice. I love the pose. I've always liked reptiles :3 especially snakes and crocodiles.
Reply