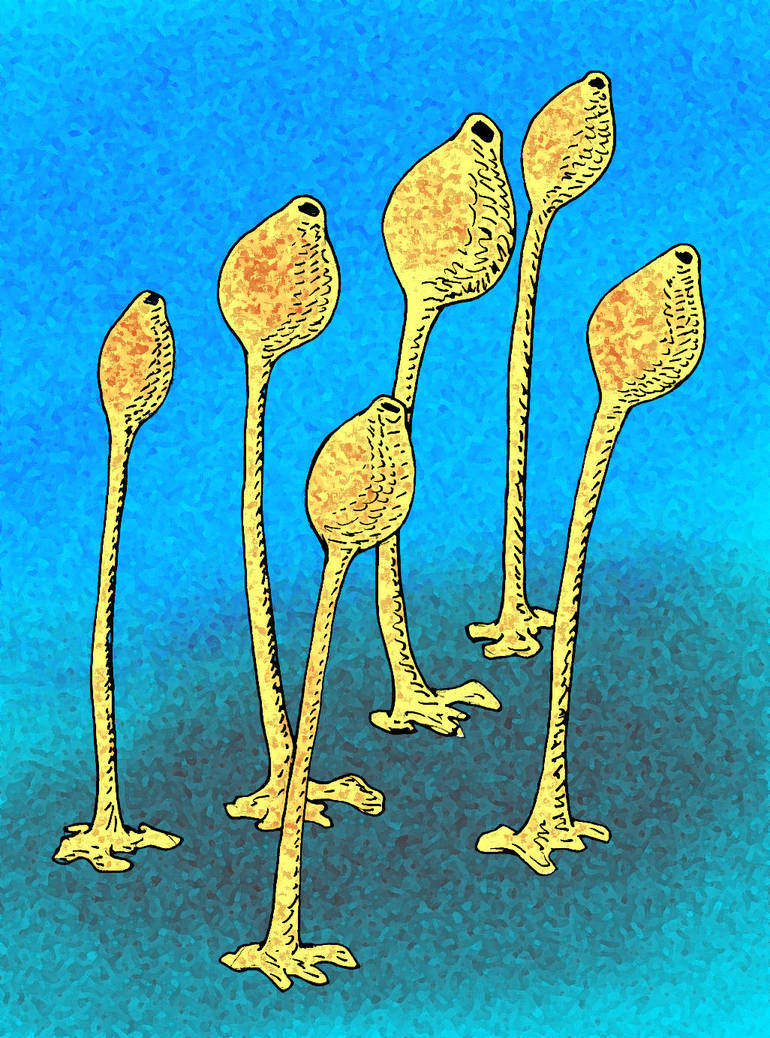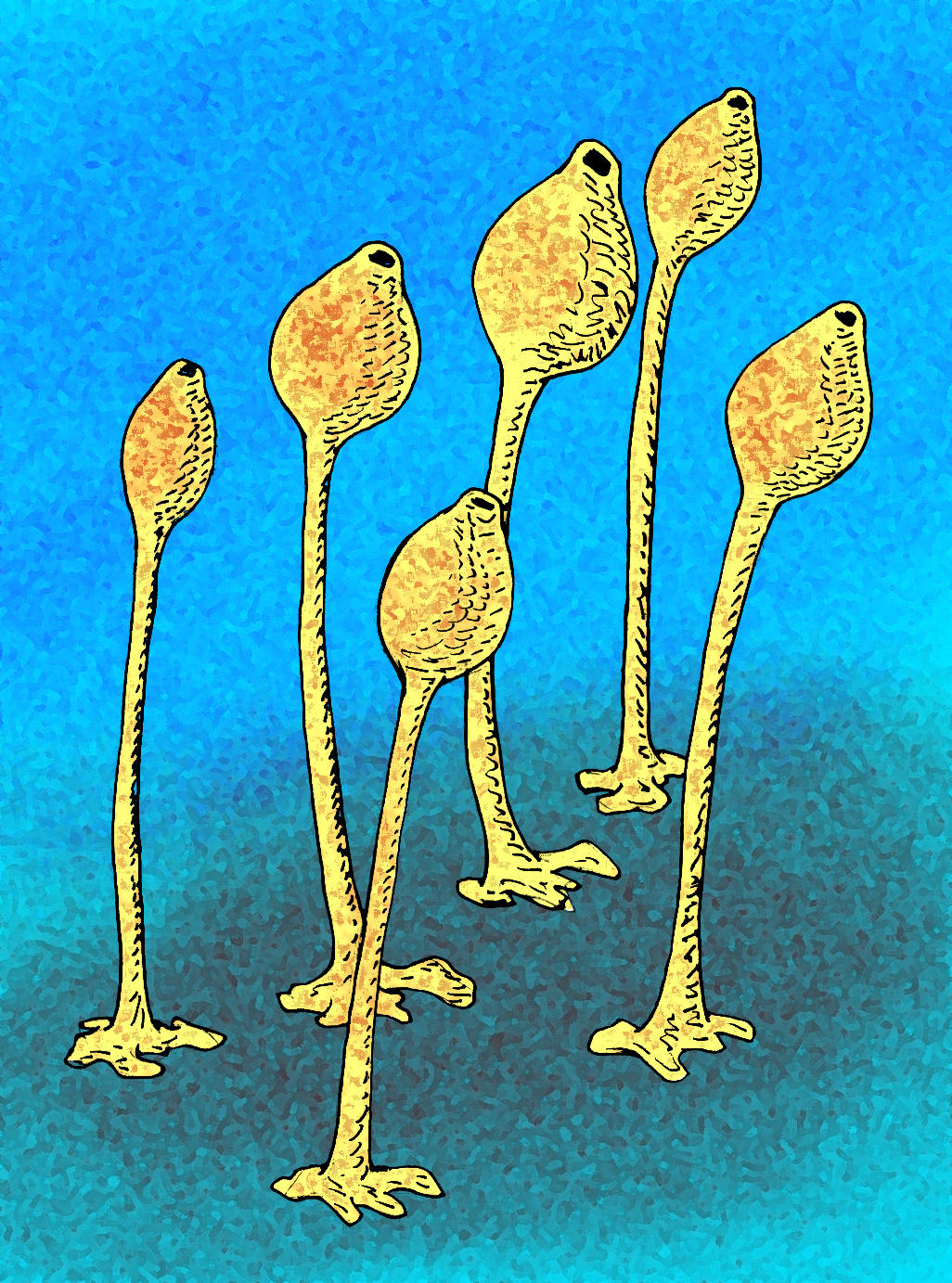 Watch
The Cretaceous demosponge, Siphonia tulipa. Its suggestive form was what gave rise to the common name "tulip sponge."

hmhm staring at it for some time makes it appeare as if it were swaying along with the "current" XD
Reply
Really, I want to see a grove of tulip sponges in an aquarium.
Even though I've colored them in bright colors, I wouldn't care if there were live sponges like these, but were drab-colored.
Reply