Club Info
|
AC Exclusives
|
Members
0 - E

F - L

M - Q

R - S

T - Z
|
Past Contest Winners
|
Past Member Features
|
Affiliates
|
Affiliates + Members Contests
|
Members Birthdays
|
AC Chat
|
o0o
AVALON COMMUNITY FORUM
o0o
WINTER SOLSTICE - YULE
Yule has just gone by so I thought I would highlight some of the gorgeous works here,
but first:
Winter Solstice is called "Mean Geimredh", mid-winter, in Irish, "Alban Arthan", the point of roughness, in Wales, "Modranicht", mother night, to the Anglo-Saxon's, "Deuorius Riuri", great divine winter feast, in the Coligny Calendar and "Yule." The word "Yule," according to Bede and various other authorities of the olden time is derived from an archaic Norse word "Jol," meaning "a wheel."
The Winter Solstice represents the rebirth of the sun, which is a particularly important turning point. The night of Solstice is the longest night of the year. Darkness triumphs; and yet, gives way and changes into light. (Taken from "The Wheel of the Year at Muin Mound Grove, ADF" by Rev. Skip Ellison.)
(from Ár nDraíocht Féin: A Druid Fellowships' website
www.adf.org/rituals/celtic/yul…
)
Here are some wonderful Deviantart works:
:thumb85324989: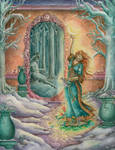 :thumb24117034: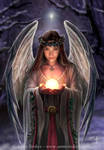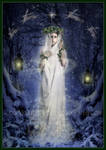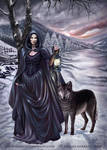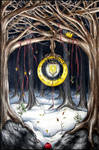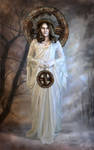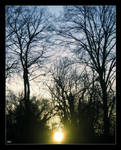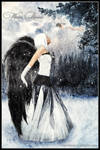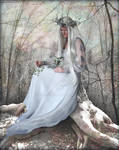 :thumb105704542::thumb76565727:
:thumb106482138: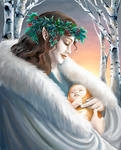 :thumb52965509: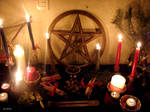 .....

......

Art of Autumn - Contest Winners
Some time ago ,

and

was holding a contest about a fabulous topic :
*ART OF AUTUMN*
and here are the winners

First place :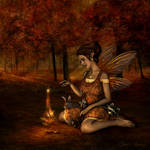 Autumn Sprite by
Tammara
Her works are amazing , she can send us to some beautiful and differents worlds. All she does, is truly detailled and thoughtful , here are some of her others works :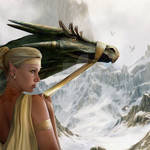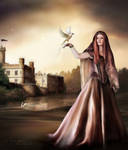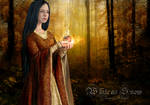 ...
Second place :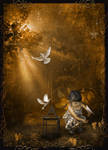 My secret place.. by
moonchild-ljilja
Dark, fantasy.... her works are truly inspired and still well done (*whisper* she also has beautiful stock

)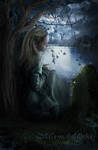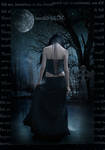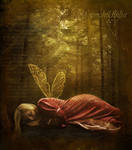 ...
Third place :
Fairy Realm by
FrozenStarART
Her works are magical ! All her photomanipulations are so well done, again we travel in other worlds

: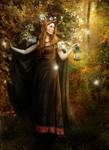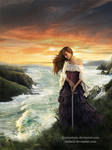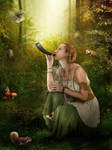 ...

Congrat to all of you !!

see all entries :
skye-luna.deviantart.com/favou…
Audodo
------
THIS IS A CLUB
Do
Not

FAV

here. Please support the artists, and fav the ORIGINAL work of art.
Guidelines
WELCOME
to the magickal Isle of the
AvalonCommunityHOW TO JOIN

Watch the community.

Please put the Avalon Community icon into your journal so that other people may know that we exist. Like this:
: iconavaloncommunity :
(without the spaces)

Send a note to the club with the subject "Member", stating you want to join.
(
PLEASE NOTE:
To STAY a member you must keep us on your devWATCH list and our icon on your front page journal.)



HOW TO SUBMIT YOUR WORK

To submit your work into the group, just send a note to the group with a link to your deviation, and we'll upload the deviation into the group's gallery. Give the note the title "Submission".
The work allowed into the community has to be inspired by mystery, celtic, magic, fantasy, myths or the supernatural.
We do not have a limit on how many works you can send to us per week, but we do ask you send no more than two Deviations per note. I.E - So if you have 10 deviations you wish to send - send us 5 notes, each with two deviations per note.

we've been news featured here
news.deviantart.com/article/63…
thanx

Avalon Staff.
css by
AngelinaArt