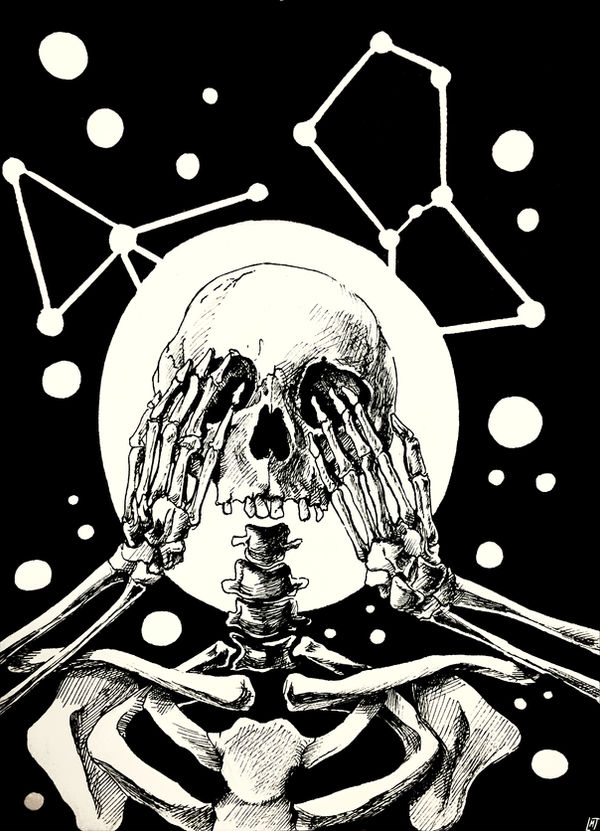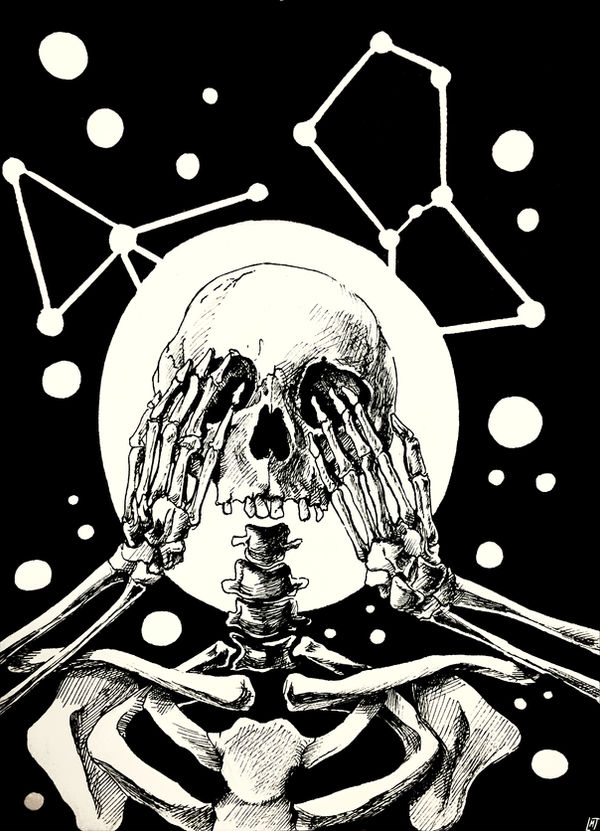 Watch
[ general anxiety of the existential variety ]

Some inktober work between midterms in hopes of de-stressing.

---
Art: (c) autumnicity
Copics & Pen
I am quite fond of the idea... The fact that it's made with ink is a a bonus. Although i lack the skill with an ink pen since im more into digital painting, I can tell it wasn't an easy task
There is one thing that needs to be adressed and that's the inconsistent lighting . It appears that cast shadows are not following the same path (see collar bones and the fore arms). But over all a good deviation, the contrast between the foreground and background really makes the character pop out. And the palms infront of the skeletons head make the overall a bit earie. Good job

The Artist thought this was FAIR
4 out of 4 deviants thought this was fair.