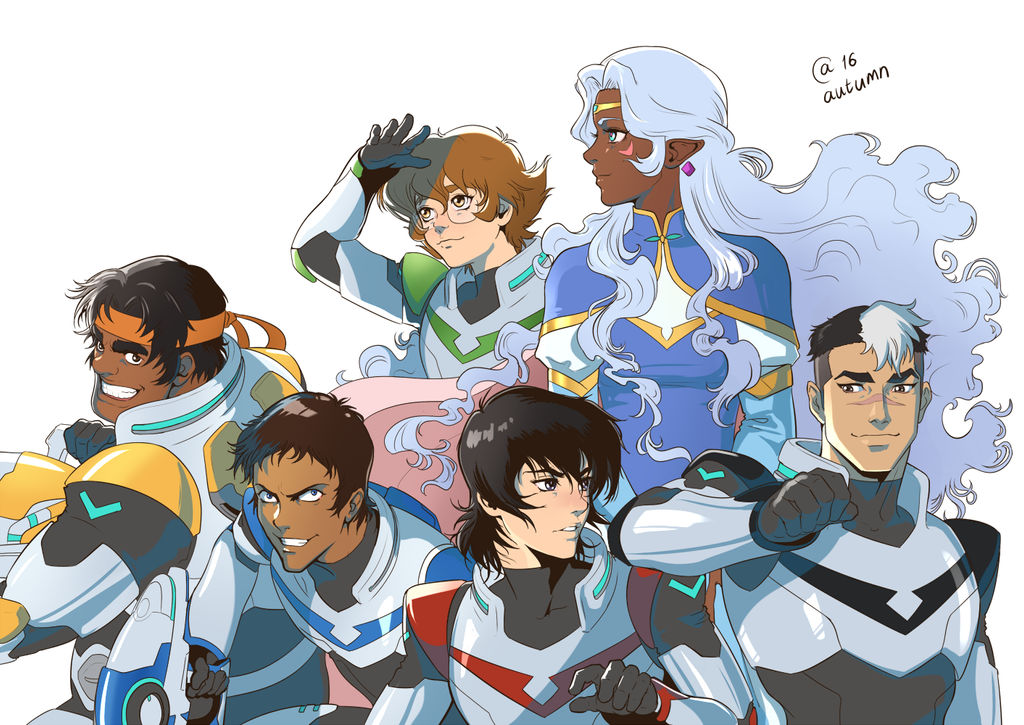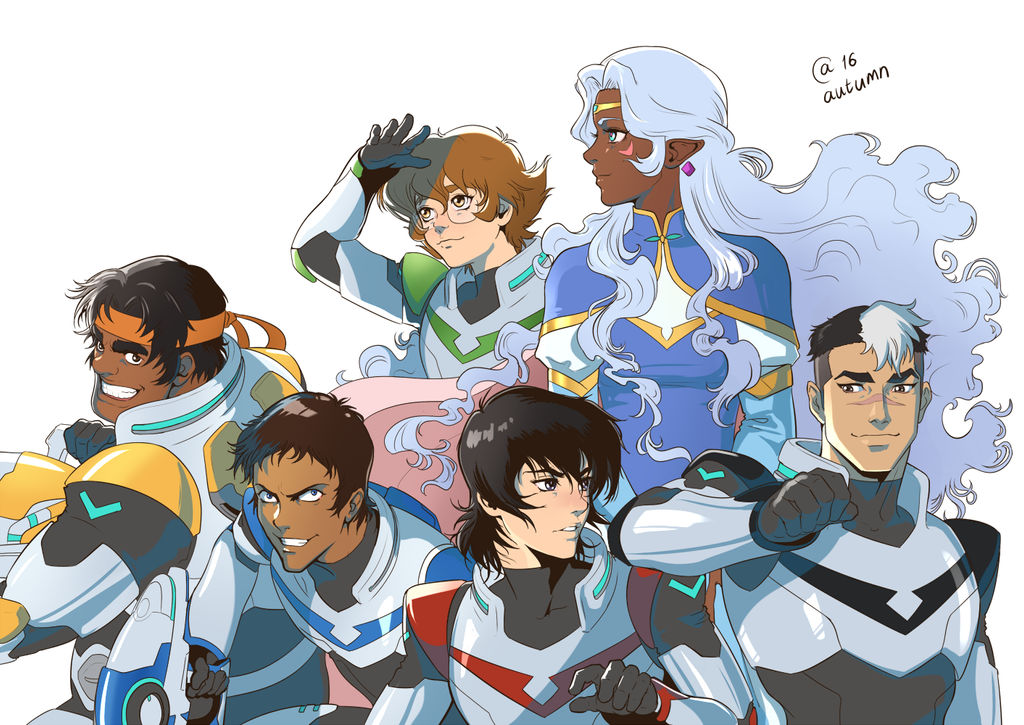 Watch

This is simply gorgeous! I do feel that Lance and Hunk have weird, evil looking expressions, but the vivid colors and lovely lighting make the piece!
Reply

Reply

Sorry, I've never watched this, but have you watched Samurai Warriors?
They look a lot like those guys. I wonder if there's a connection..

Great art btw!
Reply

I assume you mean Ronin Warriors (also called Samurai troopers)? Yep, I saw a couple of episodes. It certanly has a lot of common with Classic Voltron, (protagonists look almost exactly the same with their black mullets!) but mostly just because they both were tokusatsu anime series from 80s. A lot of anime these days were similar, another example is Saint Seiya.
Reply

Yeah, they have several names but in my country they were know as Samurai Warriors. But not only the hair but the colors too, the guy in green here has exactly the same hair as the guy in green there, as does the guy in blue, the guy in red and the one in yellow (although he wears orange in samurai warriors, or troopers, or ronin hehe). Anyway, it just had too much resemblance and I though there might be any connection, like same author or something like that, but I guess not.

Also Saint Seiya is one of my favorites of all time, grew up on that.
Reply

Intersting. I didn't know it had so many names!
I like Saint Seiya too, that's probably why I wasn't able to like Ronin Warriors. After Saint Seiya that show felt underwhelming, both in action and character's development.
Reply

As much as I like Jerry, I confess I love Shiro more XD
Reply

Wonderful work! Can't wait for season 2!
Reply

Also, Lance acquired one more piece of shinyness

But yeah, philistine.
Reply

How you even noticed something so small? I woudn't notice it, and I drew this!

Reply

I had both pictures open in seperate tabs to compare them, and when I quickly switched between them, something on Lance was flickering :3
Reply

Reply