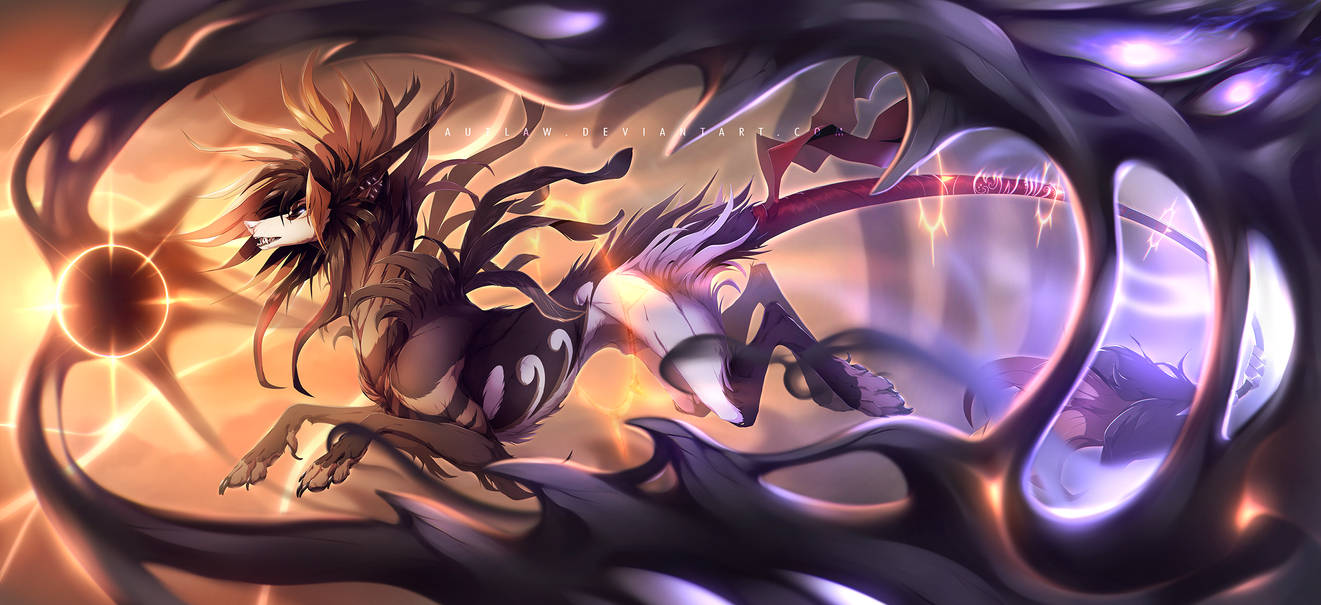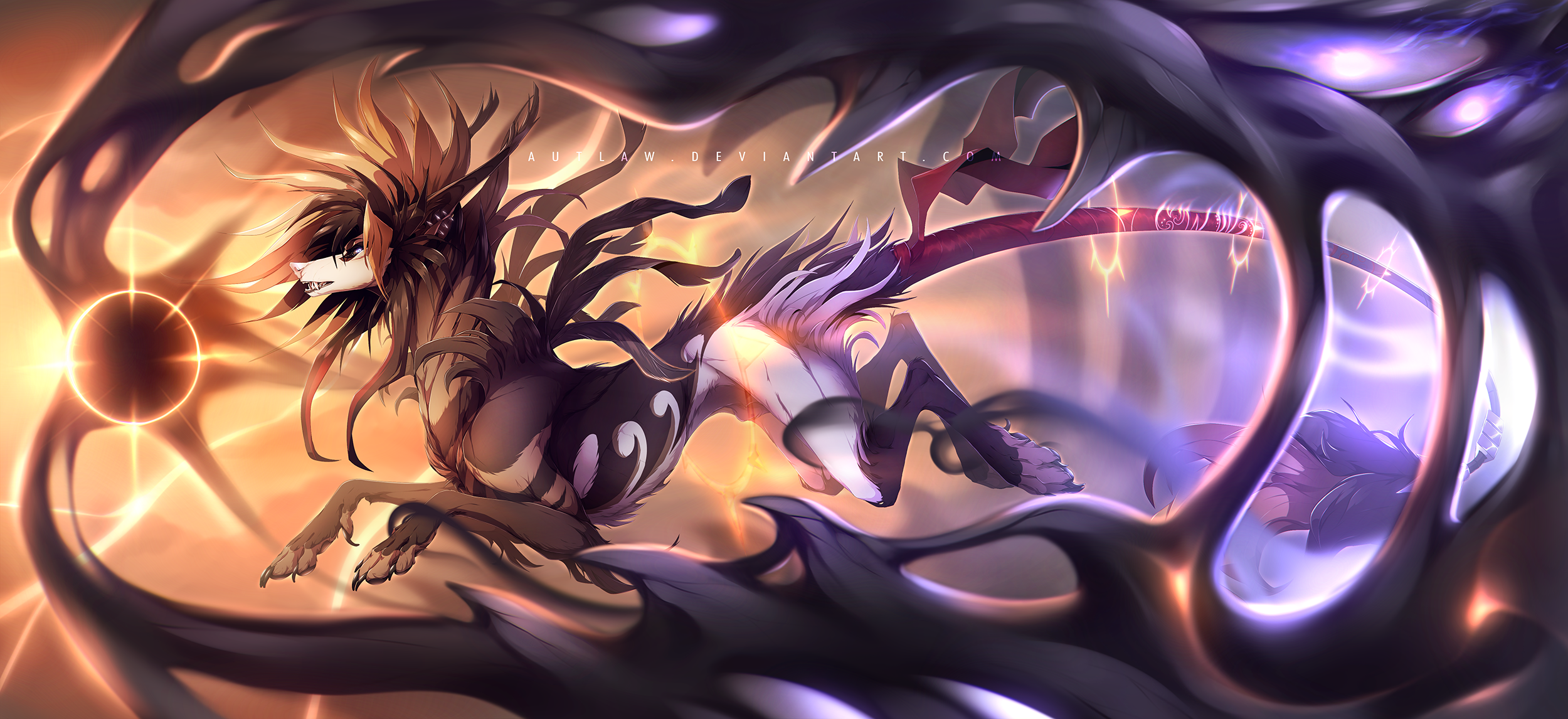 When he descended, time seemed to have stopped and the sun lost to the darkness.
Some say he came forth from darkness itself,
travelling between the world of illusions and reality,
devouring the sun when displeased.
Video of the drawing process:

www.youtube.com/watch?v=0g3YlA…
A canon piece for Shinri's world, and an old idea I wanted to get done now that it's vacation for me. I haven't drawn a big piece for him since all the changes on his design and it's been way too long ago I've drawn him for real in feral form too.
I wanted to portray his powers and make him look more divine. As he is some sort of divinity in his world after all. I always associated him with an eclipse, being something dark blocking the light and having two faces (sun and moon... blue and orange eye etc). I had this description in mind of how I somewhat see his powers... the eclipse as seen here or the symbolic form is the 'core' of his (illusion) powers. When the sun is blocked, the real/mortal world temporarily gets connected with the world of the supernatural, monsters and divine beings. Shinri holds the 'key' to the connection between these two worlds. Shinri is partly the god of the border between these two worlds/dimensions. Being part god of illusions and time too, makes him able to switch between reality and illusions and make people see what he wants. He can stop time and jump to the past or future but this is limited: He can sense (feel, see, hear, etc), but not change anything when he travels to another time.
I'm glad that I have a bit more time to think about developping stuff about his story and powers and all that's involved now, I somehow get blocked to write things when my week's full of work xD
---
Artwork & character (c) Autlaw

You may not (commercially) use my work without my written permission.
Tracing | heavily referencing | editing | removing my signature | selling my work is strictly prohibited.
Copyright violations and other unauthorized use of my work will be reported.
If you have questions about using my work, please read my FAQ or contact me.

Tumblr | Youtube | Twitter | ArtStation