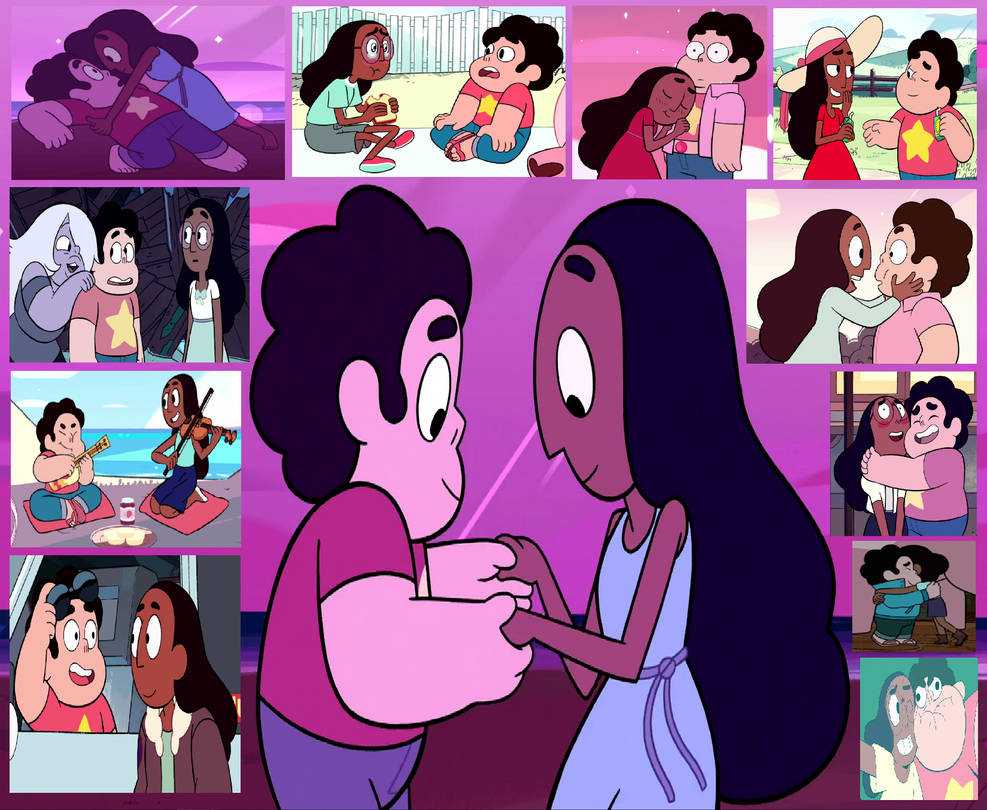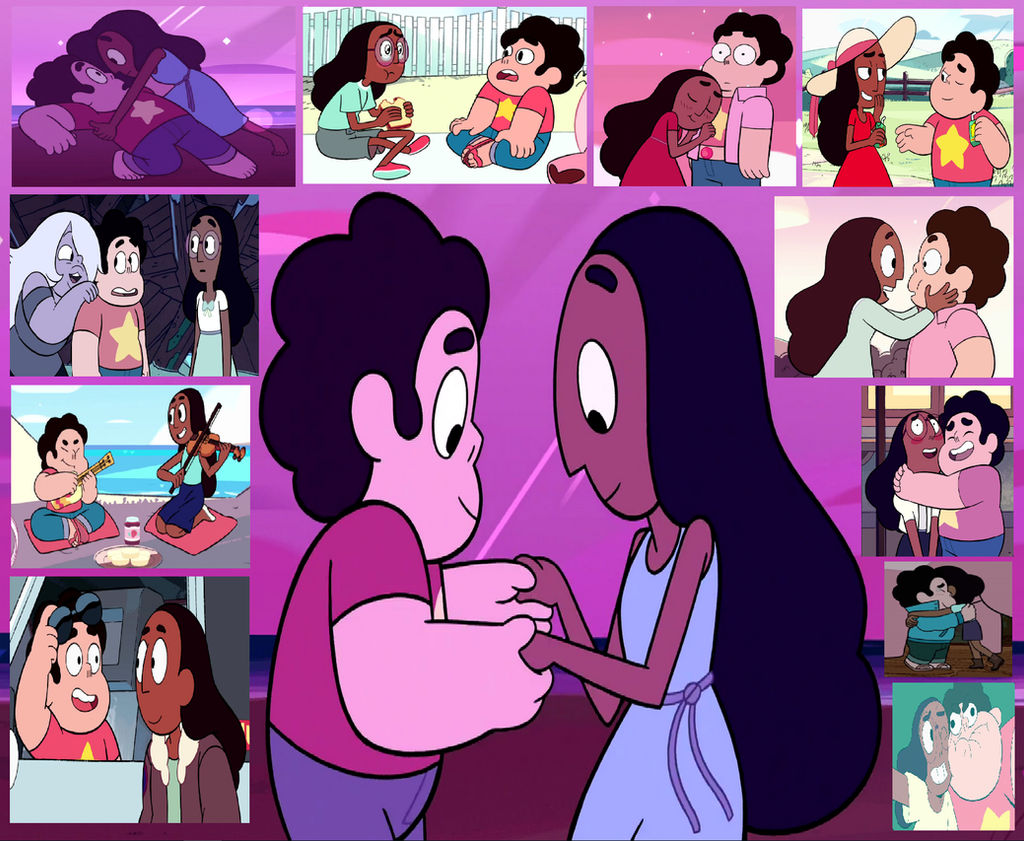 That's a very nice couple of "Steven Universe". It's Steven and Connie. Garnet has said: "Love on the first sight don't exist.", but she wasn't complete right. Steven knows Connie from a parade, so it was love on the first sight. At first Connie has no idea about Steven's feelings, but now they spent much time together. They go to cinema, eating together and even train together. But the best prove of love is, when they fuse to become Stevonnie.

Reply

They're perfect together.

Reply

Not gonna lie, Steven and Connie are probably the cutest cartoon couple ever. They're perfect for each other lol. And this collage really emphasizes just how adorable they are.
Reply

My first Steven ship, AND my favorite one. I really don't think it was "Love at First Sight!". I think Steven just felt shy around her for an unknown reason, AND THEN felt love after days(?) later.
Sorry for my horrible explaining
Reply

Love at first sight doesn't exist, as explained by Garnet in the show. When Steven saw Connie, he was ATTRACTED to her. It wasn't until he SPOKE to her that they both started falling in love. That's kinda the low-key point of the show: to teach people about the reality of romantic attraction. Love takes TIME. And love takes WORK. In recent episodes, Connie and Steven hit a bump, but after talking and working it out, they start to grow close again.
Reply

I don't interprete is as love on the first sight, Steven and Connie met and then got trapped in bubble, later they needed to talk to become closer. Love on the first sight is a fairy tale in my opinion.
Reply