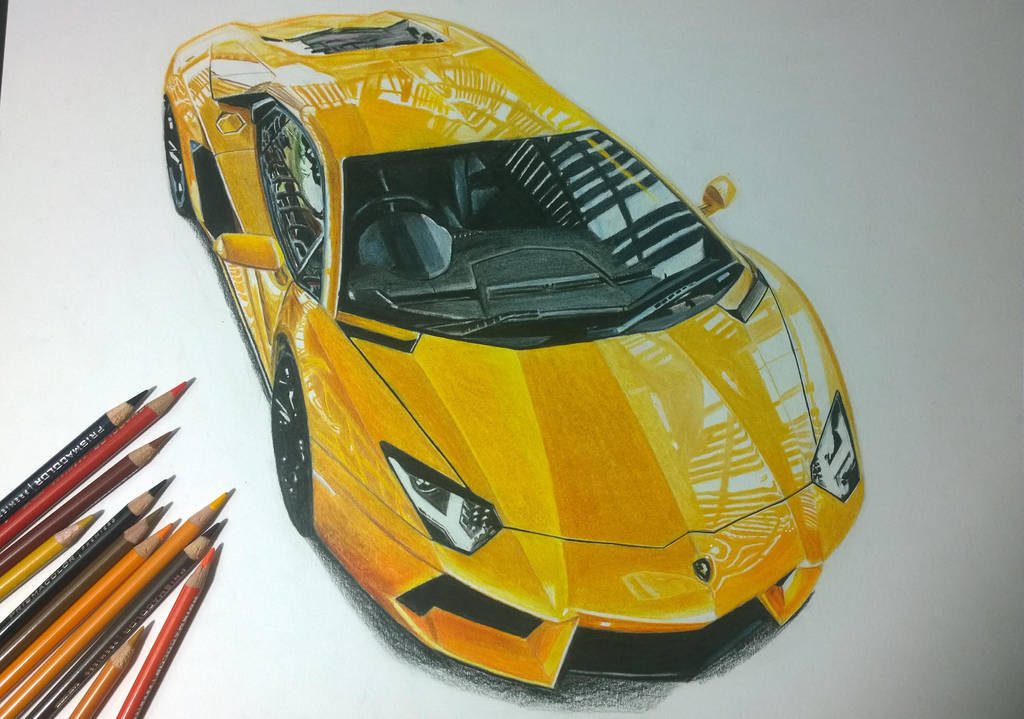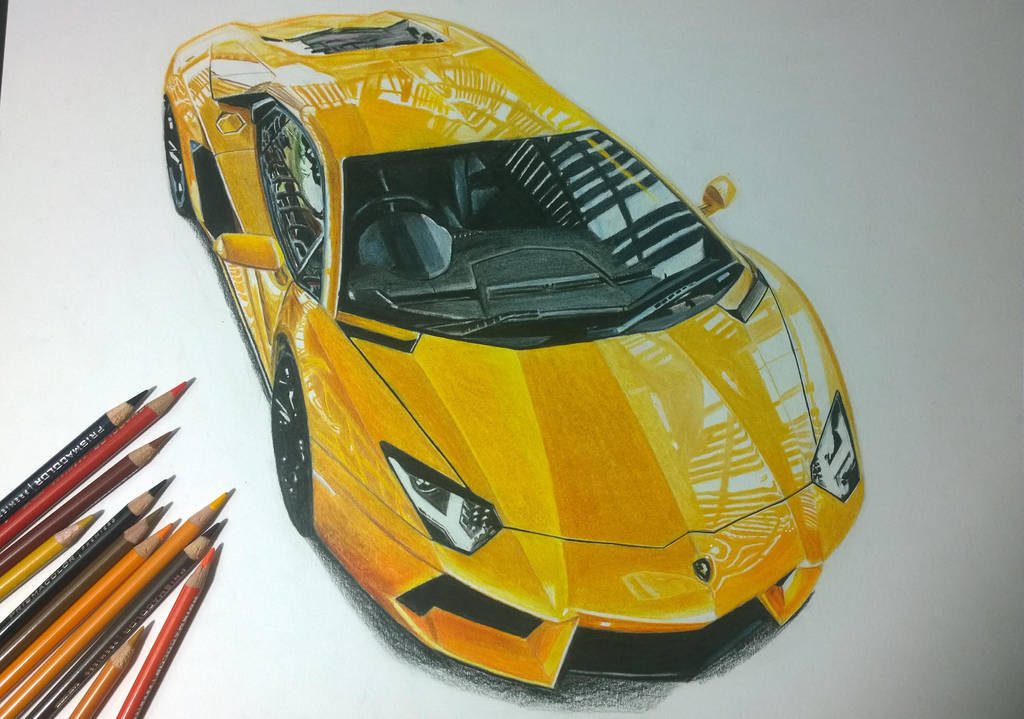 Watch
Prismacolor pencils Measures 14x17inches Possible background later. reference found on Google

Way better than I'll ever be!!
Awesome!!!
Reply

You're awesome!
Love the colour!
Reply

Fantastic, love the way you have captured the reflections on the lamborghini, top work

Reply

This is one of the best arts i ever seen of cars nice work!
Reply

This an amazing work!

Reply

great drawing. What colours do you use for the shading on the yellow?
Reply

Thanks for the compliment. I used mainly Spanish orange, yellowed orange, goldenrod, and yellow ochre, but there's a few browns here and there
Reply

Reply