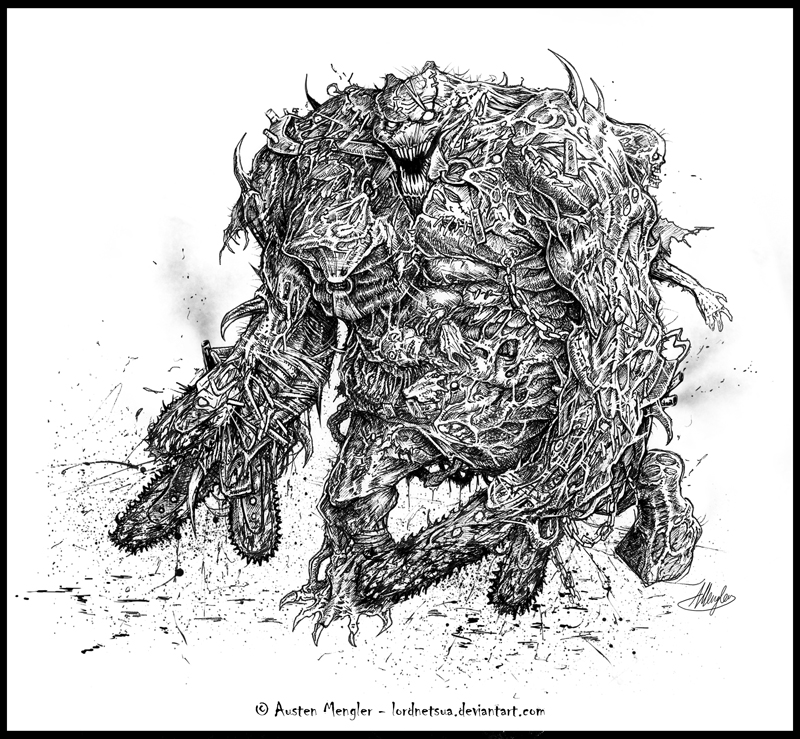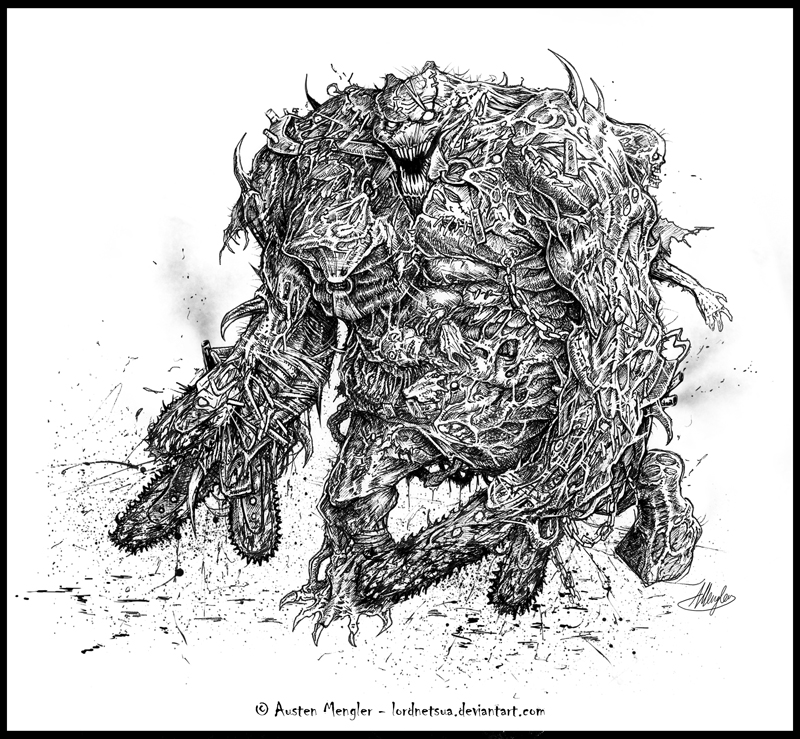 This is Chainsaw Charlie, he's 8 ft, loves movies and walks, and is very enthusiastic when it comes to dismembering limbs from bodies.
Pen illustration on paper touched up in Photoshop
Roughly 4 hours
Holy cow a DD! Thank you so much to

and

, it really means a lot!


------------------------------

Facebook - Youtube - Twitter - Tumblr -
Instagram
- ArtStation - Behance - INPRNT Print Shop

Austen Mengler -
www.austenmengler.com
Daily Deviation
Given 2009-10-13