Hello there everyone

Just letting you all know that we (Tracy and I) are safe and well

We are currently in Kincardine in Canada and will soon move on to Niagara Falls and New York (as stated in my previous journal entry)
We are staying with

at the moment, which is turning out a lot more relaxing than I thought it would be

In truth, she is nothing like I was expecting and its been great getting to know her a little better.
Rena is the fourth DA person I've met up with during my travels4. Getting to know these people in real life is one of the highlights of this trip - more so that the actual locations themselves.
But anyway, rest assured that we are having a great time. I'm looking forward to uploading some shots once I get back home.... only 5 weeks to go. The year has passed rather quickly.
Cheers
aussiepoida
++++++++++++++++++++++++++++++++++
Previous Journal Entries

The Stage is Set on Apr 16, 2004

Just a little notice on Apr 30, 2004

Travel Update 01 - Singapore/Switzerland on May 7, 2004

Travel Update 02 - Switzerland on May 11, 2004

Travel Update 03 - Switzerland on May 18, 2004

Travel Update 04 - Switzerland on Jun 2, 2004

Travel Update 05 - Switzerland/Germany on Jul 5, 2004

Travel Update 06 - Switzerland on Jul 6, 2004

Travel Update 07 - Switzerland on Jul 22, 2004

Travel Update 08 - Switzerland (Plus Plans) on Jul 31, 2004

Travel Update 09 - Belgium - Antwerp on Aug 6, 2004

Travel Update 10 - Den Haag/Amsterdam on Aug 7, 2004

Travel Update 11 - Amsterdam on Aug 9, 2004

Travel Update 12 - Haarlem on Aug 12, 2004

Travel Update 13 - Rotterdam on Aug 13, 2004

Travel Update 14 - Rotterdam on Aug 14, 2004

Travel Update 15 - Rotterdam on Aug 21, 2004

Travel Update 16 - Domburg on Aug 22, 2004

Travel Update 17 - Amsterdam on Aug 24, 2004

Travel Update 18 - Brugge on Aug 24, 2004

Travel Update 19 - Ypres on Aug 25, 2004

Travel Update 20 - Ghent on Aug 31, 2004

Travel Update 21 - Antwerp on Sep 16, 2004

Travel Update 22 - Luxembourg on Sep 24, 2004

Travel Update 23 - Up to Now on Nov 17, 2004

Travel Update 24 - Milton Keynes and Beyond on Jan 15, 2005
++++++++++++++++++++++++++++++++++
A Splash of Light - Mini-Exhibition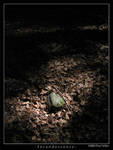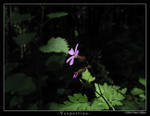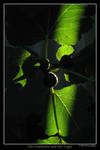 Full View Please