27.08.04 - 29.08.04 - Luxembourg
========================
Well, this was certainly a nice place to spend a couple of days

The travel books certainly weren't lying when they said that this place has got a fantastic and picturesque location.... it really is a little like a fairytale town.... or at least I would have been a couple of hundred years ago

homy
and I got there by car...
homy
's car, and that means funky and cranking beats loud enough to make you go "mmh"

Quite frankly, I will never be able to listen to Royksopp's 'Poor Leno' without thinking of
homy
and his car again

We arrived in Luxembourg City long after the sun had set, and found the hostel by pure fluke, since we didn't really have proper maps of the city.... we actually just drove around a little, when down some random back streets, and somehow ended up in front of the place.... neither of us could really believe how much luck we had... it was freaky.... a little too freaky perhaps

Even with our late arrival, we decided to make the most of our first day in this lovely city - We checked into the Hostel, grabbed the cameras and did some night-shooting. Luxembourg is certainly a great place to take photos of at night, as most of it is lit very very nicely indeed


I took some very cheesy long exposure shots of a road (you know the ones

) as well as some B&W shots of the old castle walls. They came out pretty well and may upload them eventually.
At 01:00 we decided that it was time to head back and grab some sleep

The following day was a day of walking and gawking.... there were a couple of sights to see. Most notable was the cathedral, which was pretty nice but looked like most European churches.... it did have a very lovely crypt though, of which I took plenty of photos

As I mentioned,
homy
and I did a lot of walking. I doubt there was any major part of the city that was left unseen by us. The parks around the city were pretty damn nice, and gave us plenty of opportunities to express ourselves artistically

I think it was my idea to lie down for a little while at the hostel to relax.... the intention was to

but we ended up

At 8:15 I woke up..... I had that strange 'confused' feeling most people get after an unplanned afternoon nap

At first I thought that it was the next day already

Either way, we other agreed that 'Sushi-Time' was at hand, so we headed off on the search for raw fish and rise wrapped in seaweed

....before long, it started pissing down with rain, and within a few minutes I felt like I was wearing seaweed. We finally made it to the place after 40 minutes or so. We said hello to the waitress, sat down and waited.... after a few minutes, the lady came over and informed us that the place was closing in 8 minutes and we were too late to be served....
....we ended up getting some take-away sushi and once again started walking in the rain towards the centre of town, where a carnival was taking place... that being said, due to my wetness and slight (very slight) coldness, I didn't really get into the whole carnival spirit.... instead,
homy
and I sought shelter from the rain next to a tall building and ate our sushi... it was cold and wet, but it was a lot of fun

On the way back to the hostel, we came across a little bar that had virtually no people in it... but we decided to go in anyway as the place seems to be pretty damn atmospheric... and it was

We had a few drinks, had a little chat and left nice went patches on the floor and the chairs where we had been sitting.... Eventually we left, hoping to go to the hostel to get changed and the come back.
We never made it back to the bar... instead we came across a couple of fantastic photo opportunities.... a courtyard with some very cool floor lighting (among other things) kept us occupied for over an hour

We eventually got back to the hostel at around 01:30

The next day, we made our way towards Brussels where I had to say my sad goodbyes to
homy

homy
was a fantastic host and friend, and I'm certainly looking forward to seeing him in Perth, Australia, once he decided to take the big leap down-under


On to Brussels then... my last stop before returning back to Switzerland.
Cheers
aussiepoida
PS: See you in Perth Luc.
++++++++++++++++++++++++++++++++++
Previous Journal Entries

The Stage is Set on Apr 16, 2004

Just a little notice on Apr 30, 2004

Travel Update 01 - Singapore/Switzerland on May 7, 2004

Travel Update 02 - Switzerland on May 11, 2004

Travel Update 03 - Switzerland on May 18, 2004

Travel Update 04 - Switzerland on Jun 2, 2004

Travel Update 05 - Switzerland/Germany on Jul 5, 2004

Travel Update 06 - Switzerland on Jul 6, 2004

Travel Update 07 - Switzerland on Jul 22, 2004

Travel Update 08 - Switzerland (Plus Plans) on Jul 31, 2004

Travel Update 09 - Belgium - Antwerp on Aug 6, 2004

Travel Update 10 - Den Haag/Amsterdam on Aug 7, 2004

Travel Update 11 - Amsterdam on Aug 9, 2004

Travel Update 12 - Haarlem on Aug 12, 2004

Travel Update 13 - Rotterdam on Aug 13, 2004

Travel Update 14 - Rotterdam on Aug 14, 2004

Travel Update 15 - Rotterdam on Aug 21, 2004

Travel Update 16 - Domburg on Aug 22, 2004

Travel Update 17 - Amsterdam on Aug 24, 2004

Travel Update 18 - Brugge on Aug 24, 2004

Travel Update 19 - Ypres on Aug 25, 2004

Travel Update 20 - Ghent on Aug 31, 2004

Travel Update 21 - Antwerp on Sep 16, 2004
++++++++++++++++++++++++++++++++++
A Splash of Light - Mini-Exhibition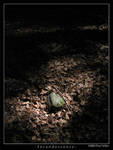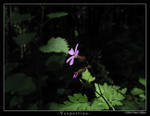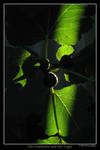 Full View Please