24.08.04 - 27.08.04 - Antwerp
========================
Hello Sweet People

The time has finally come to write another DA Journal update. If all goes well, I will be undisturbed for next hour or so, which should be enough for me to reminisce about some of the lovely memories of Antwerp that are currently swimming in my head

Swimming is indeed the right word
, since I don't seem to be able to differentiate the various memories from the various days. As a result, this update will have some time-line errors (not that people would know or notice

)
On the train to Antwerp, I received news from the person I was supposed to be staying with in Brussels. She explained that I could no longer stay at her place because her father had had an accident on the form involving a cow. I was happy enough to accept this, but was a little worried.
Brussels was, after all, only 3 days away

I arrived at the doorstep of
*homy
's parents at around 11:30 in the morning. The journey back to their place was quite an experience in itself, as I hadn't caught a bus there before. I remembered which buses to catch though (the 60 or the 61

) and concentrated by ass off on the way in order to pick up some of the landmarks near the bus-station where I needed to get off. Luckily I got off at the right spot and walked to their place with little difficulty. The way took me past 'The Troll', which is one of the numerous local pubs, and I had to really set my mind to it not to stop by for a drink

..... FINE!! It's not quite as exciting as I made it out to be

Homy's dad was home and was very welcoming indeed

Truth be told, out of everyone I met during my little travels,
they were by far the nicest people I've stayed with

...and of course
*homy
was a nice fellow too

Much of my first day was spent talking to them about my travels. It was fun as
it gave me the opportunity to think about what I had been up to
. As a result of the stirred up memories, I ended up spending the second half of the day updating my DA Journal and replying to a ton of emails

Towards the early part of the evening,
*homy
came home from work and we were lucky enough to be able to feast upon some of him mother's fantastic Belgian cooking

I must mention at this stage that I absolutely love the dish we had that night

and have spent much my time since thinking about it.... like an old unrequited love.... As a matter of fact, I want some right now

I look forward to returning to Belgian some time soon, and once again eating whatever that lovely creation was called

Needless to say, we ended up at the 'Troll'
that night

That being said,
*homy
had to work the following day, so it was an early night.
We met up with his mate Steve, whom is quite a character
and great fun to hang around with. I'd be fun of those two came to Australia together one day

The following day contained echoes of the first.
*homy
went to work and I spent a lot of time on the computer writing DA Journal updates, writing emails and chatting to people online. I did receive some happy news that day though

- It turns out that homy's parent's neighbour's daughter actually lives in Brussels, and she just happened to pop over for a coffee

And from one moment to the next, I had a place to stay

This was of course, great news. By that stage though, I had already made some changes to my travel plans. Some of you may recall that I planned to go to a little place called 'Verviers' for a couple of nights... well instead,
I decided to head down to Luxembourg
instead.... I figured that since I had the chance to squeeze in another country, I might as well take it

When
*homy
came home, we were once again treated to a fantastic Belgian dish of brilliant deliciousness

My memory of the rest of the night is a little bit scrambled... as far as I recall, we went to the 'Troll' again, and possibly a bar around the corner as well. The plan was to visit
*homygirl
once she finished work, and since she does not finish work until rather late at night, we had to do some time filling, in the form of pin-ball.
Eventually we left the bar (having drunk very little by the way) and made our way for Grembergen
, where
*homygirl
works/lives.
I had no real idea what to expect form the meeting, but I had a great time. We met up with her at the bar that she owns, and it was certainly interesting to be in a place I had heard so much about online

We had a nice little chat while she closed up for the night and then drove over to her parent's pub, which was about 10 minutes drive away.
Her parent's place was much for a traditional Belgian Pub, and I certainly enjoyed the atmosphere of the place, which was helped by the delicious brew in my hand

After about an hour, we made our way back to
*homygirl
's place to drop her off.
I was lucky enough to get a tour of her place, which was certainly interesting.... at least by Australian standards
. Her residence was on top of the sports bar that she owns, and to get to it, you have to go through the gymnasium and up some stairs

....certainly not something I'm used to, but the place was quite lovely, though I did have nightmares about ducks that night

It was a pleasure to meet you Elke

Strangely enough, we ended up at the 'Troll' again that night


It was there that it was decided that Luc should come along to Luxembourg

We slept-in the following day

Luc (i.e.
*homy
) had to fix a computer for a client, but other than that, he had the day off. I went along with him, and it ended up being quite an educational experience

I learnt all about diamonds and the Antwerp-cut - the most brilliant cut of all
, if you believe the hype

After that, we went for a lovely little walk around Antwerp's less touristy streets, had a beer and ended up eating a lot more sushi that we normally would have (together with another beer

)
The night eventually lead us to 'The Chronicles of Riddick' - I'm in no mood to write a movie review here, but let's just say it was entertaining... but ONLY entertaining.
Believe it or not, we ended up at one of Luc's local bars that night. We met up with Steve again, had some Vodka/Tabasco shots, ate some spaghetti and had a beer or two. Good times where had by all, and the singing that came out of us by the end of the night was nothing short of magical

On my last day in Antwerp (

) We went to Luc's workplace, which was followed by him installing a computer at a new store that was opening up...
We left for Luxembourg late that afternoon....
It was sad to leave Antwerp.... truly the city of Kings...

Cheers to All

aussiepoida
++++++++++++++++++++++++++++++++++
Previous Journal Entries

The Stage is Set on Apr 16, 2004

Just a little notice on Apr 30, 2004

Travel Update 01 - Singapore/Switzerland on May 7, 2004

Travel Update 02 - Switzerland on May 11, 2004

Travel Update 03 - Switzerland on May 18, 2004

Travel Update 04 - Switzerland on Jun 2, 2004

Travel Update 05 - Switzerland/Germany on Jul 5, 2004

Travel Update 06 - Switzerland on Jul 6, 2004

Travel Update 07 - Switzerland on Jul 22, 2004

Travel Update 08 - Switzerland (Plus Plans) on Jul 31, 2004

Travel Update 09 - Belgium - Antwerp on Aug 6, 2004

Travel Update 10 - Den Haag/Amsterdam on Aug 7, 2004

Travel Update 11 - Amsterdam on Aug 9, 2004

Travel Update 12 - Haarlem on Aug 12, 2004

Travel Update 13 - Rotterdam on Aug 13, 2004

Travel Update 14 - Rotterdam on Aug 14, 2004

Travel Update 15 - Rotterdam on Aug 21, 2004

Travel Update 16 - Domburg on Aug 22, 2004

Travel Update 17 - Amsterdam on Aug 24, 2004

Travel Update 18 - Brugge on Aug 24, 2004

Travel Update 19 - Ypres on Aug 25, 2004

Travel Update 20 - Ghent on Aug 31, 2004
++++++++++++++++++++++++++++++++++
A Splash of Light - Mini-Exhibition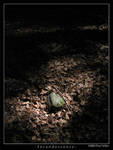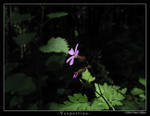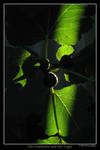 Full View Please