22.08.04 - 24.08.04
==============
Thank you all for dropping by, you really are a wonderful audience

Ghent was the one place I really had no reason for staying in. I don't mean that in a mean way or anything, far from it in-fact. It just was not one of those places that I felt like I needed to visit.
What drew me to the place was the promise of free accommodation thanks to a nice fella named Oliver

I sent him a message once I arrived at the St Pieter train station (as per his request) giving him a short description of myself. He responded that he'll be there in 10 minutes. As I was waiting, I suddenly started feeling like a piece of meat

Thoughts were going through my head..... 'what if he doesn't like the look of me' , 'what if he just keeps walking' etc...
I then realised that those were actually pretty gay thoughts
and so I stopped

He did turn up though and I was very relived

I put the backpack in the back of his car and we made our way to his place.
His place was certainly one of the more interesting places I have stayed in during my travels.
I felt like I walked straight into a scene from a druggy 70's movie.... the walls were full of posters featuring the Beetles, John Lennon and such and there were 2 guitars standing along the wall. The place had a very laid back feel and I could not help but feel rather chilled.
Oliver played his guitars regularly
, and I sat there tapping my feet to the rhythm of the night..... yes, I know that sounds cheesy

I must say that he was pretty good, and found it hard to believe that he could not find a group of people that wanted to play with him

After some extended chilling, he decided that it was time for a little tour of the city

Ghent is certainly a nice place.
The atmosphere is very friendly and very lively indeed. This is mainly due to the high student population as Ghent is a University town. Every street had a different vibe and style, which certainly made the city interesting to walk though. Once street had a modern look, and the next looked like a medieval town street.
An interesting fact is that
Ghent was Europe's second largest city (after Paris) during medieval times

My time exploring the city was interesting and fun in a special way, but Ghent really just ended up being a place for me to relax a little and do a bit of reading. After the second day though, I felt the draw of my favourite city again.... Antwerp.... and I decided to make for it a day earlier than planned. I was eager to join back up with
*homy
, with whom I had a great time during my last stay in Antwerp.
Back to Antwerp then.... the city of Kings
Cheers to all,
aussidpoida
++++++++++++++++++++++++++++++++++
Previous Journal Entries

The Stage is Set on Apr 16, 2004

Just a little notice on Apr 30, 2004

Travel Update 01 - Singapore/Switzerland on May 7, 2004

Travel Update 02 - Switzerland on May 11, 2004

Travel Update 03 - Switzerland on May 18, 2004

Travel Update 04 - Switzerland on Jun 2, 2004

Travel Update 05 - Switzerland/Germany on Jul 5, 2004

Travel Update 06 - Switzerland on Jul 6, 2004

Travel Update 07 - Switzerland on Jul 22, 2004

Travel Update 08 - Switzerland (Plus Plans) on Jul 31, 2004

Travel Update 09 - Belgium - Antwerp on Aug 6, 2004

Travel Update 10 - Den Haag/Amsterdam on Aug 7, 2004

Travel Update 11 - Amsterdam on Aug 9, 2004

Travel Update 12 - Haarlem on Aug 12, 2004

Travel Update 13 - Rotterdam on Aug 13, 2004

Travel Update 14 - Rotterdam on Aug 14, 2004

Travel Update 15 - Rotterdam on Aug 21, 2004

Travel Update 16 - Domburg on Aug 22, 2004

Travel Update 17 - Amsterdam on Aug 24, 2004

Travel Update 18 - Brugge on Aug 24, 2004

Travel Update 19 - Ypres on Aug 25, 2004
++++++++++++++++++++++++++++++++++
The Mini Gallery of Experimentation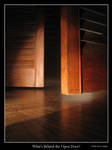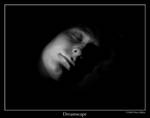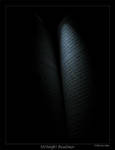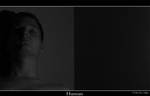 Full View Please