20.08.04 - 22.08.04
===============
Hello Everyone

Well, this section of my trip is certainly a sobering one....
a lot more sobering than I was expecting, that's for sure.
I arrived in Ypres in the early afternoon (around 14:30 if my memory serves me correctly) and was
greeted by my smiling and generous host doniebrasco
as soon as I stepped off the train. I hadn't been greeted at the train station for a few weeks, and it certainly made for a pleasant and welcome change.
Hostels are a lot of fun, but it was nice not to have to worry about getting there once I arrived.

I put my backpack in his trunk and we went for a little drive though the lovely village that he calls home... and lovely it was

Once I got to his place, I finally
met his lovely dog I had been hearing so much about
... you can see pictures of her in his gallery and on his avatar

I've never been very comfortable around dogs, but
Smeagol was a treat

Very lively and friendly, but not threatening at all... but that did not stop me from being cautious.
Steve (ie donniebrasko) took Smeagol and I for a lovely walk around the old town centre of Ypres.
He was very informative
and could well have been a tour guide

A lot of the things that must seem very ordinary to the town folk looked amazing to me. The huge cathedral right next door to Steve's house, the impressively think city walls, the huge city gates combined with war memorials etc.
It was just amazing and really opened my eyes.
We pretty much circle-navigated the town centre on the city walls, which was pretty cool and is certainly not something you can do in other places.
In the evening
we went out to a Turkish/Italian restaurant
and we both had a pizza. I have tasted a hell of a lot of good pizzas in my time, and the one I ate there rates as one of the best. It was just delicious.... though now that I think about it, it could also have been the fact that I had been eating nothing but Kebab, sushi and Belgian Fries for 3 weeks beforehand.....

But seriously,
it was delicious
. Great choice Steve

I went to bed rather early that night. I just could not keep my eyes open after 22:00 or so. Steve works night shift, so he didn't go to bed until about 5:00 or 6:00. He still managed to get up 10:10 though (which was only 10 minutes after I did

)
The following day (after grabbing a tourist map and a bite to eat) we headed off in his car to drive a nice little section of the '
Flanders Fields Route
'. This is basically a self drive tour of the battlefields of WWI in the area... and there were a lot of them.
We followed the tour for about 33km and came across a number of Memorials and Military cemeteries, including the
Essex Farm Cemetery,
the
Carrefour des Roses,
the
Deutscher Soldatenfriedhof
the
George Guynemer Memorial,
the
Canadian Forces Memorial
and the
Tyne Cot CemeteryThe Tyne Cot Cemetery
is the biggest military cemetery on the continent of Europe.
11,956 Commonwealth soldiers are buried there
, as well as a huge memorial wall featuring the names of the
34,957 soldiers
whose bodies were never found. I never thought I would be the type of person to be touched by being in such a place. But I was.
The cemeteries are located in the places where the actual battles were fought, where the people actually died.
It was shocking to look at the tombstones...
most of them died when they were only between 18 and 22 years old. They came from all over the world - Egypt, New Zealand, India, Canada, Australia - and died there on that field at an age 6 years younger than me.....
We also went to see some trenches.... They were a little restored, so they did not quite have the realistic feel they could have had, but the atmosphere was still very impuissant... There is just something unsettling about walking in those trenches, knowing that thousands of people died on the same soil.
Onto more jolly things now - No day in Belgium is complete without at least one local brew. Steve took me to a local Trappist Brewery where I ended up buying a 6-pack of beer and some cheese. My plan is to take them back to Switzerland, though strangely 2 have already gone missing

That evening I was lucky enough to see 'The last Post'
which takes place inside the Menin Gate to the city at 20:00 every day. It is a moving tradition to commemorate the soldiers that lost their lives fighting in the Great War of 1914 - 1918. The gate itself features the names or a further
54,896 soldiers
whose bodies were never recovered and received no burial as a result.
Overall, more than 300,000 allied soldiers lost their lives in the surrounding area
during the 4 years of the war.
That evening, Steve and I watched '
Pulp Fiction
' while eating pizza, followed by hot bread buns, cheese, chips and dips. I had not felt that unhealthy for quite some time

I had a great night, but once again felt tired. I was very happy to go to bed at 0:00

The following day Steve took me to a lovely little brewery. We had a little bit of trouble finding the place though. I also had to do some physical labor in the form of
removing a road-block in order for him to drive his car though.
There was just no other way

It felt naughty but fun

The brewery was great, even though the tour was in Flemish. The old woman doing the tour kept me amused just by looking at her.
She looked very rustic indeed
and seemed to know a hell of a lot about beer. Steve was trying to translate some stuff for me while she was talking.... but after a couple of venomous looks from her he stopped

I felt like I was back at school

The Beer here was also delicious, so I bought another 6-pack. Strangely 2 of them have also gone missing

Once we got back to town we popped over to the 'Pit-Stop' and had ourselves some Belgian Fries.
I have become quite fond of 'Curry Ketchup'
and will probably try to mix some myself once I get back home

My stay with Steve in Ypres certainly made for a relaxing change
for me. It was certainly a change of pace. Considering how crazy the last few weeks had been,
it felt good to be going something a little more mature
. It was a great place to visit, and I was lucky enough to have a great host. Thanks again Steve

My Next stop is Ghent, which is a University town roughly between Brugge and Antwerp (precious Antwerp)
Cheers Everyone

aussiepoida
++++++++++++++++++++++++++++++++++
Previous Journal Entries

The Stage is Set on Apr 16, 2004

Just a little notice on Apr 30, 2004

Travel Update 01 - Singapore/Switzerland on May 7, 2004

Travel Update 02 - Switzerland on May 11, 2004

Travel Update 03 - Switzerland on May 18, 2004

Travel Update 04 - Switzerland on Jun 2, 2004

Travel Update 05 - Switzerland/Germany on Jul 5, 2004

Travel Update 06 - Switzerland on Jul 6, 2004

Travel Update 07 - Switzerland on Jul 22, 2004

Travel Update 08 - Switzerland (Plus Plans) on Jul 31, 2004

Travel Update 09 - Belgium - Antwerp on Aug 6, 2004

Travel Update 10 - Den Haag/Amsterdam on Aug 7, 2004

Travel Update 11 - Amsterdam on Aug 9, 2004

Travel Update 12 - Haarlem on Aug 12, 2004

Travel Update 13 - Rotterdam on Aug 13, 2004

Travel Update 14 - Rotterdam on Aug 14, 2004

Travel Update 15 - Rotterdam on Aug 21, 2004

Travel Update 16 - Domburg on Aug 22, 2004

Travel Update 17 - Amsterdam on Aug 24, 2004

Travel Update 18 - Brugge on Aug 24, 2004
++++++++++++++++++++++++++++++++++
The Mini Gallery of Experimentation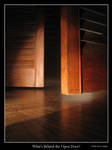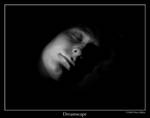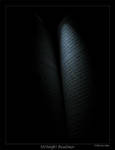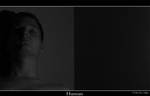 Full View Please