18.08.04 - 20.08.04
============
Bless those Belgian Brewing masters and their humble art of making quality brews

Hello everyone, I' glad you could join me

Let me start by saying that
I had a fantastic time in the Netherlands
, but I'm still happy to be back in Belgium, which is certainly the more sensible of the two countries

I caught the train out of Amsterdam at around 16:30 and arrived in the medieval town of Brugge around 20:00.
Luckily my reserved bed was still available

Those familiar with hostelling might know that they generally do not like holding beds for people after 16:00 or so.... and I was just too slack to let them know I'd be arriving latish.
I felt like making things interesting

I stayed at the "
Snuffel Sleep-in
", which has won a place in my heart as being one of the
nicest, comfortable, friendly and atmospheric places I've stayed in

I recommend it highly. I wasn't sure where it was when I arrived though and ended up walking around for 40 minutes, while it should only have taken 2. Yes, I felt a little silly

I had been pretty good at avoiding Australians up until this point
(though not intentionally), but there was certainly no avoiding them here.
The whole place was full of them
and we had 'representatives' from all the states except Tasmania and the Northern Territory. Needless to say, we aussies get together in a far away land, there will be drinking.... and drink we did

I was pretty much the most experienced Belgian Beer drinker among them and
I enjoyed introducing them to this delightful new world of delightful brews
.... and so did they

....there was a problem though - I had not eaten since a tiny breakfast that morning, and the beer made its way into my head very very quickly

I noticed this suddenly when I was sitting there, and decided to sit there quietly and let it wear off... that did not happen though. It suddenly felt like a good idea to make my way to the toilet for some 'privacy'.
My leaving did not go unnoticed though
, and suddenly I had a number of people knocking on the toilet door asking if I was ok.... I told them I was

but obviously wasn't

Truth be told, I have no real idea how long I stayed in that toilet for, but I do remember various people bringing me water... Needless to say, this was not one of my most glamorous moments :-| After a certain amount of time, I finally got back up and made my way back to the bar.
I was greeted with thunderous applause!!!
Everyone was very impressed that I managed to gather myself enough to make my way back.... even the loud-mouthed Scottish fellows were impressed.... I should have been embarrassed, but somehow I wasn't

That was certainly a low point of the trip.... at least visually, but we all had a good time anyway... besides, I wasn't the only one

The next day we headed out to explore the town
. There were about 7 of us and we did all the touristy things.... We even took a little boat trip up and down the canals. Everyone had their cameras out. It did not really matter though. I'm pretty sure 70% of the people who were in that town where tourists

We looked at a number of churches and monuments, but then suddenly I ran out of memory cards for the cam. So I split from the group to find a decent camera store. The first place I went to wanted €10 per memory card, plus they were not willing to use one CD for my smaller cards.
The whole thing would have cost me around €70
. Needless to say, there was 'No Sale'.
Eventually I found a place that was willing to burn my 512mb card for €6. I went back a couple of hours later to pick it up,
but asked the lady if I could inspect the cd to make sure it worked ok
. She wasn't very happy about this, but she let me anyway - and yes,
the CD was corrupted
. The arguing started as she was trying to convince me that the CD is ok, even though it did not work. Then she told me that the memory card was too large to fit on the CD and that the Card is 'Bad'. I eventually
convinced her son to re-burn the CD
, and the second time it worked

The moral of that story is - Always check your CDs before you delete the photos from your memory cards....
ALWAYS!!!!
That evening,
the hostel put on a free city tour
which was a lot of fun. I went on for around 3 hours and was completely free. The guy did not even ask for a tip, though I gave him one anyway

...another reason why I recommended this place highly.
The town has a very medieval feel to it,
very much like a smaller version of Antwerp (though a lot of people will disagree with me on that point). It's certainly a nice place, and well worth a visit, but I didn't think it was as 'fantastic' as the travel guides made out to be.
The place has a rather sorry history
and most of the old buildings only remained because
the town was too poor to pay for newer buildings
to be built in the olden days.... the result is a
very popular tourist town
that offers views into the past like few other places can.... the downside was (of course) the number of tourists there. I was one of them though, so I guess I can't complain.
That evening was a little more civilized and a group of us ended up playing with a
'hacky-sack'
outside for quite a while. Clean and wholesome fun

The following day we went up the
Belfry
in the town's center. It's basically a big tower that was used in the days of old to spy for approaching armies. It also houses
42 bells which are played on a daily basis
. It's well worth planning your trip to Brugges to coincide with the ringing of those bells

There were 366 steps to the top
. We tried counting them, but lost count about half way up. We were obviously not taking the task as seriously as we should have been

The views we received were pretty damn nice.
I boarded the train to Ypres, in the south-western corner of Belgium, at 13:00 or so.
I liked Brugges a lot
, but all the people I was hanging out with were leaving on the same day. I had already seen all of the sights, so there was little point in me staying.
It was a worthy place to visit, but not as worthy as Antwerp

Cheers all

aussiepoida
++++++++++++++++++++++++++++++++++
Previous Journal Entries

The Stage is Set on Apr 16, 2004

Just a little notice on Apr 30, 2004

Travel Update 01 - Singapore/Switzerland on May 7, 2004

Travel Update 02 - Switzerland on May 11, 2004

Travel Update 03 - Switzerland on May 18, 2004

Travel Update 04 - Switzerland on Jun 2, 2004

Travel Update 05 - Switzerland/Germany on Jul 5, 2004

Travel Update 06 - Switzerland on Jul 6, 2004

Travel Update 07 - Switzerland on Jul 22, 2004

Travel Update 08 - Switzerland (Plus Plans) on Jul 31, 2004

Travel Update 09 - Belgium - Antwerp on Aug 6, 2004

Travel Update 10 - Den Haag/Amsterdam on Aug 7, 2004

Travel Update 11 - Amsterdam on Aug 9, 2004

Travel Update 12 - Haarlem on Aug 12, 2004

Travel Update 13 - Rotterdam on Aug 13, 2004

Travel Update 14 - Rotterdam on Aug 14, 2004

Travel Update 15 - Rotterdam on Aug 21, 2004

Travel Update 16 - Domburg on Aug 22, 2004

Travel Update 17 - Amsterdam on Aug 24, 2004
++++++++++++++++++++++++++++++++++
The Mini Gallery of Experimentation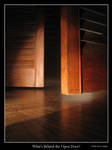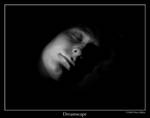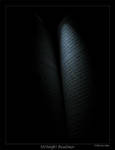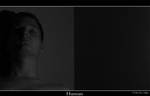 Full View Please