16.08.04 - 18.08.04
============
Amsterdam
- What a town!!!

As I mentioned in my previous journal entry, Domburg had an upsetting quality about it that just bored me to tears. There was really nothing wrong with the place, but its no place for an independent lone traveler.
So here I am, back in Amsterdam
after a 4 hour train and bus journey that was completely unplanned. God I love traveling

Amsterdam is one of the few cities that you cant just pop into as a backpacker. Most of the hostels tend to be booked out at least a couple of weeks in advance. There is pretty much only one place that you can get a bed, no matter when... (and I arrived at 21:00) and that place is the
Hans Brinker Hotel
. A place that prides itself upon its reputation as a shit-hole. Just have a look at the website and you'll get some idea of what I mean. The only thing that makes it a 'Hotel' is the fact that you don't have to take the sheets off your bed in the morning.... It's all about those little details, and I certainly enjoyed that Luxury

Tania, the Canadian, whom was staying with a friend, recommended the place to me. I guess 'recommended' might be the wrong word to use, but it is widely known to be the only place in town to ALWAYS have room for one more

The place has 539 beds
.... that in itself should tell you something about this place. I'm pretty sure the building it's in used to be a hospital or asylum.... it had all the charm of both of them combined. I was expecting the ABSOLUTE worst...
what I got instead was simply 'bad'

It was a pleasant surprise. The place was a madhouse. People everywhere, just about everyone on some sort of drug, but hey, its Amsterdam

That evening Tanya, her friend and I went out for some Coffee and Cake.... though we didn't end up getting coffee at all, but the cake was nice.... it was chocolate cake, need I say more

It was an early night and I got to sleep by around 23:30.
The following day was certainly a little more bizarre

I spent most of it lazing around in
Vondel-Park
... which is truly the place to be in Amsterdam. I could have spent days there just looking at the people there. Very bizarre people indeed, but I guess I might have been one of them...being watched by other people.....
I found out that Tanya's friend was actually squatting, together with a lot of other people, in the disused
African Docks
building. Having nothing better to do, we decided to go there, as they were showing some sort of
independent documentary
about the
Work force problems in Argentina
. That in itself is strange enough to raise a few eyebrows

It took us quite a while to find the place, but eventually did. As we walked in through the front door I had to suppress an urge to laugh. Not at the people there, but at the situation. "How on Earth do I end up in these places" I thought.
The place was filled with Goths, punks, squatters and the homeless

That being said, I felt perfectly safe and the people there were actually pretty damn nice.
The documentary was certainly interesting,
and I forgot that I was in an abandoned harbor warehouse

Overall, it was a relatively early night again. We grabbed a quick bite to eat afterwards and I was in bed by around 0:30.....
At 14:30 something very strange happened
- I had woken up for some reason and was lying on my side, looking over towards the French guy on the opposite bunk. He appeared to be sleeping, but all of the sudden
he leapt up and seem to try jumping over at me
. Instead he fell on the floor rather hard (he was, just like me, on the top bunk). He stood, shook his head, noticed everyone looking at him and crawled back onto his bunk. I was surprised to see he actually managed to get back on it

I'm still curious what he was tripping on... could be almost anything I guess.... but hey, It's Amsterdam!!

The next day was a collection of little adventures designed purely for the wasting of time. I didn't yet want to leave Amsterdam, especially since the company was good. I ended up leaving at 16:30 and headed back to Belgium, to the lovely town of Brugge

Amsterdam really is a crazy place

Cheers Everyone,
aussiepoida

++++++++++++++++++++++++++++++++++
Previous Journal Entries

The Stage is Set on Apr 16, 2004

Just a little notice on Apr 30, 2004

Travel Update 01 - Singapore/Switzerland on May 7, 2004

Travel Update 02 - Switzerland on May 11, 2004

Travel Update 03 - Switzerland on May 18, 2004

Travel Update 04 - Switzerland on Jun 2, 2004

Travel Update 05 - Switzerland/Germany on Jul 5, 2004

Travel Update 06 - Switzerland on Jul 6, 2004

Travel Update 07 - Switzerland on Jul 22, 2004

Travel Update 08 - Switzerland (Plus Plans) on Jul 31, 2004

Travel Update 09 - Belgium - Antwerp on Aug 6, 2004

Travel Update 10 - Den Haag/Amsterdam on Aug 7, 2004

Travel Update 11 - Amsterdam on Aug 9, 2004

Travel Update 12 - Haarlem on Aug 12, 2004

Travel Update 13 - Rotterdam on Aug 13, 2004

Travel Update 14 - Rotterdam on Aug 14, 2004

Travel Update 15 - Rotterdam on Aug 21, 2004

Travel Update 16 - Domburg on Aug 22, 2004
++++++++++++++++++++++++++++++++++
The Mini Gallery of Experimentation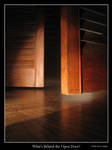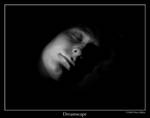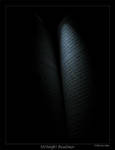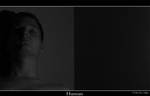 Full View Please