Hello Everyone,
I took a couple of trains down from Rotterdam to Domburg. I was hopeful that I would be rewarded with 3 peaceful nights enjoying the quiet comforts that a nature area provides.
The plan was to hire a bike and spend a few days riding around Zealand and have a look at the Delta Project.....
I arrived at 15:00 and by 18:00 I was ready to leave the place.
Firstly, the Youth Hostel was filled with nothing but German families with young children. There was no one my age, and no one I was able to have a conversation with.
On top of that, there was no chance to relax, as the whole place was completely over-run by tourists... more than I had ever seen before. They bike-paths were completely filled with families and there was no quiet spot to sit down and relax at all.
The people working at the hostel were very unfriendly and the town itself felt like a tourist trap. The place was driving me mad and I just ended up reading a lot.
Later in the evening, a nice fellow from Israel turned up. Him and I had a nice chat about photography, politics and religion which kept us both entertained for some time.... unfortunately the seed to leave had already been planted for me.
The following day I planned to Ride up to the Delta Project..... It was raining cats and dogs. I was a little annoyed, but told myself that I would pop over from England to see the place when the weather is nicer.
Instead of the Delta Project, Roie (the guy from the night before) and I walked the 2km into town to go to the Internet Cafe there... they only had 2 terminals and we had to wait 1 hour to get on.... they were also charging €0.10/per minute. I was not happy. In my inbox were two messages. One was from a Scottish fellow I met in Rotterdam and the other was from the Canadian girl I chatted to in Haarelm. They were both wanting for me to come up to Amsterdam to a couple of days. That was the only push I needed.
I headed back to the hostel at 16:00, backed up all my stuff and started the 4 hour journey back to Amsterdam.
Now don't get me wrong, Domburg was actually a very nice place; it was just way too crowded for my liking and really lacked the 'nature' feeling I was after.
I will come back here one day, but with very different expectations.
Cheers
aussiepoida
++++++++++++++++++++++++++++++++++
Previous Journal Entries

The Stage is Set on Apr 16, 2004

Just a little notice on Apr 30, 2004

Travel Update 01 - Singapore/Switzerland on May 7, 2004

Travel Update 02 - Switzerland on May 11, 2004

Travel Update 03 - Switzerland on May 18, 2004

Travel Update 04 - Switzerland on Jun 2, 2004

Travel Update 05 - Switzerland/Germany on Jul 5, 2004

Travel Update 06 - Switzerland on Jul 6, 2004

Travel Update 07 - Switzerland on Jul 22, 2004

Travel Update 08 - Switzerland (Plus Plans) on Jul 31, 2004

Travel Update 09 - Belgium - Antwerp on Aug 6, 2004

Travel Update 10 - Den Haag/Amsterdam on Aug 7, 2004

Travel Update 11 - Amsterdam on Aug 9, 2004

Travel Update 12 - Haarlem on Aug 12, 2004

Travel Update 13 - Rotterdam on Aug 13, 2004

Travel Update 14 - Rotterdam on Aug 14, 2004

Travel Update 15 - Rotterdam on Aug 21, 2004
++++++++++++++++++++++++++++++++++
The Mini Gallery of Experimentation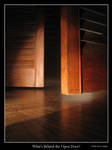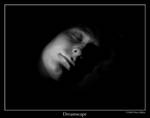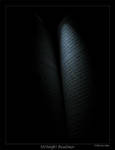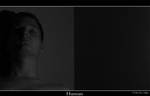 Full View Please