Well my friends, the Dance Parade in Rotterdam ended up being a hell of a thing

Around 600,000 people turned up and turned the streets of Rotterdam into a hung party. I have never seen anything like it


The whole thing started near the centre of town, near the train station, at 12:00. The parade made its way through a number of city streets for about 5 hours before finishing off at the location of the official after-party. I was there all the way and managed to give myself a nice little sunburn in the process

While crossing one of the bridges, I saw a couple of girls waving the aussie flag. I had not seen any other aussies during my trip up to that point, so I just had to say hello. This, in turn, lead to conversation. It turned out that they knew one of the DJs on one of the floats. The `parade` part of the Dance Parade was drawing to a close, so we went looking for him and we eventually did. The conversation I had with this bloke ended with me scoring a free ticket to the afterparty

I was a good boy, said thank you and went on my way.
The after-party was not quite as big as the parade itself, but still 100,000 people turned up, so it still qualifies as big

I danced on uptil 23:00 when my tiredness finally took the better of me and I headed back to the hostell. In other words, I pretty much danced for 11 hours streight, without alcahol or any other drugs. Thas is certainly more than most people there could claim to have done

While I´m here, I might as well mention the ´angry midget´. This guy was staying at the same hostel as me (the Stayokay). The name is pretty much self-explanetary. He was a very angry little guy that seemed to be having the worst time of his life

I tried talking to him a couple of times, but his english was very bad indeed (not that there is anything wrong with that). He didnt seem to be able to find anyone to chat to (or maybe he wasnt trying), but every time I saw him, he looked angry!!! Truth be told, towards the end of my stay, the site of him made me chuckle a little. Poor angry little guy

Tomorrow (15.08.04) I'm off to Domburg for 3 nights. I plan to ride around a little and see the Delta-Project. I'll see how I go. I don't know what to expect from the place.
See you later all. I'll write the Domburg update soon

Cheers
aussiepoida
++++++++++++++++++++++++++++++++++
Previous Journal Entries

The Stage is Set on Apr 16, 2004

Just a little notice on Apr 30, 2004

Travel Update 01 - Singapore/Switzerland on May 7, 2004

Travel Update 02 - Switzerland on May 11, 2004

Travel Update 03 - Switzerland on May 18, 2004

Travel Update 04 - Switzerland on Jun 2, 2004

Travel Update 05 - Switzerland/Germany on Jul 5, 2004

Travel Update 06 - Switzerland on Jul 6, 2004

Travel Update 07 - Switzerland on Jul 22, 2004

Travel Update 08 - Switzerland (Plus Plans) on Jul 31, 2004

Travel Update 09 - Belgium - Antwerp on Aug 6, 2004

Travel Update 10 - Den Haag/Amsterdam on Aug 7, 2004

Travel Update 11 - Amsterdam on Aug 9, 2004

Travel Update 12 - Haarlem on Aug 12, 2004

Travel Update 13 - Rotterdam on Aug 13, 2004

Travel Update 14 - Rotterdam on Aug 14, 2004
++++++++++++++++++++++++++++++++++
The Mini Gallery of Experimentation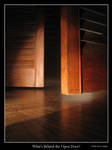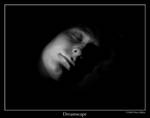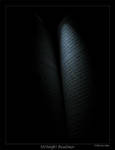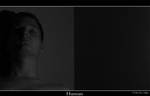 Full View Please