Hello Everyone,
I have made it safely to Rotterdam

.... or should I say :-|
Firstly, let me just say that I quite like the city - it reminds me a lot of Perth. Everything is newish and clean, there are lots of nice buildings with nice architecture and the streets are very easy to navigate due to all the memorable buildings, statues and bridges.
Secondly - There are NO Australian, New Zealand, English, American or Canadian people in the hostel I'm staying in.
The people here seem to be from only 4 nations

The French
- all of which are constantly stoned and not a lot of fun at all.

The Italians
- all of which are traveling as couples and speak virtually no english

The Japanese
- There are 7 or 8 Japanese guys traveling together, all of which have come freshly from the Gay Pride Parade in Amsterdam. I came to this realisation after trying to chat to them for a few minutes (they speak vertually no English).... one of them was perticularly keen in me. I'm not happy... I'm trying to avoid them now :-|

The Chinese
whom speak no English.
I guess what I'm saying is as follows - there is no one to chat to here!!! Which is a stark contrast to the fun times I had chatting to other Hostelers in 'Den Haag', 'Amsterdam', and perticularly 'Haarlem'.
I'm staying here for 3 nights (which I paid for in advance) and truth be told, I will probably spend most of that time just lazing in the hostel (avoiding the Japanese guys) reading.
There are a few things in my agenda though, which are as follows -

The Rotterdam Photography museum
- I love photography, but have never been to a photography museum I actually enjoyed. I'll try my luck here - I might be lucky.

The Euro-Tower
- this is Rotterdams talest structure at 185m. You can go up there and see the city from above. It should be fun


Kinderdijk Windmills
- This will be a daytrip (probably on Sunday) to the Netherlands most famous strip of windmills. There are 19 windmills in a row along a canal. Its a very tourist place, but should be nice to see.

Buy Deodorant
- I ran out of deodorant last night. Luckily I am not a stinky guy (usually) but I will still have to venture into one of the stores around here to pick up some.
I found out this morning that there is a 'Dance Parade' happening in the City tomorrow. This is said to be similar to the 'Love Parade' in Berlin and the 'Street Parade' in Zurich... but not as big. Last year 350,000 people turned up even though it was raining... that being said, rain is forcast for tomorrow as well

I'm hopeful that the parade will make my stay in Rotterdam a little more interesting.
Changes are I will write another Journal entry while I am here... there is little else to do, especially since it is raining constantly.
Traveling alone can be fun - it really is great to meet new people from around the world - this is not happening here however... not yet anyway.
The most fun I've had here so far was a conversation I had with a School Principle from Amsterdam whom was staying at the hostel to visit his daughter that works in the Bar there. We had a couple of beers and discussed politics and such. He was a nice fella, around the age of 60.
Anyway, I've said about enough

I hope you are all well, and I will keep you informed of any developments. I'm quite curious about this dance parade tomorrow.
Cheers

aussiepoida
++++++++++++++++++++++++++++++++++
Previous Journal Entries

The Stage is Set on Apr 16, 2004

Just a little notice on Apr 30, 2004

Travel Update 01 - Singapore/Switzerland on May 7, 2004

Travel Update 02 - Switzerland on May 11, 2004

Travel Update 03 - Switzerland on May 18, 2004

Travel Update 04 - Switzerland on Jun 2, 2004

Travel Update 05 - Switzerland/Germany on Jul 5, 2004

Travel Update 06 - Switzerland on Jul 6, 2004

Travel Update 07 - Switzerland on Jul 22, 2004

Travel Update 08 - Switzerland (Plus Plans) on Jul 31, 2004

Travel Update 09 - Belgium - Antwerp on Aug 6, 2004

Travel Update 10 - Den Haag/Amsterdam on Aug 7, 2004

Travel Update 11 - Amsterdam on Aug 9, 2004

Travel Update 12 - Haarlem on Aug 12, 2004
++++++++++++++++++++++++++++++++++
The Mini Gallery of Experimentation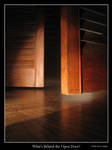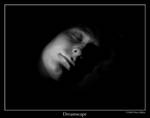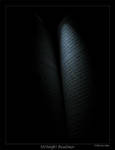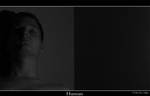 Full View Please