Greetings to you all,
I arrived in Haarlem on Tuesday and felt like I didnt want to leave. The original plan was to stay for only one night, but I decided to stay for 2. It does not sound like a big change, but when looking at my tight time schedule it certainly took some consideration.
The first day I spent walking around the old town centre which was very charming indeed. It felt a little like a combination between Antwerp and Salzburg... it did not have the happy pub atmosphere of Antwerp, but it had the charm of Salzburg.
I went back to the hostel reasonably early, read my book for a while (I just wanted to relax a bit) and then went to the Hostel's bar. There I met a nice Canadian and we had a few drinks. It was a fun night. Being pretty much the only person I got along with there, we ended up spening the next day together too.
The next day was a completly lazy day (which I welcomed after the pace of Amsterdam) on the beach. I wont go into too much detail here, but I have gained a new appreciation for Australian beaches... seriously. There was filth in the water and some sort of heavy industry centre was visible a little further up the beach. In the end though, it did not stop me from jumping in th water... if only for a few minutes.
The other thing that happened at the beach was that I managed to get a typical killer tourist sunburn.... My head, arms and legs looked like carrots by the time I got back to the hostel and had a shower. Who would have thought that I need sunscreen in the Netherlands during an overcast 27 degree day

I slept well, though the coulple that came in at around 2 in the moring (rather drunk) confused the hostel dorm for a prifate room and put on a little show for the guests of the house.
I'm leaving for Rotterdam this morning

Cheers Everyone

aussiepoida
++++++++++++++++++++++++++++++++++
Previous Journal Entries

The Stage is Set on Apr 16, 2004

Just a little notice on Apr 30, 2004

Travel Update 01 - Singapore/Switzerland on May 7, 2004

Travel Update 02 - Switzerland on May 11, 2004

Travel Update 03 - Switzerland on May 18, 2004

Travel Update 04 - Switzerland on Jun 2, 2004

Travel Update 05 - Switzerland/Germany on Jul 5, 2004

Travel Update 06 - Switzerland on Jul 6, 2004

Travel Update 07 - Switzerland on Jul 22, 2004

Travel Update 08 - Switzerland (Plus Plans) on Jul 31, 2004

Travel Update 09 - Belgium - Antwerp on Aug 6, 2004

Travel Update 10 - Den Haag/Amsterdam on Aug 7, 2004

Travel Update 11 - Amsterdam on Aug 9, 2004
++++++++++++++++++++++++++++++++++
The Mini Gallery of Experimentation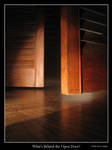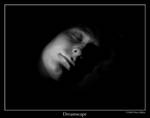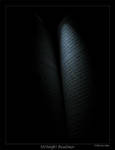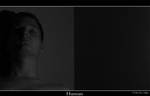 Full View Please