Greetings to you all again,
This is my third day in Amsterdam and I have done a number of tourist things that I am not proud of. I've taken a couple of houndred photos... and I've been brainwashed at the Heineken Museum.... I am suddenly sure that it is a very good beer.... very sure indeed.
On the way back from there I enjoyed some lovely sushi, before coming across a cinema that was showing Mike Moore's new movie. I couldn't resist, since I've been wanting to see it for some time.
I have still not managed to actually make it to the red-light district. It seems they do not want me there

This place is starting to grow on me, and is slowly making its way up my list of favourite cities.... very slowly, its probably in 3rd place at the moment, though I cant be bothered listing the other places... Antwerp is still on top

Today I went to the Van Gogh museum which was packed with tourists.... While I did enjoy it, I couldnt wait to get out of the place after about an hour... it was just too crowded.
I'm slowly getting the hang of the tram, metro and bus system in this place and dont have too much trouble getting around.
I must now leave and take some photos of the Old and New Churches... I've been meaning to do it for a couple of days but keep getting sidetracked.
I'm off to Haarlem tomorrow.... I'm yet to look at accommodation there, but hope it wont be a problem... besides, I've got my tent with me anyway

Cheers everyone.
++++++++++++++++++++++++++++++++++
Previous Journal Entries

The Stage is Set on Apr 16, 2004

Just a little notice on Apr 30, 2004

Travel Update 01 - Singapore/Switzerland on May 7, 2004

Travel Update 02 - Switzerland on May 11, 2004

Travel Update 03 - Switzerland on May 18, 2004

Travel Update 04 - Switzerland on Jun 2, 2004

Travel Update 05 - Switzerland/Germany on Jul 5, 2004

Travel Update 06 - Switzerland on Jul 6, 2004

Travel Update 07 - Switzerland on Jul 22, 2004

Travel Update 08 - Switzerland (Plus Plans) on Jul 31, 2004

Travel Update 09 - Belgium - Antwerp on Aug 6, 2004

Travel Update 10 - Den Haag/Amsterdam on Aug 7, 2004
++++++++++++++++++++++++++++++++++
The Mini Gallery of Experimentation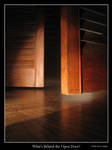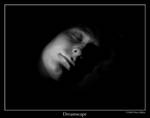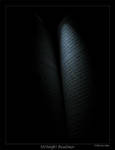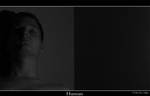 Full View Please