Greetings to you all,
I cought a train to 'Den Haag'in the Netherlands on Thursday. My original plan was to go to Utrecht, but I could not find any accommodation in advance... plus Homy's parents were pretty sure that there was nothing to see there. So I went to Den Haag instead... Truth be told, I didnt even look at accommodation in advance, I just jumped on the train and decided to let fate take its course.
I had no problems finding a place to stay when I got there. I stayed at the Stayokay Hostel... it was nothing spectacular, but it was ok

I met an American Guy and Girl there (those who know me know that I dont usually associate with 'those'kind of people) and had a great night chatting and... yes, drinking Belgian Beer.
One of the guys in our dorm was a 55 year old local whom was getting his appartment fumigated... he's name was Uno. He was very enthusiastic to show us around town, and took us to a local chinese restaurante. The food was delicious and the prices were cheap (around 5€ each).
The next day I went to the sea-side development which was very over-developed indeed. I decided just to walk along the beach for a few hours and was delighted when, after 30 minutes, I came accross the Nude section and final saw the people of holland being themselfs. No Makan, I did not take pictures

Well, now I'm in Amsterdam. I'm staying with a couple I meet through
stay4free.com. They are a little strange, but at least I've got a place to
sleep for free for 4 nights.
I have not seen too much of the city yet... but I have seen plenty. Let me explain - As some of you may know, Amsterdam is the Gay capital of Europe... and today they had their pride parade.... needless to say, Amsterdam was just a madhouse... fun to watch though, but god this place is strange

In a couple of days I'm off to Haarlem and then to Rotterdam, then I'm heading to the south of Holland for 4 days of Bike-riding

Well, my internet time has been used up, so I had better go.
Take care everyone
Cheers
Peter
++++++++++++++++++++++++++++++++++
Previous Journal Entries

The Stage is Set on Apr 16, 2004

Just a little notice on Apr 30, 2004

Travel Update 01 - Singapore/Switzerland on May 7, 2004

Travel Update 02 - Switzerland on May 11, 2004

Travel Update 03 - Switzerland on May 18, 2004

Travel Update 04 - Switzerland on Jun 2, 2004

Travel Update 05 - Switzerland/Germany on Jul 5, 2004

Travel Update 06 - Switzerland on Jul 6, 2004

Travel Update 07 - Switzerland on Jul 22, 2004

Travel Update 08 - Switzerland (Plus Plans) on Jul 31, 2004

Travel Update 09 - Belgium - Antwerp on Aug 6, 2004
++++++++++++++++++++++++++++++++++
The Mini Gallery of Experimentation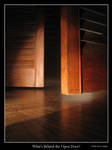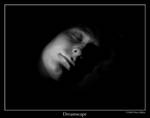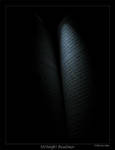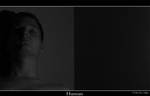 Full View Please