Hello again - Thanks for taking your time to visit


Welcome
to yet another journal entry devoted to my current worldly travels

This is update Number 8.
How many updates will there be, you ask?

.... I don't know.... I just don't know

This journal Entry marks the end of my access to regular internet access.... I guess you may have already noticed a large decline in commenting and such. While I'm on the road, I will not be commenting at all, but will answer questions and such.
As some of you may know,
I'm off to Belgium and Holland on the 2nd of August
, but more about that later

I'm a stern believer in order, structure and discipline

as such, I shall first recap what has happened over the last couple of weeks. This also gives me a great opportunity to use some red, green, blue and purple bullets


Those of you inclined towards the enjoyment of
Motor-sport
(mainly in the form of motorcycles) might have a passing interest in the following - I had the pleasure of visiting the new
Suter Racing
development centre here in Switzerland.
They produce high-performance components for the
Suzuki
and
Kawasaki
teams in the
Motorcycle GP
(the motorcycle equivalent of Formula 1). They also perform stress tests and other diagnostic services for new
Mercedes Bens
and
BMW
motors that are still in development.
My Uncle/Godfather is friends with one of the people that work there. He gave us a little tour which was certainly interesting. I really should have taken my camera to take some photos of the place


I visited my Uncle
Hans-peter
again - the photographer - My Aunty, him and I went for a lovely walk though the
old town
section of '
Zug
' which was fantastic. I just love medieval town centres

We walked a while, and then found a place to have a coffee. We talked about life and love, discussed photography and music, and I tried to explain to them the rules of "
Australian Rules Football
" - A video of the game was helpful, but if did feel like a bit of a lost cause

I guess you have to watch a season or two to really understand it


My Godfather and I went for a lovely walk in the forest around '
Bremgarten
' the river
Reuss

The forest was fantastic, the paths were scenic, the alcoholic drinks were nice and the company was enthusiastic to show me as much as possible. What impressed me the most was a large gathering of surfers

Yes, that's right, surfers

It turns out that the river has a little area with a strong current that produces a sort of stationary half-break... Guys and gals where actually surfing on it. I could not help but find the sight of a bunch of Swiss teenagers with surfboards amusing


My Cousin Melanie and her husband invited my godmother, her husband Heinz and I to dinner

It was delicious. Luckily, both my cousins (that I see regularly) are great cooks


I got myself a haircut...
I hadn't had a haircut in 3 months and was starting to look like this
--> :euphoria: I was in for a little shock though. I'm used to paying $15 - $20 for my haircuts back home.... here in Switzerland I had to pay SF52, which is close to $60

I could not believe it, but I guess I am on the other side of the world

... I wonder how much it would cost to get my bikini-line done here

I think I'll just leave it for the time being

...I have said too much....

When I first arrived in Switzerland, I told myself that I would
ride around the local lake once a day
. I planned to do this each morning before doing anything else.
Its a 25km stretch
, which is certainly enough to increase my fitness

Since arriving here 3 months ago, I have
kept a count
of the number of times I have circled that lake.... at this stage,
that count stands at 1

For some reason, my other options of



and

just seemed more appealing in the morning... I don't know why


Today we hosted a lunch for my cousins husband Ralph's parents and grandparent. It was a rather international affair. Some people from Switzerland, some from Spain, others from Germany and me from Australia. The inclusion of the German folk was welcome, as it allowed me to brush up on some of my German language skills, which are laughable at best... they didn't laugh though... there were, after all - Germans

So there you have it - that was the last week. Now on to current issues...

Tomorrow is the Christening of my Cousin's and her husbands daughter Michelle

I have no idea what actually goes on at a christening

but there is water involved. From what I can tell, the ceremony looks something like this -->

I guess I'll be enlightened tomorrow.

Tomorrow (1st of August) also happens to be the
Swiss National Holiday
. There will be



and

What more could one ask for

...well, truth be told, there will also be

and

(and maybe a

or two) ...you get the idea....
Travel Issues and News
As mentioned prior, I am off to Belgium and the Netherlands on Monday 2 August


I sat down on Monday to start the official planning of procedures and places. I had originally intended to stay in Brussels upon my arrival there, but plans change. It took me 3 days to read up on all the places I want to visit, and up until now to organise accommodation in the various places

Behold my list of places and dates!!

02.08 - 05.08 --> Belgium - Antwerp
I'm lucky enough to have been offered refuge by
*homy
during my stay in Antwerp.
He's even picking me up at the airport in Brussels

Thanks a lot mate - Your help is greatly appreciated

From there, I catch a train to....
05.08 - 06.08 --> Netherlands - Utrecht
I'm still stuck for accommodation here, but I'm hopeful that a roof will present itself for me to sleep under... Such fun

Then I catch a train to...
06.08 - 10.08 --> Netherlands - Amsterdam
I managed to find a lovely couple through
Stay4Free.com
That are hosting me during my time here

Then, I train to...
10.08 - 11.08 --> Netherlands - Haarlem
Still looking for a decent place to stay here... I'll probably stay at the 'Stayokay Hostel' if nothing comes up. Then, a train to...
11.08 - 14.08 --> Netherlands - Rotterdam
I'm staying at the 'Stayokay Hostel' - I love hostels... so many interesting people to meet

...but so many jerks too

Then, a combination of train and buses to...
14.08 - 15.08 --> Netherlands - Domburg
I'm camping here... somewhere

Here I will be renting a bicycle for a few days and riding north. This route will take me close to (and on-top of) the delta project. The 'Delta Project' is the world's largest construction project. It consists of a series of damns and dykes which were built to stop a repeat of the catastrophic floods that hit the country in the early 50's. Construction began in 1956 and was completed in 1998.

I'll be riding to....
15.08 - 16.08 --> Netherlands - Westerschouwen
Here I will also be camping, though I might have to ride around a bit to find a place... my sources say that there is a touristic office in the neighbouring town that I may have to ride to... but I hope I don't have to. On the 16th, I ride back to....
16.08 - 17.08 --> Netherlands - Domburg
I'm staying at the 'Stayokay Hostel' during my second, non-consecutive stay here in Domburg. I have to get up early in the next day, so I can ride around the southern part of the half-island (You'll have to look at a map, I guess

). Then, on a bus, I'm off to.....
17.08 - 18.08 --> Netherlands - Middelburg
Once again.. I'm camping somewhere in a spot that is yet to reveal itself to me

The next day, I catch a bus to the port town of Vlissingen. From there, a ferry will take me to Breskens. Rumour has it that a bus exists that runs from there to....
18.08 - 20.08 --> Belgium - Brugges
I'm staying at 'Snuffel Sleep-in Hostel'. Come and visit if you like. Well have a beer or two

Then, a train to...
20.08 - 22.08 --> Belgium - Ypres
I'm delighted that
*donniebrasco
will be hosting me during my stay here. He's also willing to show me around his wonderful town and take me to some of the famous (and tragic) WWI battlefields surrounding the area. I also look forward to discussing Tarantino movies with him.... From here, I catch a train to....
22.08 - 25.08 --> Belgium - Ghent
I wonderful guy I met on
globalfreeloaders.com
is letting me sleep at his place while I am here

He certainly sounds like a fun fella, and I look forward to buying him a drink or two for the pleasure of sleeping in his house. From here, I catch a train to....
25.08 - 27.08 --> Belgium - Antwerp
Yes, once again I'm back in Antwerp, and once again
*homy
is kind enough to offer me accommodation. From here, I'm off (yes, on a train) to...
27.08 - 29.08 --> Belgium - Antwerp
...to stay on a farm with someone I came across on
place2stay.net
. I'm hoping to do a little manual labour to earn the roof over my head, and perhaps a meal

Then, with the same person I was staying on the farm with, I'm off to...
29.08 - 01.09 --> Belgium - Brussels
As stated, I'll be staying here with the same person as I did in the previous town. I must mention at this stage, how much I love these 'free accommodation' websites. Its a fantastic concept and its a great way of meeting interesting people around the world

I'm actually looking forward to hosting some travellers myself

01.09 --> Back to Zurich, via London
I guess you'll just have to wait and see what happens after that....

Tracy is arriving on the 02.09, which is the one thing I'm looking forward to, more than anything else

That's it for now folks. Please forgive me for not being able to comment on your work.
No Photos

Take Care everyone


Cheers
aussiepoida
++++++++++++++++++++++++++++++++++
Previous Journal Entries

The Stage is Set on Apr 16, 2004

Just a little notice on Apr 30, 2004

Travel Update 01 - Singapore/Switzerland on May 7, 2004

Travel Update 02 - Switzerland on May 11, 2004

Travel Update 03 - Switzerland on May 18, 2004

Travel Update 04 - Switzerland on Jun 2, 2004

Travel Update 05 - Switzerland/Germany on Jul 5, 2004

Travel Update 06 - Switzerland on Jul 6, 2004

Travel Update 07 - Switzerland on Jul 22, 2004
++++++++++++++++++++++++++++++++++
The Mini Gallery of Experimentation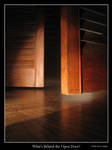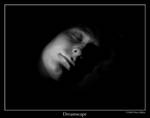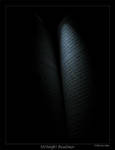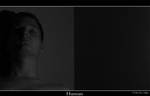 Full View Please