Greetings to you nice folk


Welcome to Episode 7 of my Travel Journal

Truth be told, there is not much to update just at the moment, so I thought I'd give you a quick overview of what is happening, and what will be happening over the coming months.


Firstly and foremost, it is a pleasure to tell you that Tracy (my GF of 6 years) is flying over to Switzerland on the 2nd of September. I can not explain to you all how happy that makes me


We will be travelling together for the remainder of the trip


I finished reading
The Dark Tower IV – Wizard and Glass
and have begun
The Dark Tower V – Wolves of the Calla
. I am hooked on this Stephen King series and has reaffirmed my view that he is one of the most talented writers of our time. It's just brilliant…. Seriously. I recommend you read this, every one of you


I went into
Zürich to stock up on my beloved Belgian Brews

I carried 15 bottles home in my backpack… good times


I had a lovely dinner at the `Rosinli`
(which is a small restaurant in the hills with lovely views of two regional lakes) with my Godfather Fritz, my aunty Maria and her husband Ruedi (yes, my hiking companions) and my Godmother and her husband. Good times were had, and old memories rekindled (we used to go to this place when I was but a little boy)

I
helped to clean out my Monika and Ralph's old rental property
. We managed to get it all done in one day, and the handover was a success… thanks to my floor cleaning skills… just kidding of course, it was a team effort


It was Heinz's Birthday



Heinz is, of course, one half of the lovely couple that is hosting me

We bought him a flag pole for his birthday


Berry picking is fun

That's why I've spent a couple of days picking Berries in the garden at my Grandparents' house


I had dinner with Marian and Mike
– A couple that have visited us in Australia on a couple of occasions. We had a great time going over some of their photos and could have had conversation late into the nigh. But it was a Wednesday, so the timing was not ideal. I hope to catch up with them again sometime next week before I leave

Now, allow me to give you a quick rundown of what the plans are for the coming months:

01.08.04
– The Swiss National Holiday

But more importantly
the christening of Monika's (my cousin

)and her husband Ralph's daughter Michelle


02.08.04
-
Flying off to Brussels

I will be spending
4 weeks
in
Belgium and the Netherlands
. I have high opens of meeting
*donniebrasco
,
*homygirl
and
*homy
while I am there


01.09.04
– Flying from Brussels to London, and then back to Zürich

02.09.04
–
Tracy arrives in Zürich




04.09.04
–
The Wedding
of my cousin
Melanie
and her beloved
Mike
, as well as the christening of their lovely daughter
Yara
The weeks after the wedding will be spent further exploring Switzerland with Tracy by my side


26.09.04
– Tracy, my Godmother and her husband Heinz, my cousin Monika and her lovely husband Ralph, and I will be going to
Spain for 2 weeks
. We'll be staying in Ralph's cousin's holiday house there with pool and all

I'm certainly looking forward to that


08.10.04
– We make our way back from Spain and spend a
few days in the south of France
near Monte Carlo and Cannes.

11.10.04
–
Tracy celebrates her 24th Birthday







14.10.04
–
We fly off to London
.
This is where things start getting hazy
. If all goes to plan, we will be staying in
England for 4 months
working

I certainly hope this works out.

15.02.05
–
We Fly to Toronto, Canada
. Here I will at last meet up with the delightful
*verero

I've been looking forward to meeting this wonderful lady for many months. She seems so down to earth, and the farm and village where she lives seem to be an earthly paradise – my opinion based strictly on what she's told me


31.03.05
–
We fly to San Francisco
to meet up with some relatives I have never personally met.
Hello Paul and Lineli if you read this

They seem delightful and I have no doubt we'll have a great time with them

For the following weeks we'll be relaxing and doing a little sightseeing around San Fran, as well as a little
side-trip to Disneyworld
, where I am hoping that Tracy's brother
Adrian
will be meet up with us


01.05.05
–
We fly back to Perth at long last
…. I already miss the place, and being away from it has already shown me that it truly is my home now. How lucky I am to live there

No Photos at this stage

thought there might be later

Take Care everyone


Cheers

aussiepoida
++++++++++++++++++++++++++++++++++
Previous Journal Entries

The Stage is Set on Apr 16, 2004

Just a little notice on Apr 30, 2004

Travel Update 01 - Singapore/Switzerland on May 7, 2004

Travel Update 02 - Switzerland on May 11, 2004

Travel Update 03 - Switzerland on May 18, 2004

Travel Update 04 - Switzerland on Jun 2, 2004

Travel Update 05 - Switzerland/Germany on Jul 5, 2004

Travel Update 06 - Switzerland on Jul 6, 2004
++++++++++++++++++++++++++++++++++
The Mini Gallery of Experimentation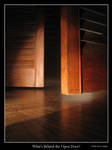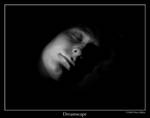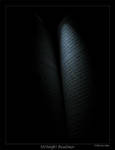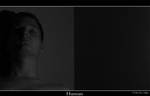 Full View Please