To the Gracious and wonderful DA community, and silent non-DA affiliated family and friends whom have come to read


I welcome you to the 6th (and least interesting) Edition</b> of my travel column so far

You guys are probably getting sick of me telling you the same stories on different days, but either way, I though it was time to update my Journal once more. What have I been up to, you ask? Well read below and see..... Entertainment is, however, not guaranteed :-

As I mentioned last time, I have been
driving around a fair bit
. Every few days I grab my camera a jump in the car, in the hope that I'll come across something spectacular to take a picture of.
I'm starting to get a little frustrated doing this though
- Every time I come across something that worth taking a photo of, there is no place to stop and park, and I just have to keep on driving, wondering about the photo that could have been

I've driven past dozens of lovely places, houses, farmyards, rivers and creaks etc, simply because I could not stop. It makes me a very unhappy man

As a result of this, I have decided to go fro walks instead of drives in order to get some good shots... the question though is where?


I've been trying my hand at some set-up shots. It's not going to well so far though, as I'm failing to get in 'The Zone'. My godmother and husband are not photographic people, and as lovely as they are (

), I always feel a bit strange crawling around on the floor in front of them, lighting my subjects

So generally, it just does not happen. I have managed to take a couple of nice shots of a little guitar (the name escapes me for the moment). I'll probably upload one of them later.


I visited my Auntie Lisel and her Husband Hans-Peter (Hanspi)
. Hanspi is a fantastic photographer and we spent hours looking at some of his work. It was inspiring

He tends to concentrate on nature photography and sells his prints for decent amounts. Several of my family members have his photos at home, including my parents in Australia.

I was surprised to see that he is also quite skilled in Street-Photography. He showed me the collection he made during his trip to Rome a couple of years ago, and it was amazing. It's incredible how much life can be captured in a photo if it is done right.... and for the most part, he know how to do it right

I will be going on a photo trip with him in a couple of weeks. Just a couple of days in the Alps to take photos of Glaciers, mountains, flora and Fauna. I'm looking forward to that. It will be a treat to be with other photographers (I use the term loosely for myself) and not be the only one holding up the group.


My wonderful Godmother Christine

has celebrated another glorious birthday




Happy Birthday again, if you happen to read this

A lot of family came, and it was quite a treat to have Grandmother, my Godmother, my cousins and my cousins' new babies all at the same spot

We enjoyed a lovely Brunch - for me the highlight was the fantastic cheeses, and my godmothers Birchermuelsi (a Swiss yogurt/muesli type dish)


I took another walk down at the
Griefensee
(the local lake).
This time without any nude bathing incidents

The photos I took were a lot better then the ones I took on that first day. As a matter of fact, there are several that I will probably get printed when I get home.... On a side note, the meeting with Hanspi has really made me think about getting some of my better photos printed. They look so much better when then are in a proper frame and on a wall

I'm not yet sure if my photos will be good enough for decoration purposes, so I'll have to see.
...back to Griefensee now - I took a lot of Sepia and B&W shots, I love those modes

It was dusk, the clouds looked moody, and just the right amount of sunlight was coming though them.
The result was a series of moody waterscape/landscape shots that I am sure you will adore once I upload them


Hiking

Yes, hiking
. Treks this time took me up to the
Flumserberg
, which is the place I used to go skiing in winter, when I still lived in this lovely country. While the place looks rather different in summer, I still recognised at lot of the runs I used to ski down. It brought back a few memories, and also rekindled a flame (though never completely doused) that begged me to go skiing. I have made a little baby-promise to myself to visit Switzerland in winter next time. The last 2 times have both been summer escapes.... well now I want some snow

My hiking team consisted, once again, of my Auntie Maria and her husband Ruedi
- who knows how to build a hell-of-a-fire by the way

A few decent photos were taken - Photos of things beautiful, rather than beautiful photos as I like to say.... but they were pretty nice anyway. I might upload some in the future. It will be a treat for those of you that enjoy mountain photos


I took some typical 'High-Voltage power lines up again a moody sky in B&W' type shots. I might also upload them, but I'm not sure yet


I woke up late last night (around 2:00 it was) and turned on the TV to watch some music videos. The intention was to watch a few videos and then go back to sleep.... As I lay in bed however, I suddenly got that must-take-photo feeling that all know and love.
I wanted to create a dirty type shot of me sitting in front of the TV
, being showered in its radiation. 3 to 5 second exposures followed.
Some of the shots were good, others were grotesque

I will look at them again in a couple of weeks before I make up my mind about them.
While I had a good time taking them, I had the constant fear that my godmother would come into my room to check to see why the light was on, and find me in the dark, half naked, taking photos of myself.... to a person that is not photographically inclined, this would be a rather strange image

And not one I wanted to bestow upon her


The Stand
has finally been finished. It was a huge leg'o'ham of a book (1421 pages) and took me a few months to finish. I am now reading
The Dark Tower IV: Wizard and Glass
. I've reading it almost constantly, and I'm already up to the last 200 pages (its 840 pages long). I will have to see if I can buy
The Dark Tower V
in English somewhere near here. I'm sure there'll be a store in Zürich that sells it



Have I mentioned....
Belgian Beer??

The Fridge in my room is empty of the lovely Brews, meaning I will have to make my way to Zürich to Re-stock

This will be done sometime this week

Besides, Heinz has also become a fan, and I have a think of others as well

I will upload some photos a little later, and update my journal once I'm done. It's too late at the moment

UPDATE
- And here are the photos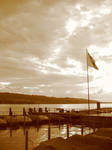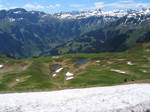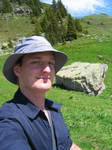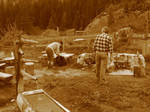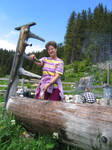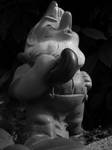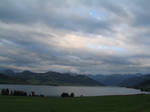 Cheers
aussiepoida

++++++++++++++++++++++++++++++++++
Previous Journal Entries

The Stage is Set on Apr 16, 2004

Just a little notice on Apr 30, 2004

Travel Update 01 - Singapore/Switzerland on May 7, 2004

Travel Update 02 - Switzerland on May 11, 2004

Travel Update 03 - Switzerland on May 18, 2004

Travel Update 04 - Switzerland on Jun 2, 2004

Travel Update 05 - Switzerland/Germany on Jul 5, 2004
++++++++++++++++++++++++++++++++++
The Mini Gallery of Western Australia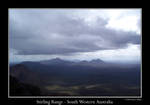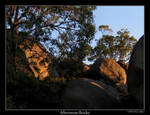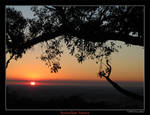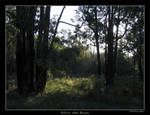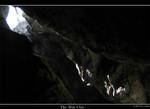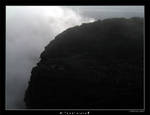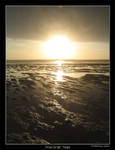 Full View Please