To the Gracious and wonderful DA community, and silent non-DA affiliated family and friends whom have come to read


I welcome you to this, the
5th Edition
of my travel column. I hope you have gained some enjoyment and pleasure form my below average typing and spelling skills, and perhaps even from my photos and half interesting stories

Truth be told, while the last couple of weeks have been interesting and fun, I don't think the 'fun' will truly come though in this journal entry - But I'll sure as hell try, and with a bit of luck you'll bear with me.

I've been driving around the country-side a fair bit and I've gone to see some places I have not seen for 14 years. It's quite an interesting experience seeing those places again.

I went walking around
Griefensee
, which is a lake in the area. It's a popular place for people to Job, Roller-blade, ride, swim and pick nick. I was walking along the waters edge with my camera away from the main walking path. I took a number of photos, some decent, but mostly crap.
The lakes edge is pre-dominantly covered with bushes and trees, and it was not easy to keep close to the lake in some sections. Either way, I pushed my way though a bush and managed to stumble into the middle of the
nude bathing section
. Everyone was starring at me, and I was standing there with my camera in hand

It was an interesting situation to be in, but I managed to get out of it without being beaten..... it would certainly have been interesting to be beaten by a mob of naked women


I've started to take a lot of photos using Macro, high F-Number and medium shutter speed. I love how they turn out sometimes


Heinz and I took a day trip to
Sensheim
in
Germany
to visit the
Auto and Technical Museum
. The place was huge and very interesting. They had about 10 places situated at the entrance alone.... and they were proper, big planes, not just one man jets.
And yes, I did enjoy the opportunity to drive rather fast on the Autobahn. There was very little traffic on the way back, so it was safe to do so


Guess what -
Volketswil has turned 1100


...and for those of you that don't know (which is most of you

) Volketswil is the town I'm living in at the moment, which is also the town I lived in for 6 years before moving to Australia. In other words, it's like a secondary home

In celebration of this monumental age, there was a big town fair, with everything you'd expect at a birthday party - Beer halls, Rides, Beer, Folk-music, People drinking Beer, Fireworks and people (with beer).
Well, truth be told, there was not that much beer (well I guess there was

) , but there was a lot of fun

My hosts (My Godmother and her husband Heinz), our neighbours and I got quite tipsy and didn't get home until 2:30 ... there was dancing

and boogieing

and drinking

....and to top it off, we all went on a big, 15m high slide

.... it was certainly an interesting night, especially since my fellow partiers were all over 50

The Swiss precision flying team also made an appearance, and they were indeed fantastic

I tired taking some photos, but you could never hear them coming, which made things difficult for me


I've been putting in some serious
Reading-Time
with
The Stand
. It's a fantastic book and I've been trip-reading it for way too long. I'm now only 120 pages from the end. It has 1421 pages, so it's been a long, but enjoyable, haul

The next book on the list is
The Dark Tower IV: Wizard and Glass


As mentioned prior -
Walking and Hiking
have been the primary forms of passing time. It's just wonderful that I can walk out the front door and then hike in forests for 4 or 5 hours. That's something I would love to be able to do back home


I tired taking photos of the
Venus Transit
, but I could not get a filter dark enough. I used some welding goggles, but they just weren't strong enough... not for my camera anyway


I mowed the lawn at my Grandmother and Grandfathers farm. What fun it was, and helping the elderly filled me with a warm feeling inside


DAMN HAY-FEVER!!!


Once again I made my way into
Zürich
to go to the
National Museum
(Landesmuseum) - While it was a great museum, it was much like the other museums I've been to.
...plus, I was not allowed to take photos inside. I didn't even realise at first, but was approached by the friendly staff very quickly.

I could not possibly go a Journal Entry without mentioning
Belgian Beer

While I was in Zürich I used the opportunity to buy myself some varieties I had never tried before. I bought 10 different bottles for $40 - They would have easily cost $150 back home, if I could have actually found them that is

Anyway, I must be off, here are the new photos for your enjoyment. Nothing too exciting this time.
Cheers
aussiepoida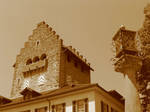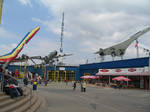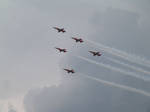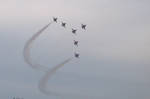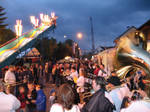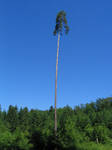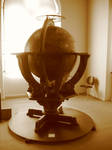 ++++++++++++++++++++++++++++++++++
Previous Journal Entries

The Stage is Set on Apr 16, 2004

Just a little notice on Apr 30, 2004

Travel Update 01 - Singapore/Switzerland on May 7, 2004

Travel Update 02 - Switzerland on May 11, 2004

Travel Update 03 - Switzerland on May 18, 2004

Travel Update 04 - Switzerland on Jun 2, 2004
++++++++++++++++++++++++++++++++++
The Mini Gallery of Western Australia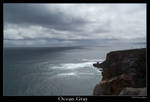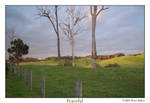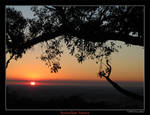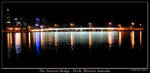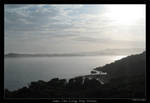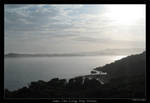 Full View Please