Greetings to all whom have come to read,
Firstly, my cousins new-born is squealing its head of

Oh the joy. There is truly nothing more soothing for the mind

but I'd rather have her here squealing, than not have her here at all.
Well, I guess I'm due for a Journal update. Strangely, this appears to be more of a personal thing now, as I'm looking forward to reading some of my old entries when I get back home

That being said, I hope some of you guys are enjoying the updates as well... I am full of hope :yes:
So, what have I been up to. It's always an interesting question and gives me to think back and appreciate the things I've seen and done. So let's see :-

On the day I last updated my Journal, I went hot-air ballooning. You may recall that I had previously been part of the ground-crew, but I finally got to take a ride myself. I included some photos for your viewing pleasure.

I went Hiking around Mount Säntis, you may recall that my previous batch of photos included photos from the top of it.

I went to Einsiedeln, which is the prime place of pilgrimage in Switzerland. The place was certainly more spectacular than I was expecting, certainly one of grandest churches I have ever seen. I wasn't allowed to take photos inside (I hate rules like that), so I took plenty of photos of the outside. Though none are worth uploading.

I went Hiking up Mount Meyten (I have no idea how to spell it

) It was my favourite trek so far and I took a ton of pictures (almost laterally) Please have a look at them... especially you Preacher.

I have at long last reached the halfway mark in `The Stand` I'm now up to page 780. I hope to finish it in the next couple of weeks.
I was planning to go to the National Museum in Zürich today, but I think I'll leave it till tomorrow. Uploading these photos has taken a little longer than expected

Anyway, I hope you are all well, and I hope you have a quick look at the photos

Cheers until next time
aussiepoida
PS:
Please excuse the spelling errors and such. One- I'm using a KB with Swiss layout. Two- I don't have a spell checker. Three- I have very little time to write this stuff.
Here is the next batch of Photos -
Take Care everyone group-hug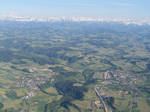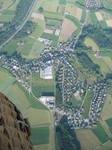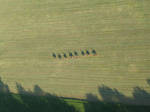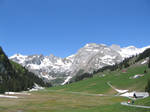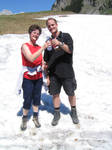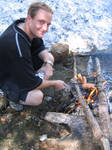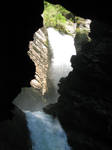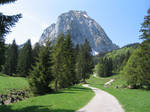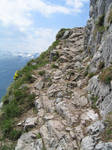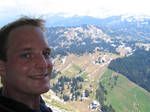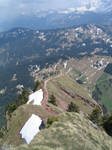 ++++++++++++++++++++++++++++++++++
Previous Journal Entries

The Stage is Set on Apr 16, 2004

Just a little notice on Apr 30, 2004

Travel Update 01 - Singapore/Switzerland on May 7, 2004

Travel Update 02 - Switzerland on May 11, 2004

Travel Update 03 - Switzerland on May 18, 2004
++++++++++++++++++++++++++++++++++
General Information
Greetings all,
As some of you may know, I have left on a little trip. This trip will last between 3 and 12 months, depending on the work I might be able to get my hands on in Europe.
What does this mean for deviantart and me
My plan at the moment is to visit DA on a regular basis for the first couple of months while I am still in Switzerland. After that I am likely only check in once every week or two.
The aim is to upload a photo from every city or place I visit as well as 'perhaps' update my Journal- hopefully on a regular basis as stated above.
Sadly, during my travels, I am unlikely to have enough time to actually comment on other peoples work... though I will answer comments and questions that some of you MAY have.
Take Care everyone

aussiepoida
The Mini Gallery of ME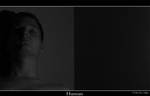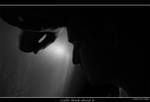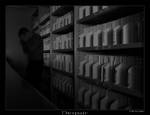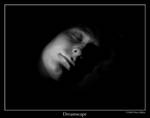 Full View Please