Hello Everyone,
Its been a bit of a crazy week. I've only had one day of 'nothing', but that is not a bad thing

I've gone on a number of little excursions, including a trip to the Säntis (a mountain) and a couple of trips to Zürich (I love that City

).
One of Heinz's (my generous host and Husband of my Godmother) friend owns a Hot-air baloon, and Heinz and I formed part of the Ground-Crew Yesterday. In other words, he had to set up the baloon, which was a lot of fun, get it off the ground and then chase it in the car to help during the landing. It stayed in the air for 2 hours.
I've been doing a lot of walking and hiking, but I've still put on 1kg

My relatives are feeding me all sorts of delicious foods that I cant resist

I always forget to wirte about the most exciting things, but you get that.
Here is the next batch of Photos. There are a lot of things I want to show you, so I appologise for uploading so many at once.
Take Care everyone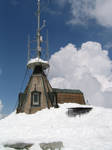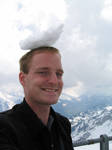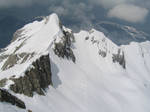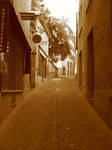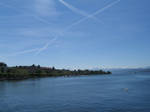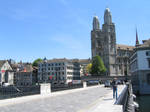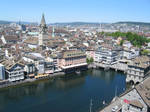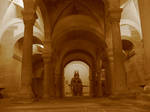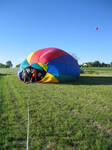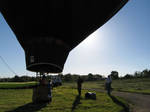 ++++++++++++++++++++++++++++++++++
Previous Journal Entries

The Stage is Set on Apr 16, 2004

Just a little notice on Apr 30, 2004

Travel Update 01 - Singapore/Switzerland on May 7, 2004

Travel Update 02 - Switzerland on May 11, 2004
++++++++++++++++++++++++++++++++++
General Information
Greetings all,
As some of you may know, I have left on a little trip. This trip will last between 3 and 12 months, depending on the work I might be able to get my hands on in Europe.
What does this mean for deviantart and me
My plan at the moment is to visit DA on a regular basis for the first couple of months while I am still in Switzerland. After that I am likely only check in once every week or two.
The aim is to upload a photo from every city or place I visit as well as 'perhaps' update my Journal- hopefully on a regular basis as stated above.
Sadly, during my travels, I am unlikely to have enough time to actually comment on other peoples work... though I will answer comments and questions that some of you MAY have.
Take Care everyone

aussiepoida
The Mini Gallery of Architecture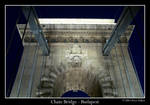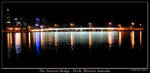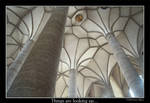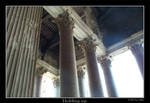 Full View Please