PLEASE NOTE THAT I HAVE COMMENCED MY JOURNEY - I WILL BE UNABLE TO COMMENT ON YOUR DEVIATIONS, FOR WHICH I APPOLOGISE. I WILL STILL TRY TO LOOK AT AS MANY AS POSIBLE THOUGH.

BE GOOD EVERYONE

AUSSIEPOIDA
~~~~~~~~~~~~~~~~~~~~~~~~~~~~~~~~~~~~~~~~~~~~~~~~~
General Information
Greetings all,
As some of you may know, I am leaving for a little trip at the end of this week. This trip will last between 3 and 12 months, depending on the work I might be able to get my hands on in Europe.
What does this mean for deviantart and me
My plan at the moment is to visit DA on a regular basis for the first couple of months while I am still in Switzerland. After that I am likely only check in once every week or two.
The aim is to upload a photo from every city or place I visit as well as 'perhaps' update my Journal- hopefully on a regular basis as stated above.
Sadly, during my travels, I am unlikely to have enough time to actually comment on other peoples work... though I will answer comments and questions that some of you MAY have.
~~~~~~~~~
On another note (though the topic is the same I guess)
I now have over 2gb of Compact flash storage and 4 Replacement batteries

That should be enough to keep me going for 5 or 6 days at a stretch... at least I hope so

Take Care everyone...

The Gallery of Sadness
Everyone has photos in their galleries that they particularly like, but are generally overlooked by fellow deviants - These are the ones in my gallery that I quietly wish got a little more attention

If you have a spare moment (and you haven't looked at them already) please have a look at them -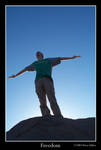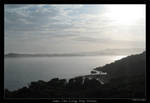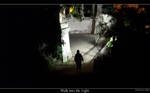 Full View Please