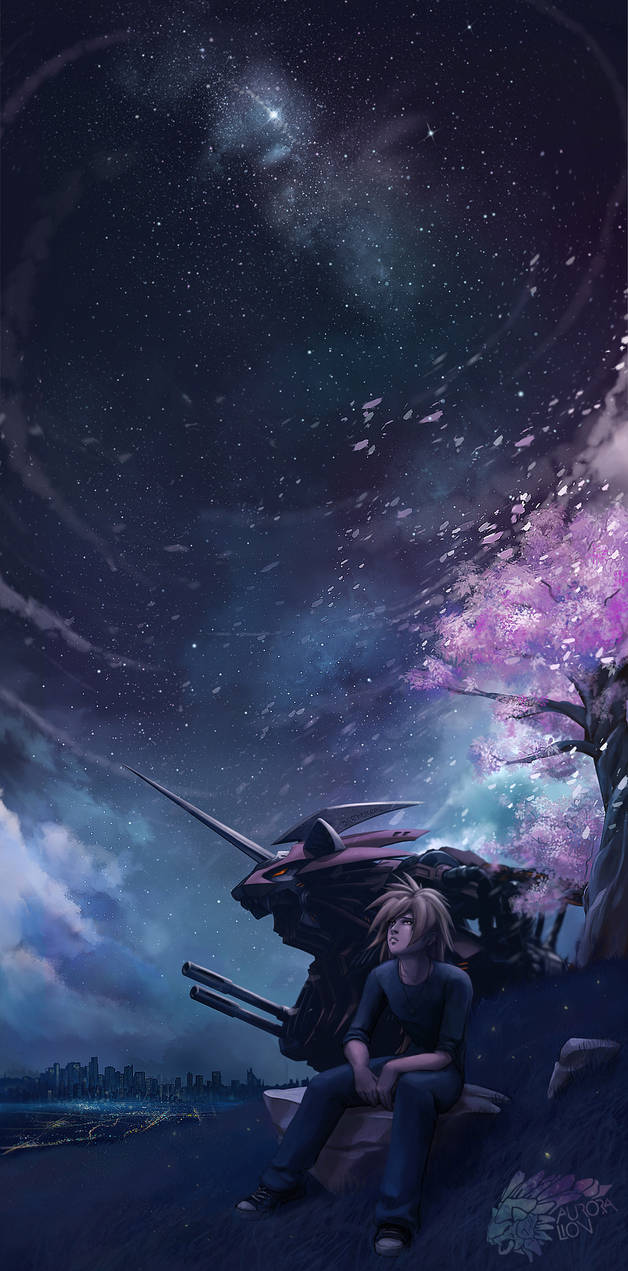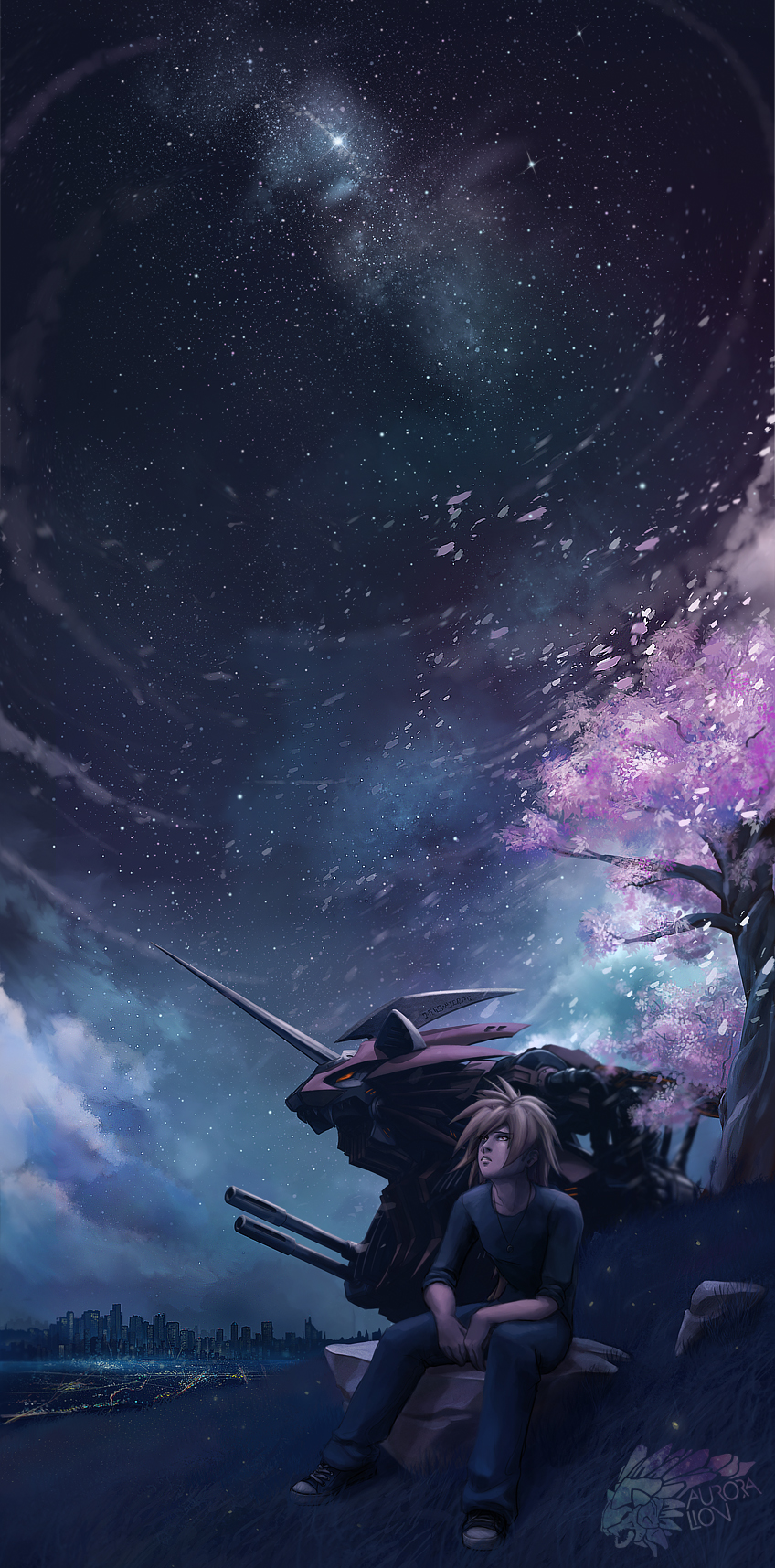 Watch
Inspired by:
CMA - Caught In Our Thoughts
More Wolff art~ If there's any character I feel really bad for, it's Wolff. Like he deserves way more love for all he has been through. Just want to give him a hug ;A; I figured (besides his expression) having his Energy Liger in the background gives a good indication of the time period.
[SPOILERS AHEAD]
So I crammed in a lot here, but basically it comes down to Wolff kinda taking a quiet moment to reflect on all that has happened and thinking about what he should do in the future, how should rule, etc. This came to mind when I was thinking about how Prozen was worried about Wolff's naive nature in ruling. Cherry Blossoms represent
the fragility and the beauty of life and is a reminder that life is almost overwhelmingly beautiful but that it is also tragically short, reflecting on the loss of his father and Anna. Pretty standard, but I love cherry blossom colors xD And I have some petals floating up into the stars, kinda like the souls of the past soaring up to the heaven on possibly farewell wishes on a star.
I also threw in a Neo-Zenebas City, like a reminder of what he needs to defend and what he's fighting for as well as his new Energy Liger that symbolizes the new immense power he now posses, both military and becoming the Emperor. I did make him wear basic clothing as I always got the vibe that, despite his royalty, Wolff was very down to
Earth
Zi and easy going. Not really being one much for the fancy royal life.
Also yeah, gave Energy Liger a freakin neck and then added some armor under the chin per most ligers.
Wow a DD?! Thanks so much! ;A; I'm very grateful!
Daily Deviation
Given 2015-04-15