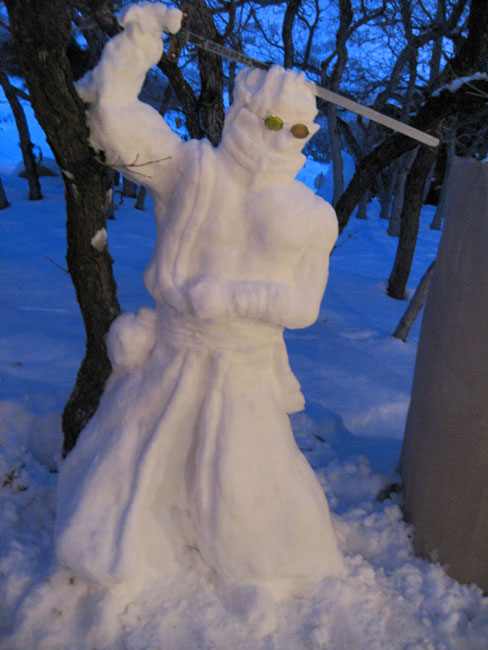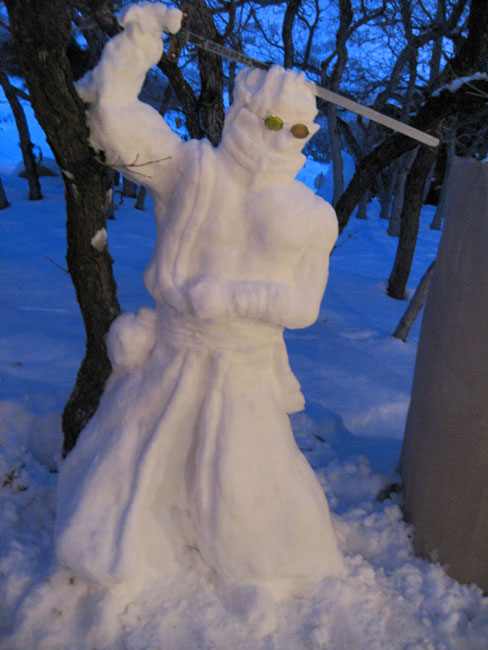 Watch
Sir Auron, the badass guardian of Final Fantasy X.
I did this last December after the Snowcobo
[link]
. I can't believe I never got around to posting it here!
I'm proud of this. It was a little over life-size-- I had to stand on tiptoe to reach his right hand.
The sword is a wooden hilt + metal yardstick covered with metal tape that my Mom made for me as part of a Hallowe'en costume when I was a kid. Not very Auron-like, but it was handy.