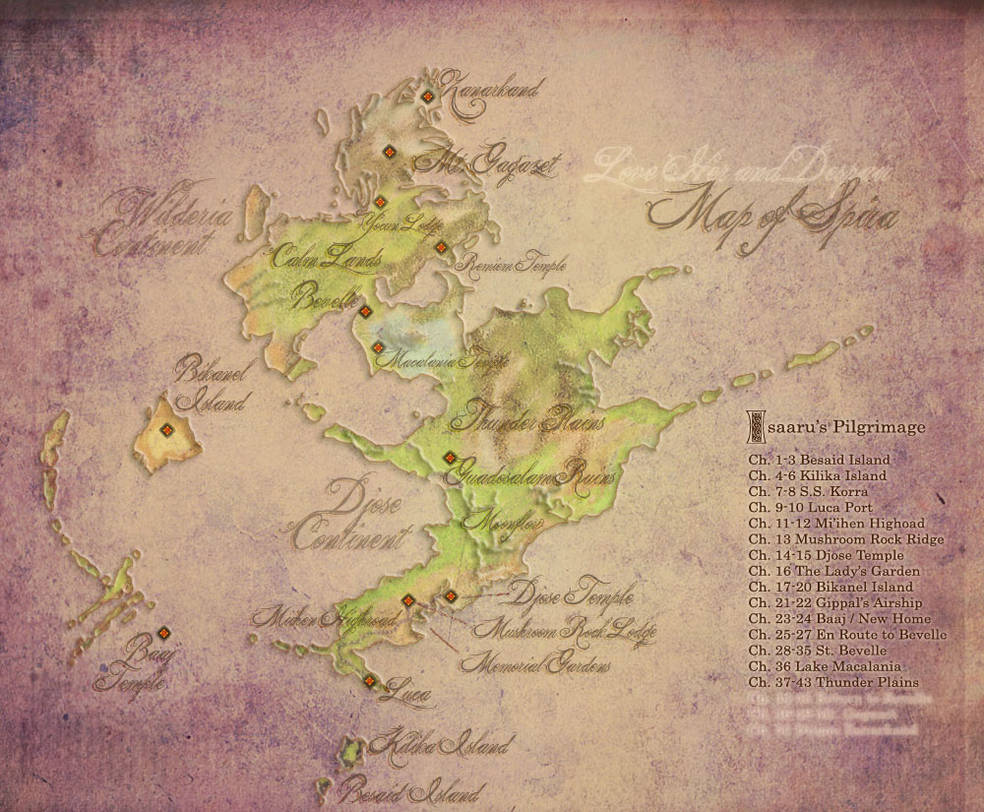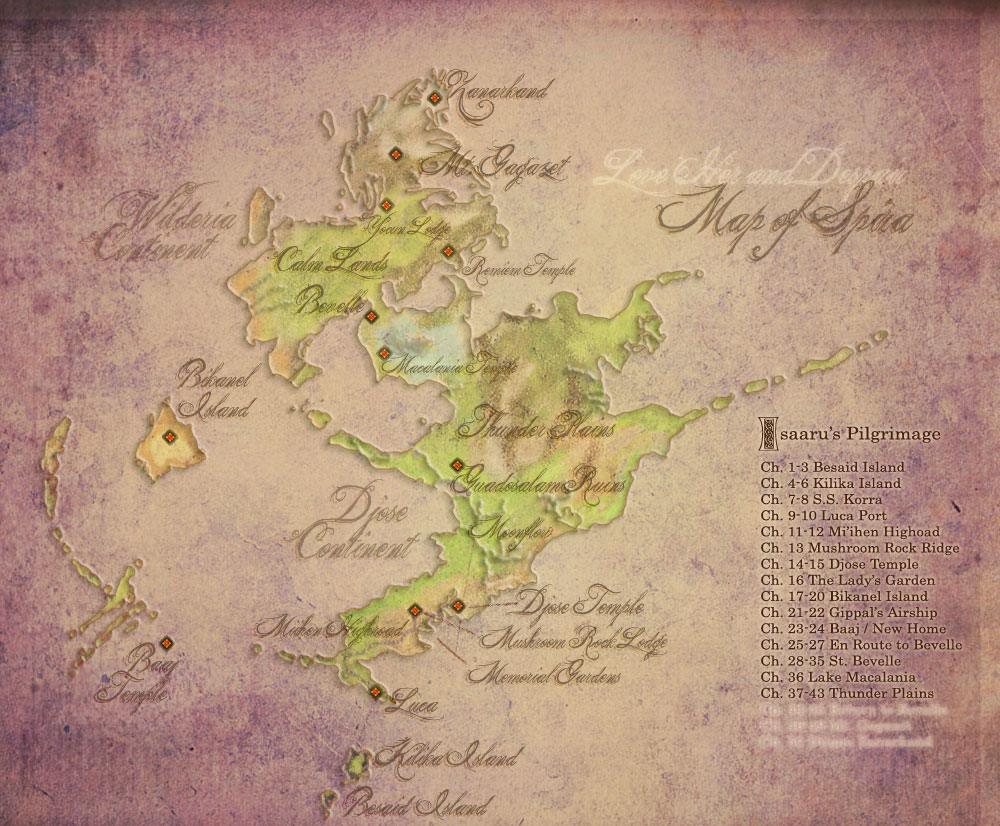 Watch
Map for my
Final Fantasy X fanfiction saga
.
Love Her and Despair
is a dark AU sequel to Final Fantasy X answering the question: "What would have happened if Yuna had chosen the Final Summoning?" The story has been nominated for Best AU, Best Action/Adventure by the 2009 Genesis Awards.
Most places on my map are from canon, including "
Wilderia Continent
" and "
Djose Continent
" (thanks to
this page
for deciphering the Spiran glyphs on the game-map).
These are not from canon:
"
Yocun Lodge
" - My name for the Crusader camp in the gorge by the Calm Lands, now led by Captain Maroda.
"
Mushroom Rock Lodge
" - A new Crusader lodge built on the ruins of Operation Mi'ihen, commanded by Captain Luzzu.
"
Memorial Gardens
" - Monument to fallen Crusaders lost in that operation.
"
New Home
" - The Al Bhed have rebuilt around the ruins of Baaj Temple.
RESOURCES CREDIT:
this paper texture
by ~Insan-stock; another paper texture by Bruno's Honeypot (defunct graphics website)

I now need to read this fanfic!
Reply

Amazing Map, I am going to read your fic Lover Her and Despair when I get home!

Reply

wow,and who did Yuna use as her Fayth?
Reply