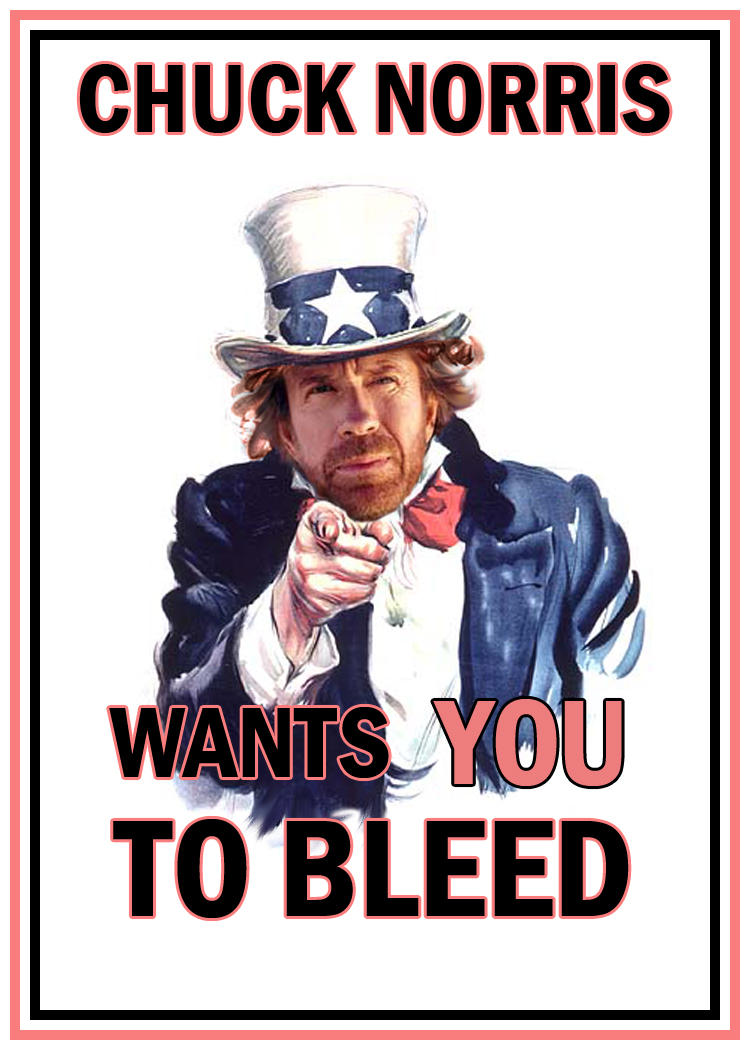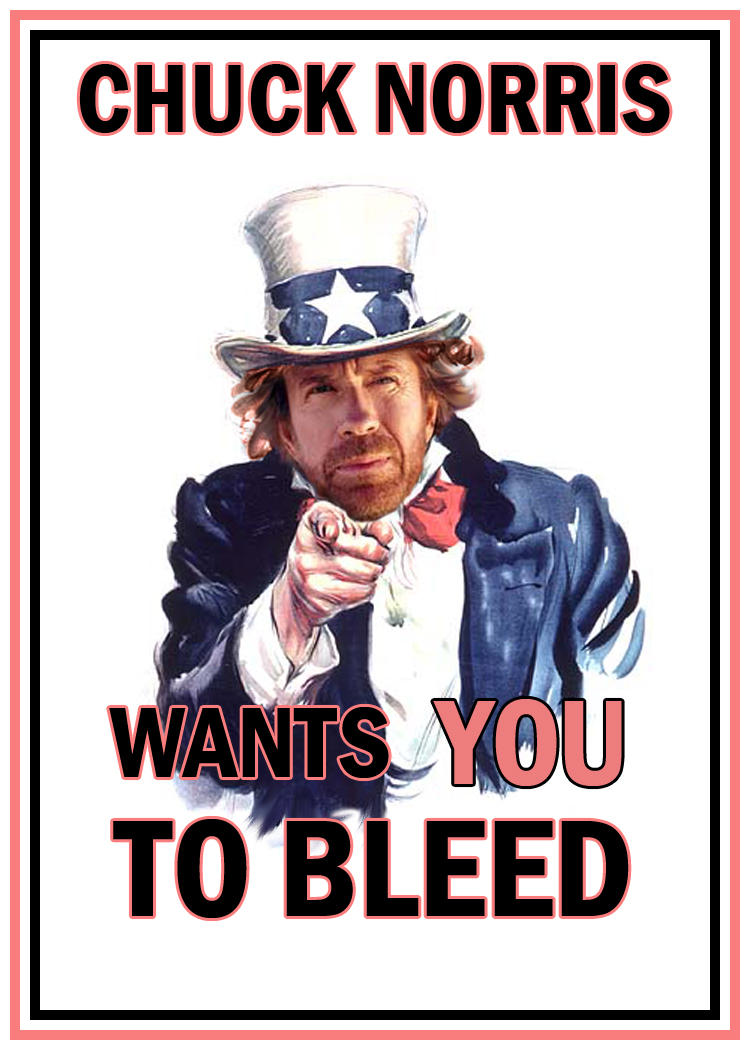 Watch
Because to Chuck, other people bleeding is patriotic.
---
This was done partly as a school project, partly because I wanted to.

edited 5/4/09
I'd like to say that its better now, but you can't get any better than Chuck. He's like his own adjective; good, better, best, Chuck.
---
Original pic by James Montgomery Flagg.
Editing by me.
Chuck Norris by his almighty self.