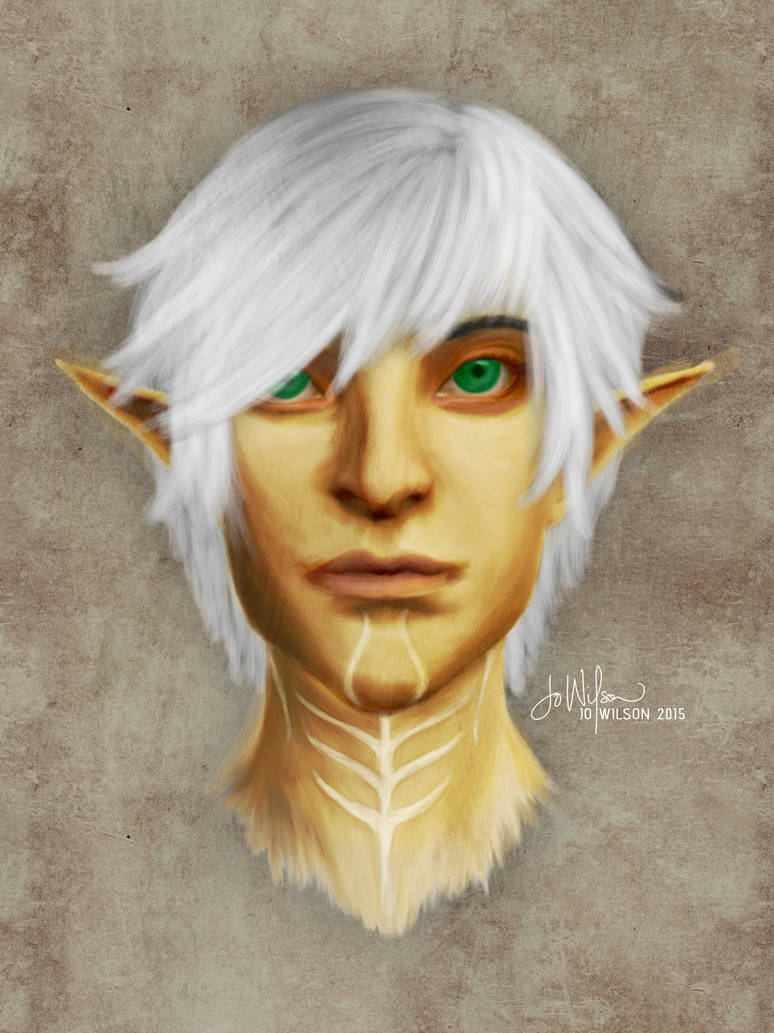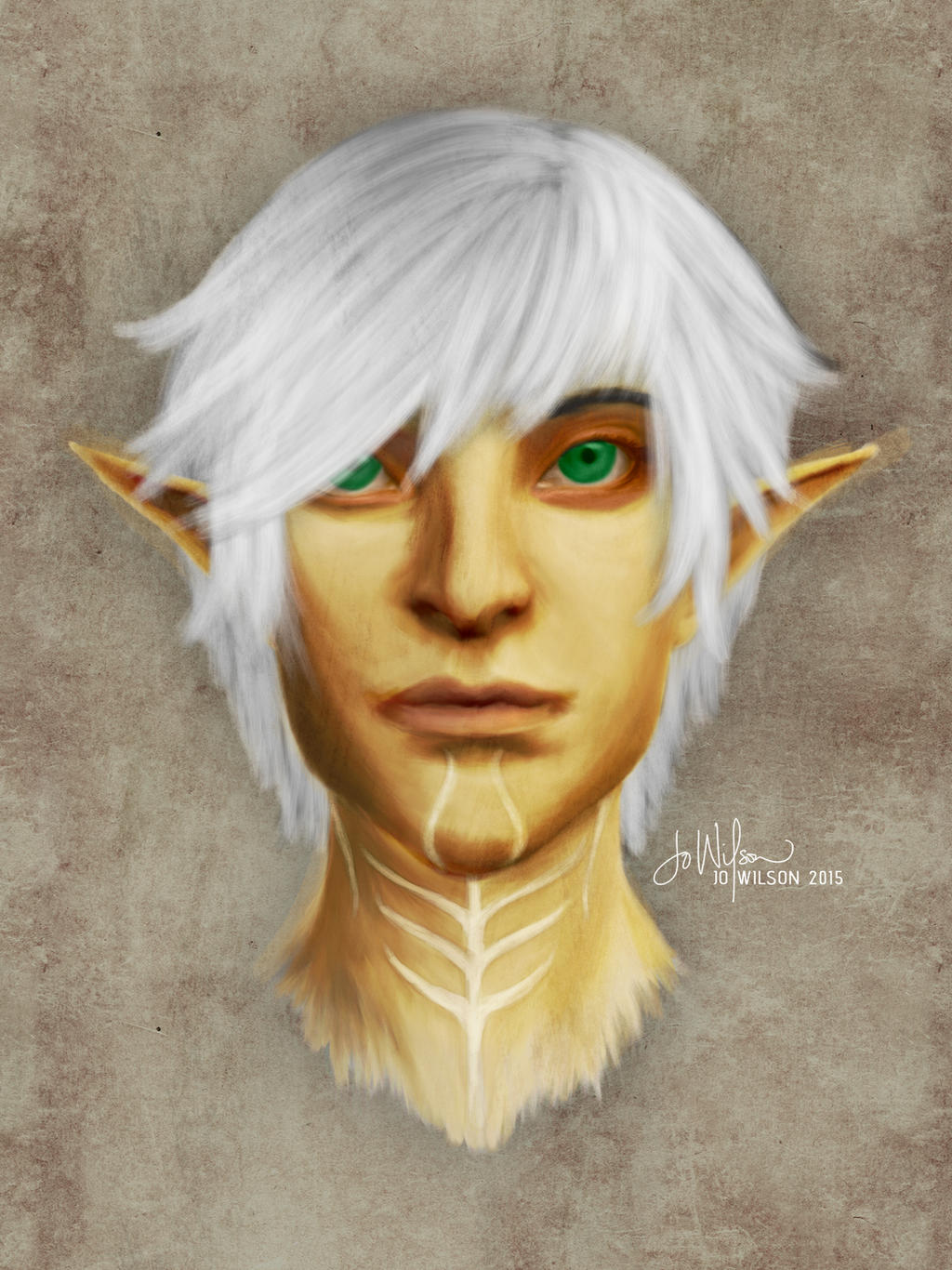 Watch
Fenris. <3

As much as I love Dragon Age: Inquisition, I'm still really hung up over DA2. A large majority of the blame belongs with this elf... so I decided to paint him!

It's been a while since I've done anything from DA2, so the style is totally different compared to some of my older stuff. I wanted to make him look as realistic (and non-game-cartoony) as I could, but he looks so much younger than I originally intended for him to look... so, I don't know if I can count this as a success. His eyes aren't quite right... the shape doesn't look right. But other than that, I'm very pleased with this portrait. xD

UPDATE:

I later decided to do similarly-styles portraits for my two Hawkes which have romanced Fenris:




And, for those of you who might want them, here are some very high-res desktop-backgroundables for you to download if you'd like them:




Fenris and
Dragon Age II
are property of BioWare and EA.
Painted with Adobe Photoshop CC 2014 and Wacom Intous Pen and Tablet.