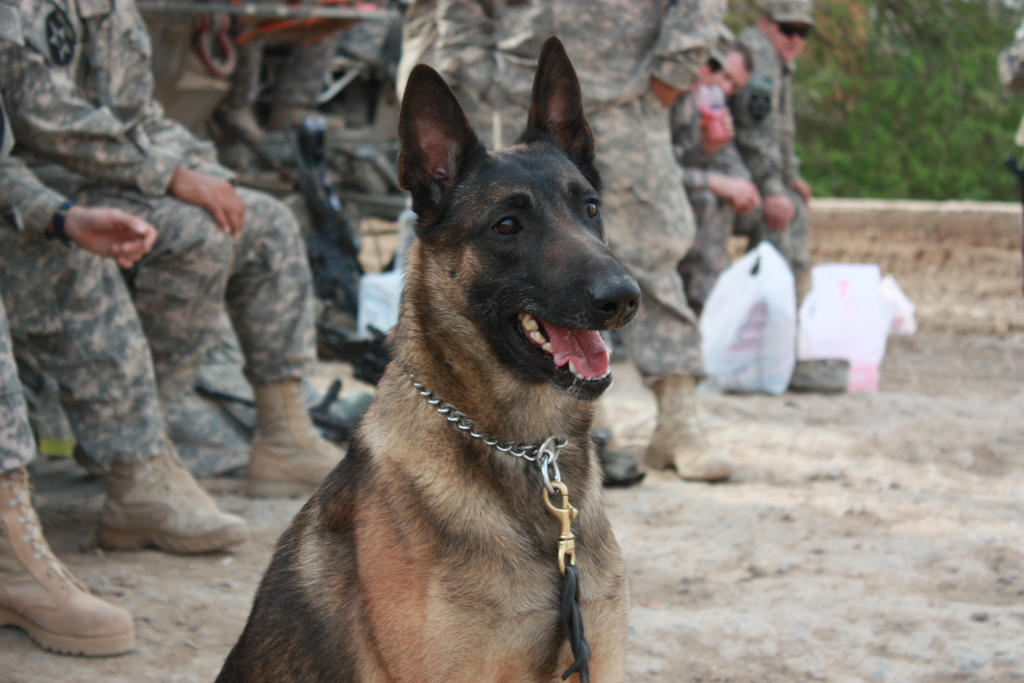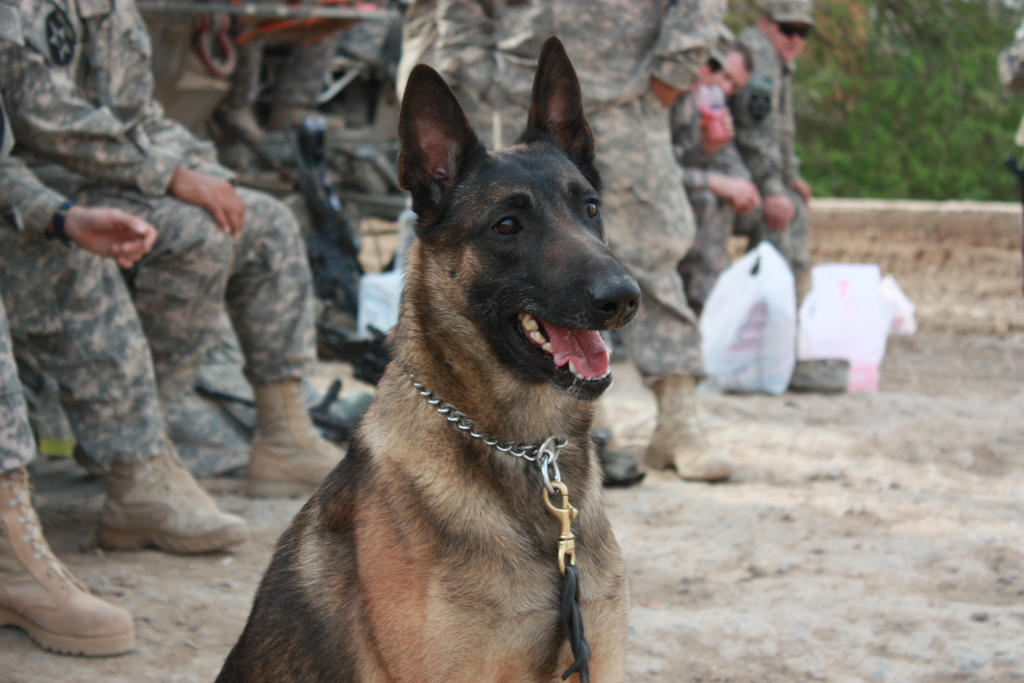 Watch
I have here a photograph of one of the US Army's working dogs. I've got a picture of him with his handler, but I forgot to ask the PFC if I could post a picture of him. Its too bad, because it was a good one, with the dog on his sholders.

Out of the 6 pictures I took, only two came out because the dog was so excited to be around so many people. My platoon had been tasked with transporting the dog team in addition to several other people, and I got a chance to talk to the dog's handler, and see them work together a little.

I've worked with dog teams before, but never really had any idle time with one. Most of these teams work in several languages, such as Dutch and German, as well as English. This photo was taken when the handler gave his dog a command. The dog sat down and held still until I had taken it.

I have to say I was impressed. The dog was excited, but still listend intently to his handler. Not to mention he put up with being crammed in a moving Stryker with a bunch of strangers, and driven around.

Much respect to you dog teams out there. I think what you do is really cool.