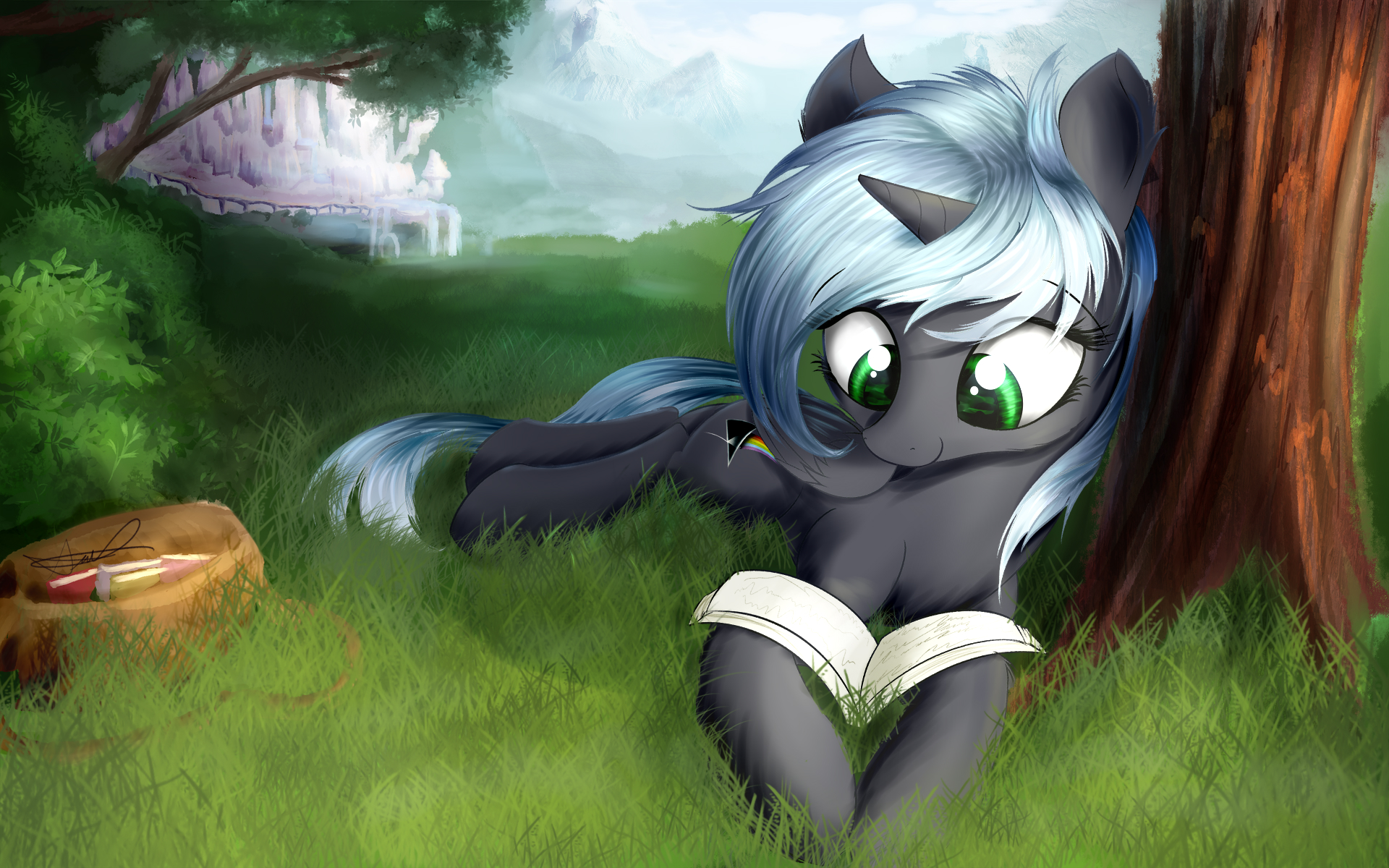 Watch
Ah, nothing quite like taking a nice break from the hustle and bustle of the big city to catch up on some reading <3 Wonder what book she's reading?

4k resolutions as well as original PSD files available on my Patreon monthly! Want a commission? Hit me up here!
Or check out my patreon! www.patreon.com/Aurelleah
Be sure to check out my music at www.youtube.com/c/aurelleahoff… !! Catch my remix of Best Friends Until the End Of Time here: www.youtube.com/watch?v=wORAmk…
Where do I even begin! The lighting? The colors? The shadows?

My initial reaction when I saw this work of wonder was a feeling of relaxation, peace, and contentment. It simply radiates from the screen. And I believe there is much more to that effect than the subject of the piece.

The setting emulates a peaceful grove on a sunny day, and your colors and use of shadows reflect this emulation. The detail that is found in your depiction of fauna is very impressive. Many people (myself included) are inclined to instill a sense of order into nature, which is not the nature of nature, so to speak. Your skill in randomizing the natural settings so as to portray an un-tampered grove is impressive. Lesser artists may have skipped over drawing and shading every blade of grass, but this is not the case here. And as one moves away from the foreground, the grass (and scenery in general) blur together, suggesting that the background and setting, while important in setting the mood, are not the main focus of the rendering. I was at first dissapointed that the castle in the background was lacking in focus and detail, until I reflected on the aforementioned visual tool to bring the viewer back to the subject: Quantum Flash.

Ponies are exceedingly difficult to draw/paint/render. Even Leanardo Da Vinci struggled with drawing equines.

So to say that you are skilled in the practice of drawing a pony, especially in such a pose, is a significant statement. Your proportions seem to be accurate, and your use of the small details (the small bits of stray fur on the ears for example) simply add to the realistic feel. I am most impressed with two details: the mane and the eyes. The amount of detail in both these elements is astounding. The variations in the mane color and each visible strand and lock brings depth to it.

It is difficult to describe what is so captivating about the eyes. I stared and studied them for near five minutes. There is some sort of innocent wonder and depth in those eyes. I can only imagine what she is reading that would captivate them.

To say that I love this piece is an understatement. I did not respond immediately to your critique request so as to best study the image and give proper feedback without simply showering you with praise. I understand that a critique request is posted because the artist desires to improve.

That being said....

There are two things I might point out that may help you on your journey.
First, the book. The book she is reading seems to be rendered in a style that does not match the rest of the scene. Perhaps too much a cartoon quality to it.

Second, evidence of the elements. As this is a scene that takes place in nature, there are a few things that could be included to make it even more realistic. A stray leaf, small dew drops, an insect. Small things like that. This is not to say that you did a bad job with the scene, please don't misinterpret that. Those are just some things that could be done to improve it.

As has been previously stated, I love this piece, and I really love your style. I hope this critique has been helpful. Thank you for your hard work in enriching mine and others lives.

-dM
The Artist thought this was FAIR
7 out of 7 deviants thought this was fair.