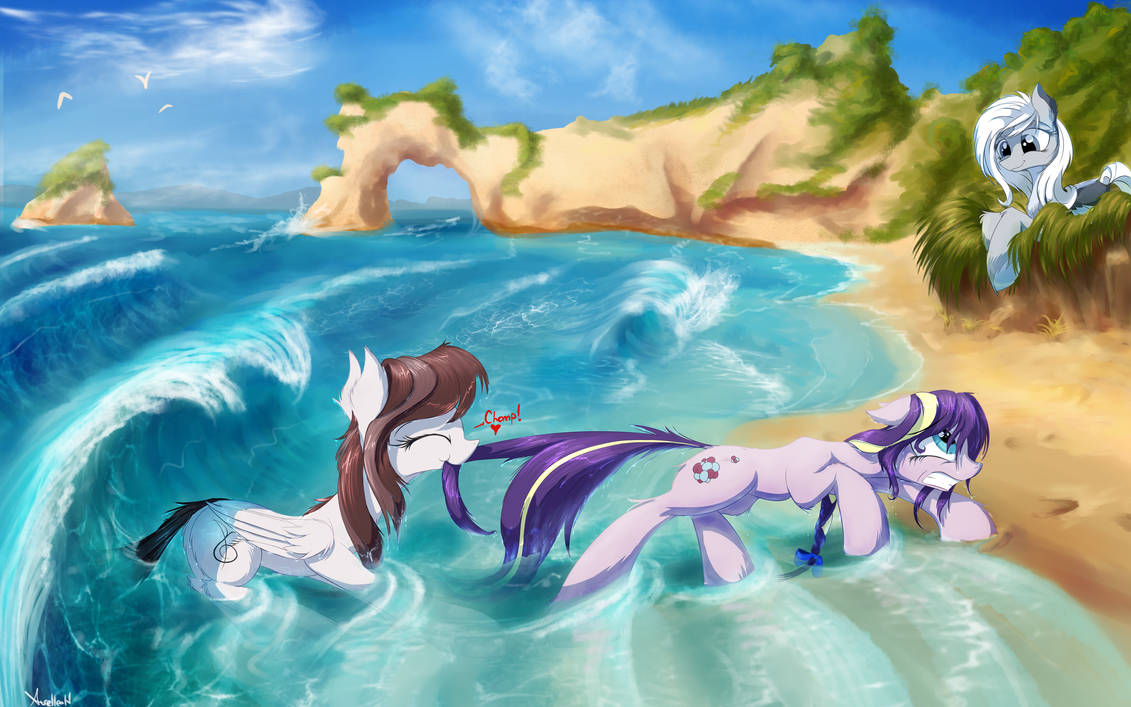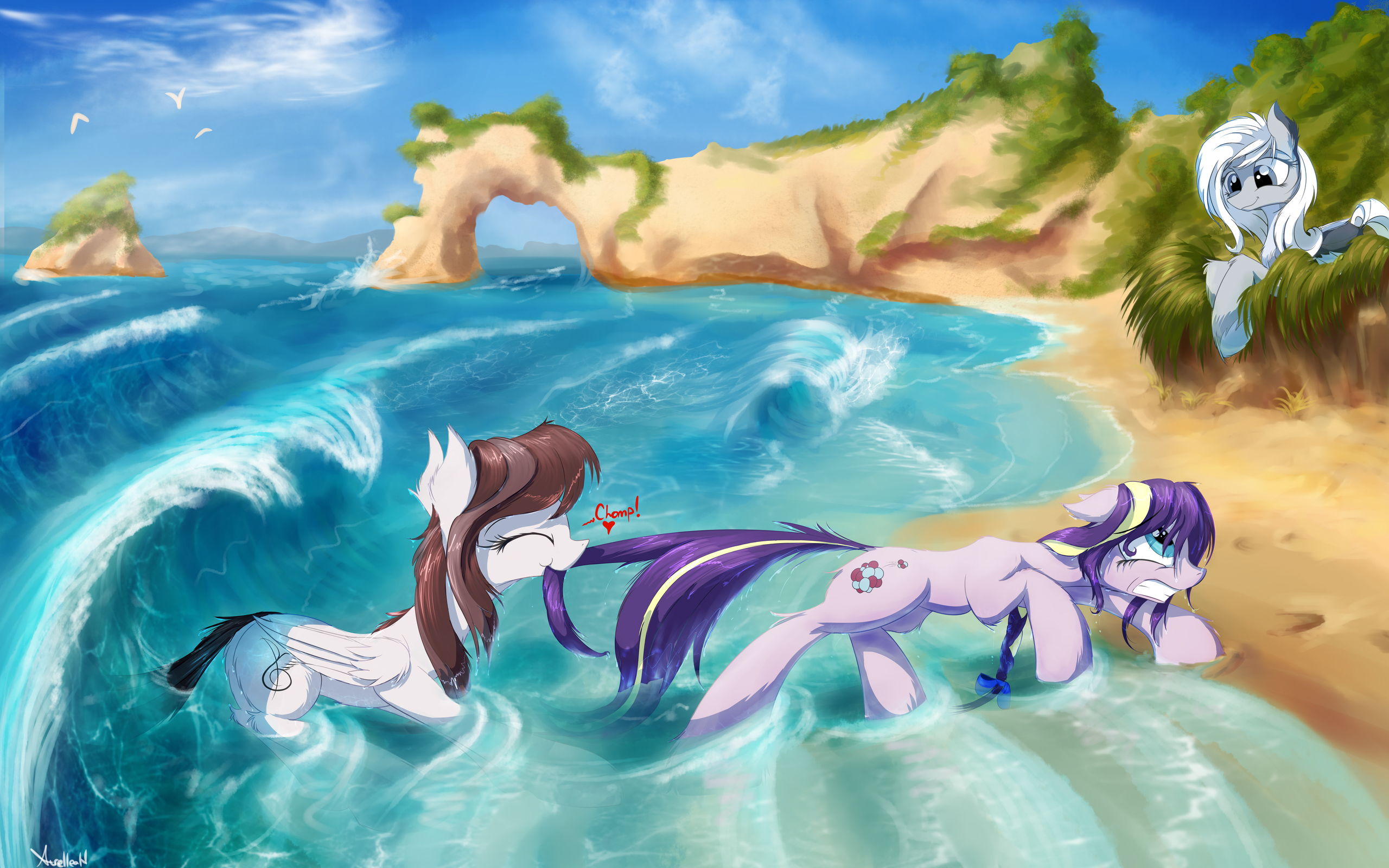 Watch
Patreon reward for Azure Serenity, the purple one. She's afraid of water and mischievous Aurry's trying to pull her back in. Rozelle is older than both of them, making sure they stay safe <3

Monochrome version


Be sure to check out my latest song, Wings of Moonlight!! www.youtube.com/watch?v=DGwRm5…
Everything I do is made possible by Chandler/Azure Serenity on Patreon, and by my other patrons whose support make my learning and experimenting possible!! Wanna help too? Check out my patreon here <3
www.patreon.com/Aurelleah
This is the most beautiful art piece ever!It has so much detail and it bled together all so well..!Its also kinda funny~I would love to have made such artwork.The water is so detailed so are the ponies.If I were you having art like this would make you the most popular pony artist EVER!!!(I wish I had your hands.)Being this talented is such a gift.I love all your art..which is more beautiful than anything I could make.I still use bases in my 2 years of drawing pony art..You are the best artist I have ever known.I love you so much!This talent is..wow.
The Artist thought this was FAIR
19 out of 21 deviants thought this was fair.
I dig this. It's not perfect, but it's pleasing to the eye and very unique.

You did a great job with the ponies. The shading is logical and consistent across all of the characters. I especially like how you used shadows to show the ponies' fur and give depth to your OC's wing. The shadow left by the wave leaves a nice effect too. Besides the shading, I like how you drew the wet manes, and your OC's expression is cute. However, I feel like there's some inconsistencies with body proportions. With your OC, I can tell you were trying to account for the left side being further from the viewer than the right side, but I think you overdid the difference a little. Also, I think Azure's hind right leg is longer than it should be.

I like the scenery and the feel you were going for with it. It's not often that you see so much effort put into beach scenery. It makes me think of the Pacific coast of North America, or possibly the shore of a large lake. One thing I could add though is that the shore in the background should be less saturated or blurrier to show distance.

You could work on body proportions a little, but otherwise it's a pretty solid picture. I don't know if the idea for the picture was yours or the commissioner's, but it's nice seeing unique pictures like this. I look forward to seeing your pictures in the future.
The Artist thought this was FAIR
11 out of 12 deviants thought this was fair.