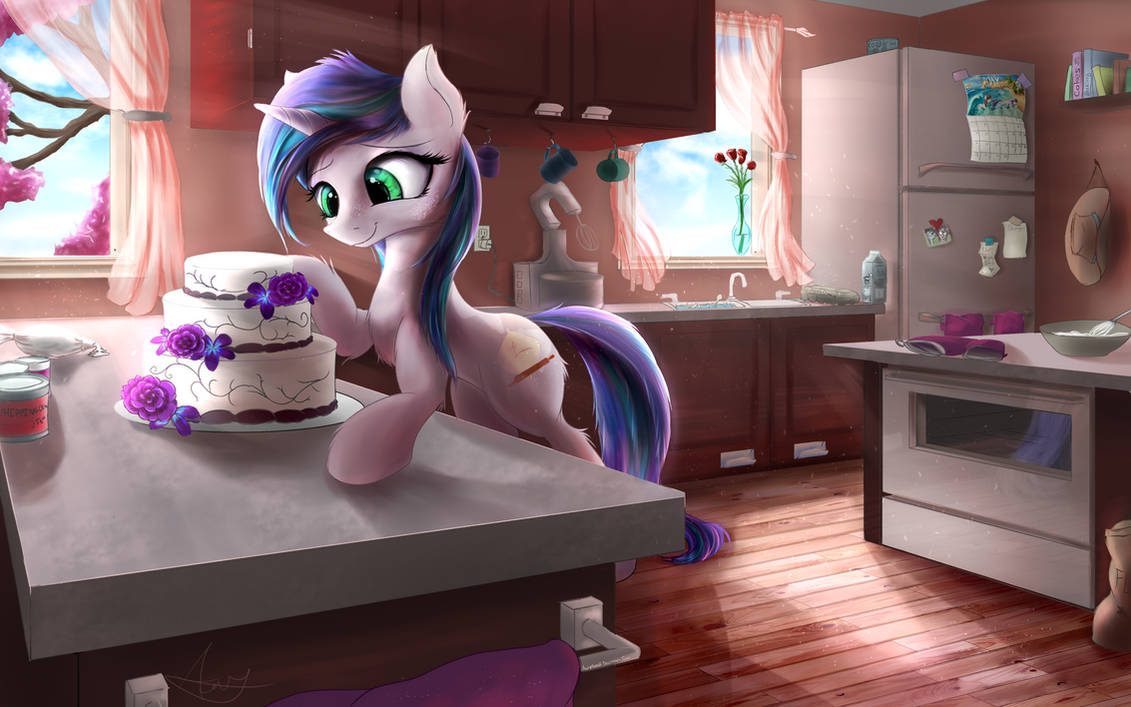 Finally finished this! Commission for Nyool
nyool.deviantart.com/
-- This represents a new advancement in terms of my premium commissions, which often wind up costing more than the listed commission price. Prices may wind up increasing soon for high-background pics like this, cause they just take so long to do the lighting and the shading for them. In other news, I'm working up a draft for a protoype of a new commission that is not background centric that'll be cheaper and faster.
Be sure to check out my latest song, Wings of Moonlight!! www.youtube.com/watch?v=DGwRm5…
Everything I do is made possible by Chandler/Azure Serenity on Patreon, and by my other patrons whose support make my learning and experimenting possible!! Wanna help too? Check out my patreon here <3
www.patreon.com/Aurelleah
I adore this piece. It's very detailed and gentle. What i mostly can critique on is the sun coming through the windows. The sun should look more like rays. Also maybe making her cutie mark pop out from her body a little more would be good. And i noticed something about the mixing bowl on top of the oven. If the cake has been finished making then there wouldn't be that much batter left in the bowl. The tree leaves on the tree out the window look too clumped together to look like big whole pieces. Other than those things which are pretty minor, it looks wonderful.
The Artist thought this was FAIR
10 out of 10 deviants thought this was fair.