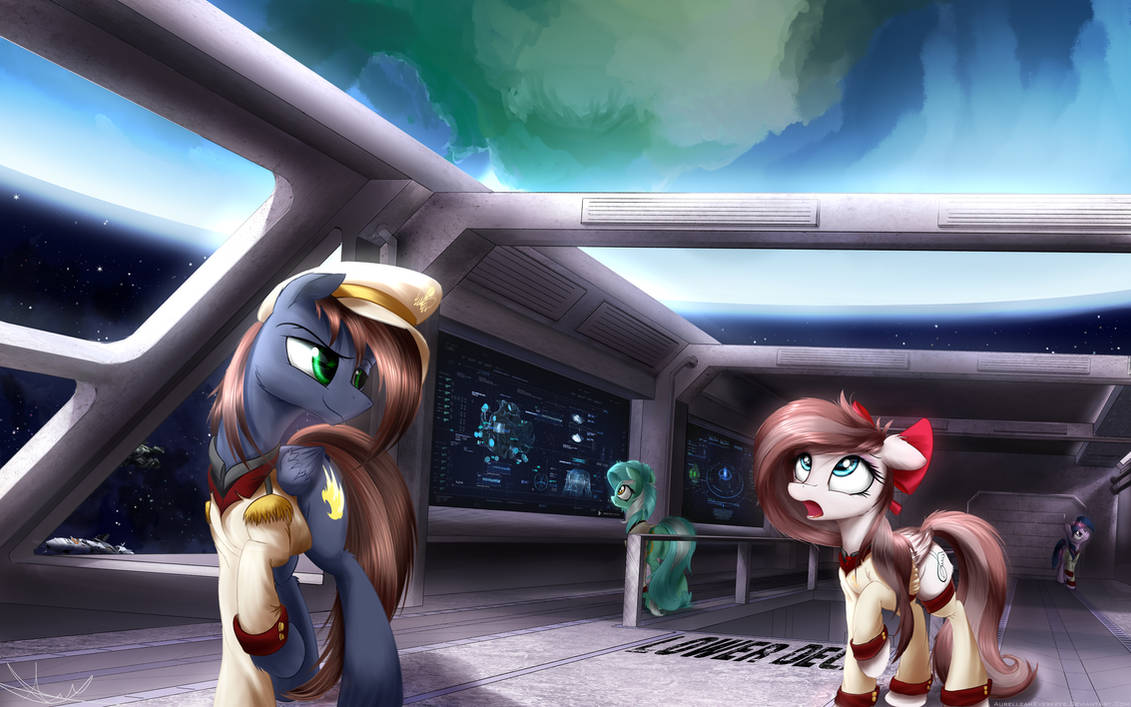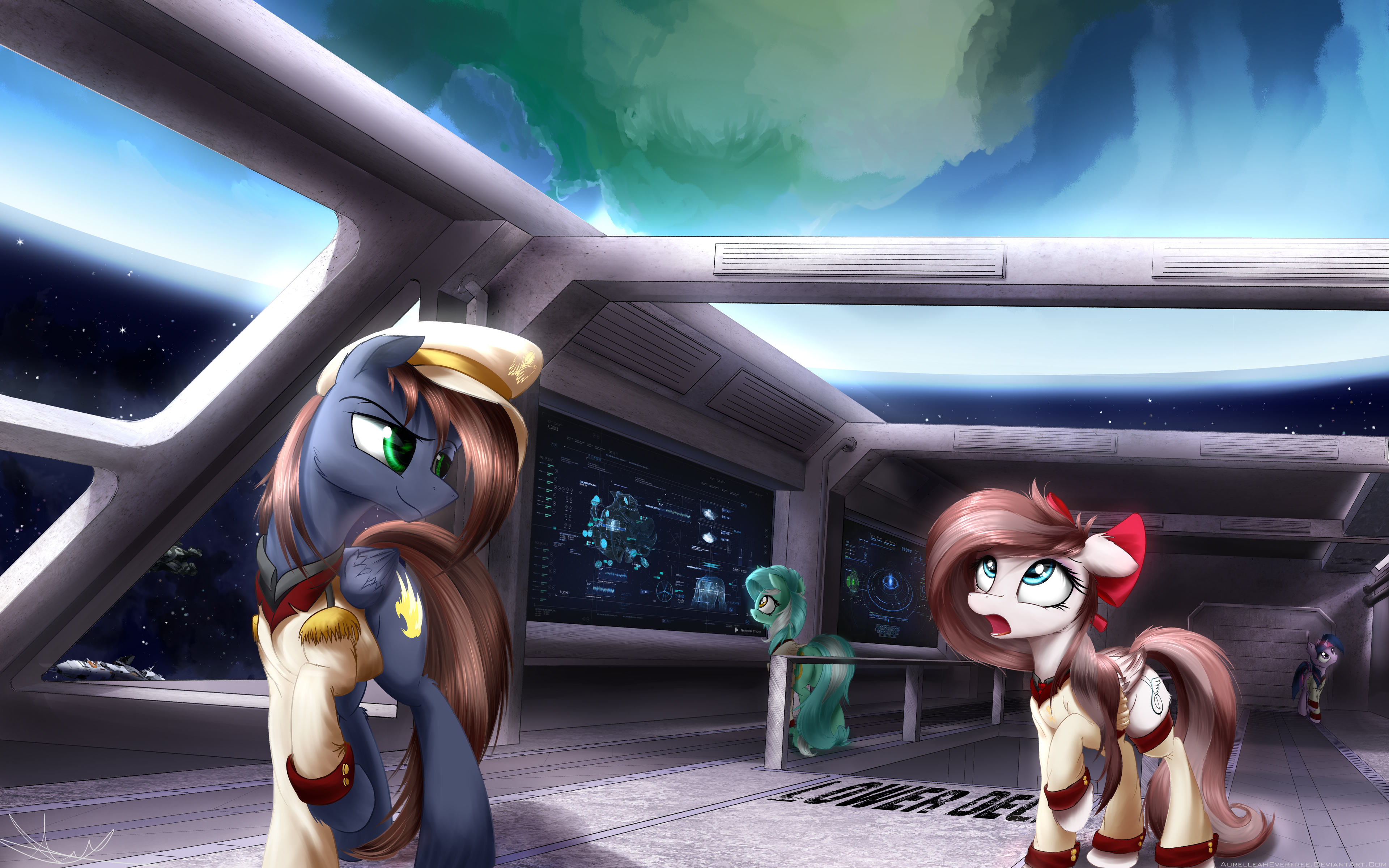 Watch
I imagine
Aurelia Freefeather
's just in awe at seeing her first planet, meanwhile Captain Stormchaser's bemused that the exact same reaction seems to happen every time a new recruit comes along. Aurelia's so pret <3
Time Spent: 37 Hours
Programs used: Paint Tool Sai v2 Beta (All sai, All hardcore.)
This will be a new tier of commission, based on hourly rates (So 300$+ for enthused people). Commission for Stormchaser; Thanks so much for your support!! <3 This one was a fun one. Took way longer than I'd expected though.
16:9 Wallpaper
Super high resolutions as well as original PSD file available on my Patreon! Want a commission? Hit me up here!
Or check out my patreon!
www.patreon.com/Aurelleah
For speedpaints of most of my major commissions, click here!!
www.youtube.com/playlist?list=…
I really love this picture, it is an extremely original idea, I mean, horses in space! The uniforms are also really original, giving off a sort of old timey uniform mixed with modern styles. I also love the detail you out into the background screens and the texture of everything is very nice. The only real problem I have with this is the hair of the pony on the left and how big his nose is. (It may just be your style but,) his hair is kind of awkwardly arching over his face, unlike the pony on the right, who's hair curves very nicely and has a more realistic feel to it. Overall, I love this piece. Great work!
The Artist thought this was FAIR
11 out of 12 deviants thought this was fair.