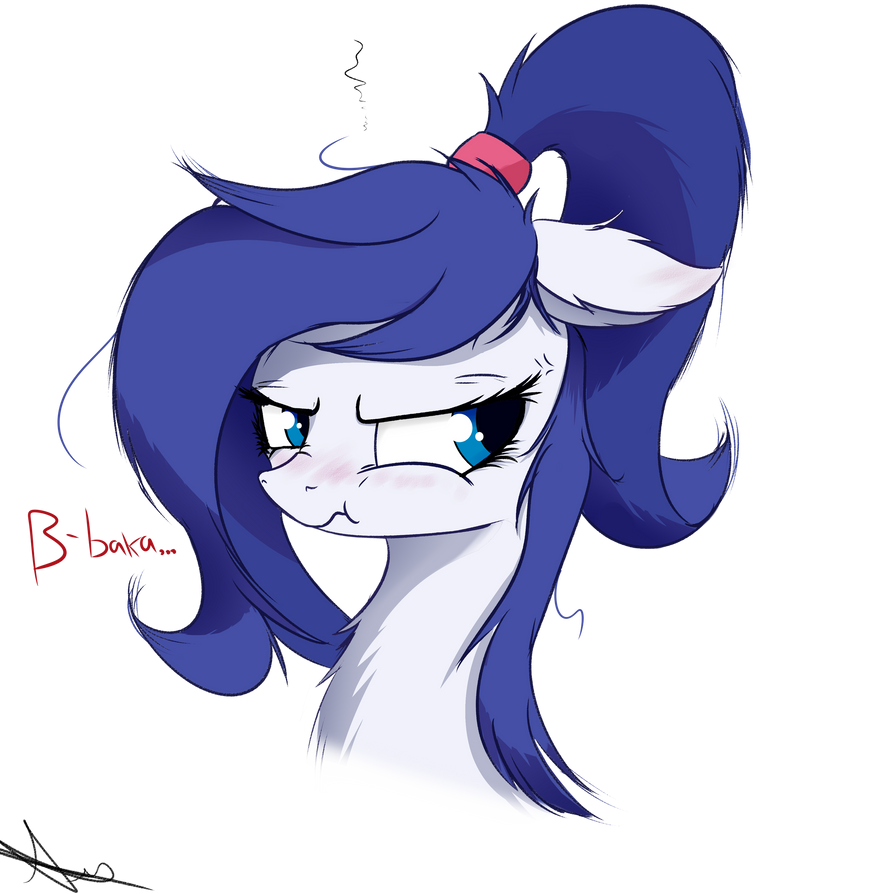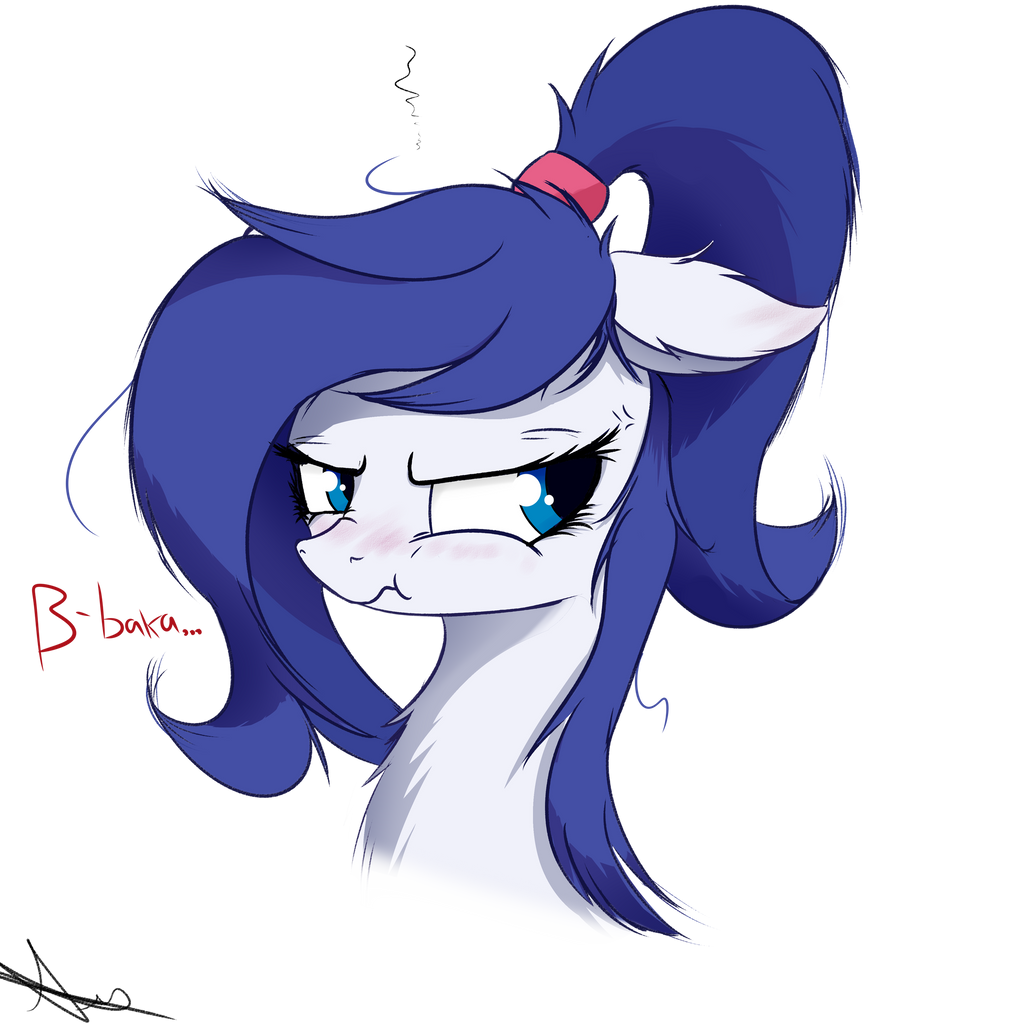 Update: Had forgotten the scrunch somehow, added it in
Working on an expression sheet for Rescue Pony, here's the tsundere version :>
When you finally accept that you're not fooling anyone anymore...

Two concepts, one image: the tsundere of japanese mediums and an OC based on the MLP character concept. While neither are your original ideas, you blend them well enough to give this character a well-presented (and cute) facial expression. Although the character herself may not be yours (It's for someone on Patreon, right?), you've put forth great effort in illustrating a detailed portrayal of her that the owner is sure to love.

Making the fur apparent and the expression even more so, the drawing technique is definitely well-developed. However, the lightly-colored stray strands of hair at the pointy parts and the back of the mane that fall outside the black outline seem somewhat out of place and disconnected from the the mane. Speaking of lightly-colored, the blush on her face is hard to see. It should be a little brighter and more visible so the everyone in the audience can see the facial expression more easily and tell that she's showing some affection rather than simply irritation.

Other than that, it's a well-made piece of art that I'm sure your supporter will love. It's undoubtedly a fine addition to your expression sheet in progress. I can't believe you have to make 25 faces.
The Artist thought this was FAIR
9 out of 10 deviants thought this was fair.