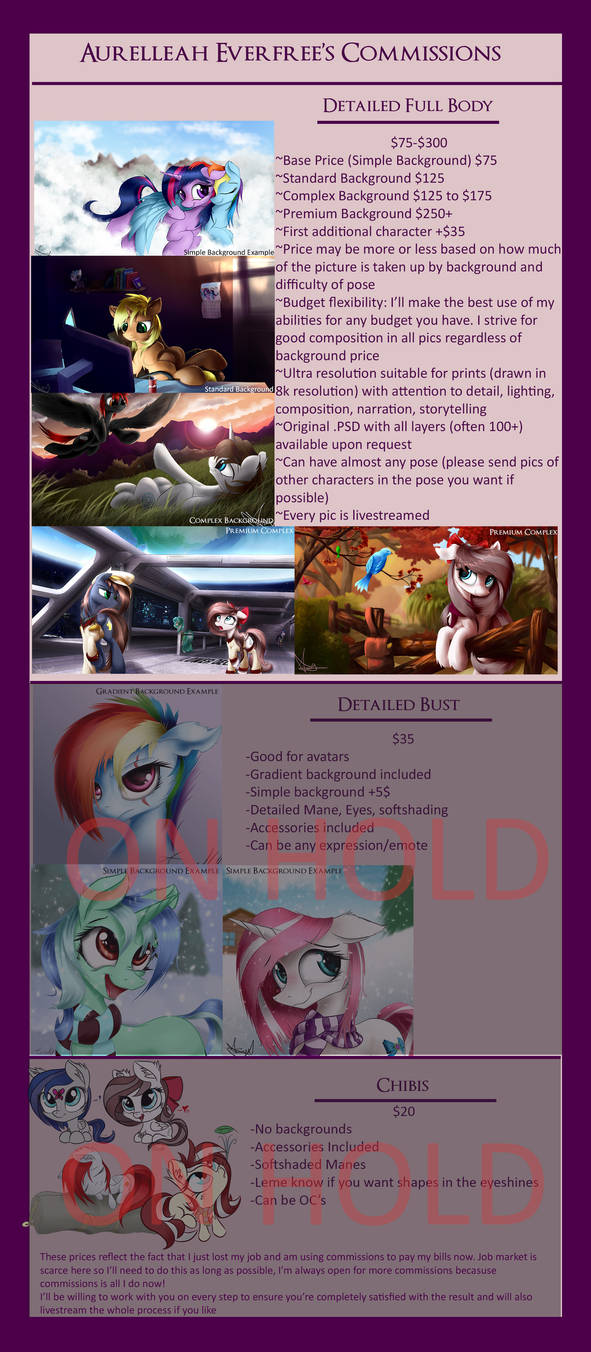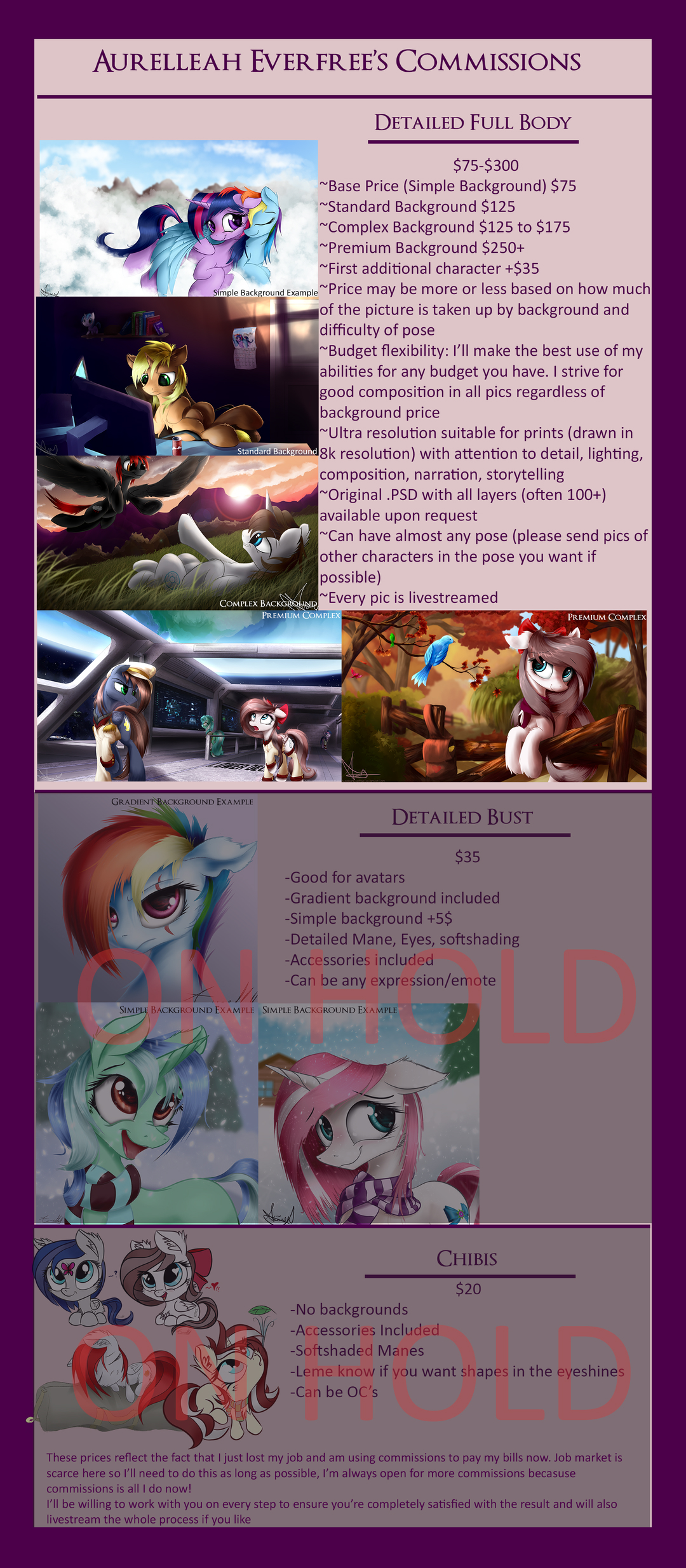 Watch
UPDATE Jan 16th 2018
First off
I wanna apologize for how long it's taken for me to get through my commlist. A lot of you people were waiting a long time for comms and Ive been so tied with trying to get music done and get a job that I havnt been able to do much. But on the bright side I just got work! My time is gonna be trimmed down quite a bit going forward. Im not 100% sure if im gonna be scrapping the current list, but with the new job ill probably be making enough not to have to worry about doing commissions honestly.
I'll be honest, I dont like drawing OC's much. Theyre not very interesting to me; I'm happy i could help some people bring theirs to life, but it's just not enjoyable to me. Its part of why ive put off doing them for so long and bumped canon chars forward. I've decided to place all OC commissions into a reserve list; there's a very real chance I wont be able to do them until I get laid off (which is possible/likely) -- Please let me know if you'd like me to remove you from the list (Part of why I dont charge upfront for pics: That way no one feels used/abused when the time comes if I need to bail out)
I'll be taking fewer comms even with canon chars, but prices won't change I dont think. At least for now. There's low enough traffic for now that i dont think I'll need to artifically restrict/close my comms before i can get these done.
Feel free to ask questions if you have them about how things are gonna go!
-----
FOR ART COMMISSIONS:
All prices in USD Currency
Please send me emails to AurelleahEverfree@gmail.com with the template, PLEASE PUT YOUR DeviantArt NAME IN THE TITLE.
TEMPLATE
Deviantart Profile Link:
Type of picture wanted:
(Basically, what's your budget)
Describe the pose and setting you want:
Reference pics: (please include at minimum the characters you want, for color-picking and anatomy purposes. Pose ref's and background ref's appreciated but not required)
Notes:
Detailed Full Body: (Canon Characters and Patreon Requests)
Waffles (Nurse Redheart Daki) (paid)
Azure Serenity (sweets sunrise w/socks no bg) (patron paid)
Iacet/wolfie/snow - Standard+1 char (Twi+Tempest)
Bordy - Headshot
Genzaroff82 - Standard

-----


Reserve Lise: (OC's) [In Reserve: These commission slots are long term reserve slots and low priority. I won't be accepting further OC's at this time)
Rescue Pony (Patron) (Sketch) - Complex+ 1 Additional Character

SunDaw - Standard + 1 Additional Character

Theedgypegasus - Standard+ 1 additional character

Kyauru - Standard (from discord)

Bloody Shy - Simple(RA from LiS)