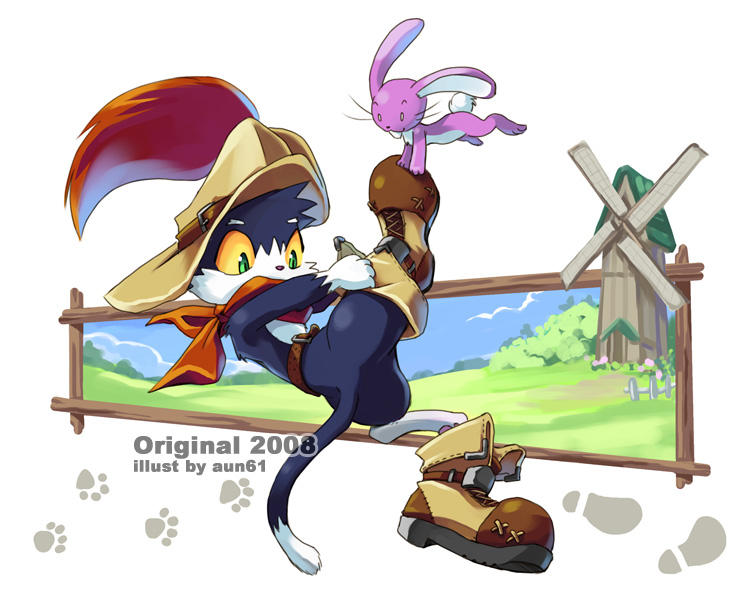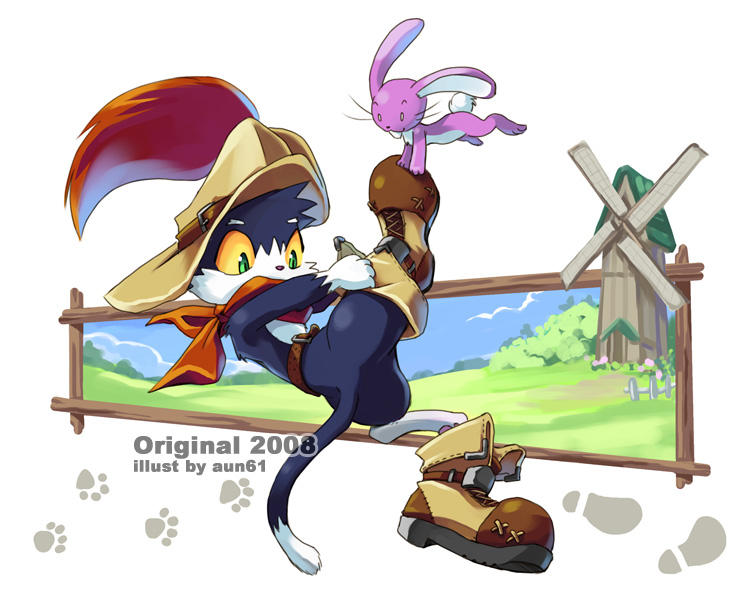 Watch
The revision of
[link]
I have created this Puss in Boots for college project of interactive multimedia story book since I was studying.
I must say I did it before Dreamworks' Shrek II was in theater.
In my version, I name him Purralt, after Charles Perrault, the author.
And he caught a rabbit to pleased the king and the princess,
It became his sidekick later.