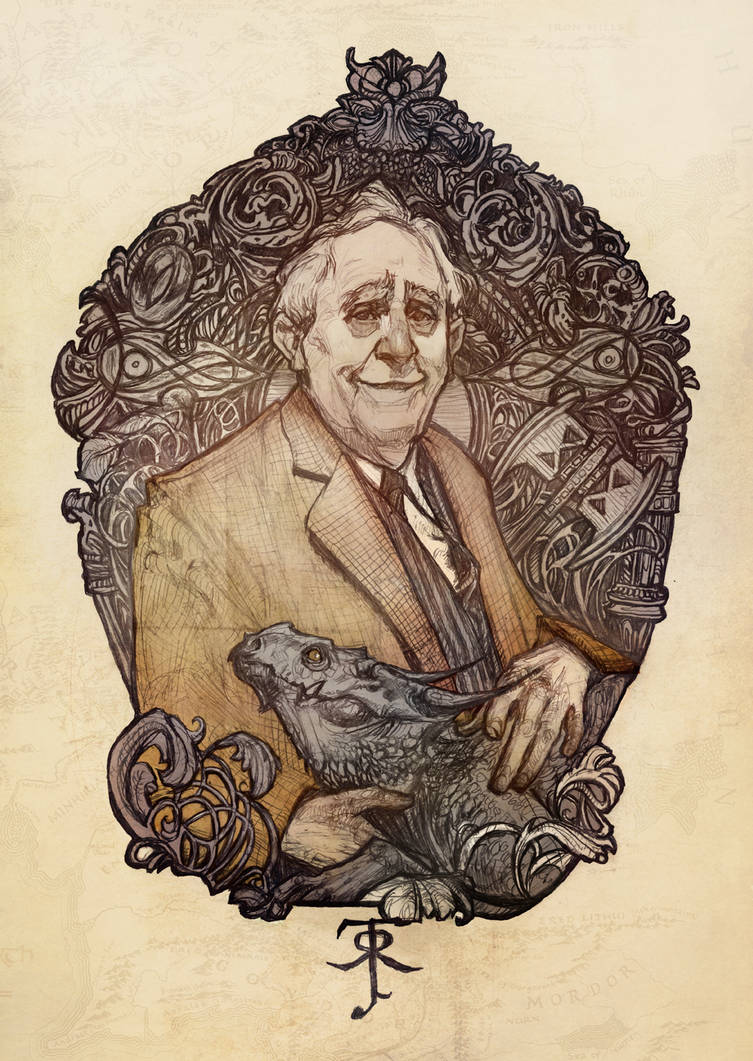 Watch
(prints and products at:
society6.com/audreybenjaminsen
)
Let me first just say that I am so very very VERY VERY verrrryyy stoked for the Hobbit movie this December. And then secondly, without further ado... a tribute to the brains behind it all... the man the legend, the eyebrows... Mister John Ronald Reuel Tolkien! (I did not even know "Reuel" was a name- but I suppose it is.) I really have been working my butt off with painting this semester, so for this project I felt the need to indulge in a well needed frenzy of line work.