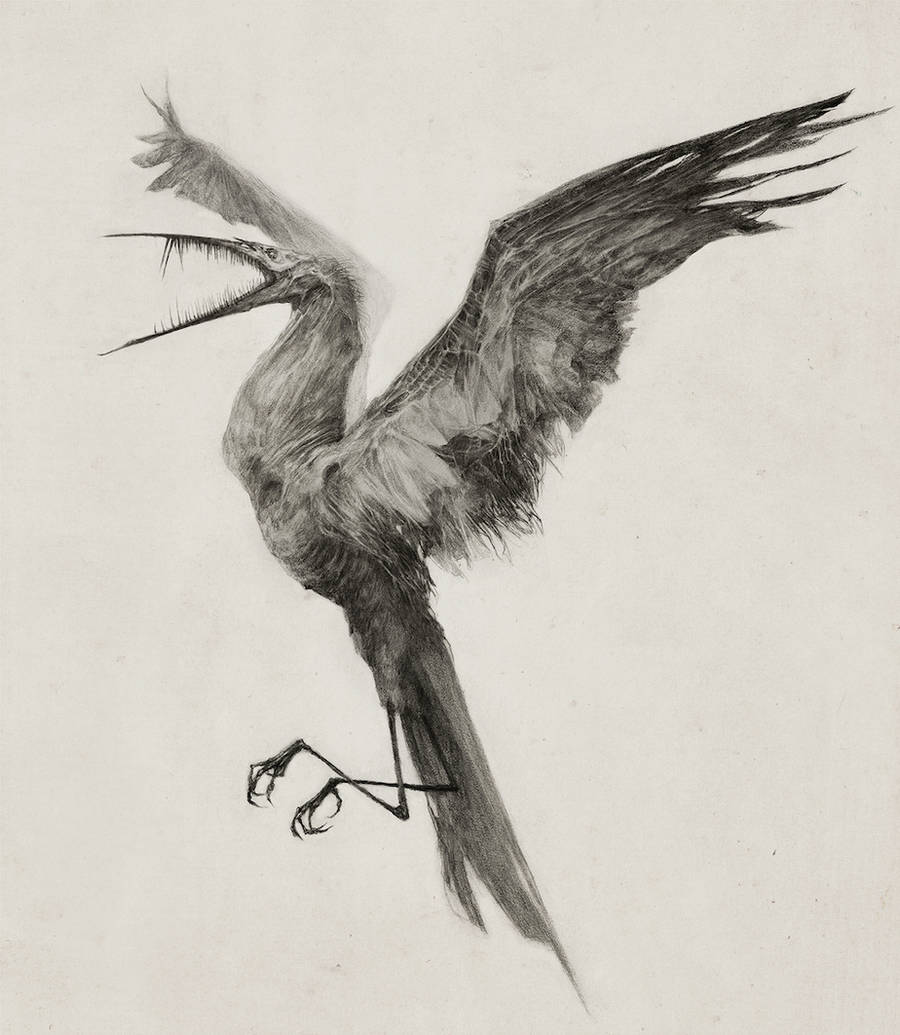 Watch
(prints and products at: society6.com/audreybenjaminsen)

I read Neil Gaiman's "Ocean at the End of the Lane" this summer, and It completely got me back into reading.
This is my interpretation of one of the "Hunger Birds," the willfully aggressive, world devouring varmints. When something is out of hand, or out of place, they devour.
They are the Cleaners.
The image of them was so clear to me, that I couldn't help but try to put it on paper.
I also read that Focus Features will be adapting this story into a film that will be produced by Tom hanks and directed by Joe Wright. I would very much love to be a part of that.