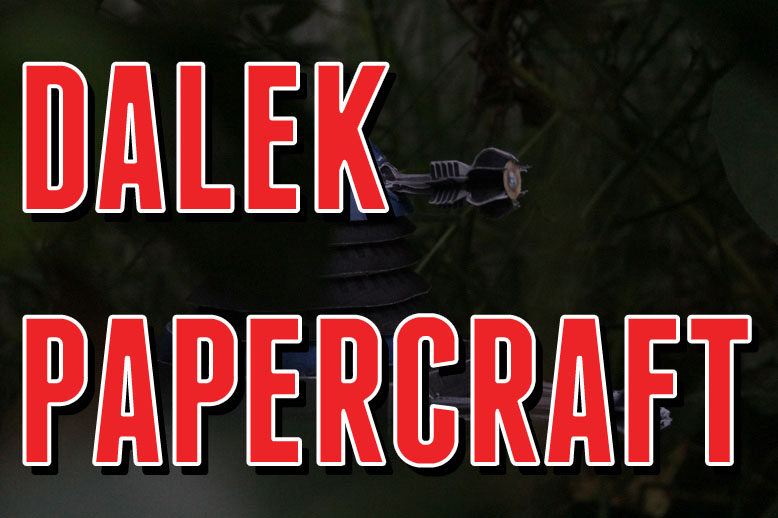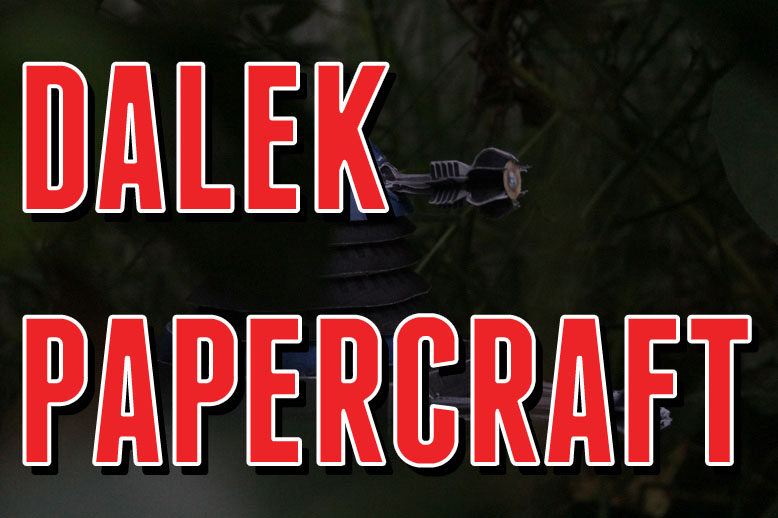 It appears you don't have PDF support in this web browser. Download PDF

Watch
These are the papercraft daleks I made.

They come instructionless, and are a challenge to put together, but are very accurate and very pretty.

I've put them up just in time for you to make one or five for Asylum of the Daleks.

Enjoy!


(modelled in blender, flattened in pepakura, and textured in photoshop)

Hi, is the blender model available?

Reply

Sadly it is not, but it would only be useful if you were planning to make a paper model from it really.
What were you wanting to do with it?

Reply

I was planning to build a 1:1 scale dalek as a costume for a convention

Thank you anyway!
Reply

Well in that case I would suggest checking out Project Dalek as they do this sort of thing, where they have plans to every dalek that has ever been built so you can build your own for conventions and stuff.
In fact I just completed one of my more recent dalek builds and will be taking it to a convention!
Reply

hi, im making spanish papercraft tutorials
can i make a video showing how to make this dalek?
obviously im going to give you credit

Reply

Oh please do!
I'd love for you to make some, please put the link here and I'll put it in the description!

Reply

@ sacred marble. Trust me, there are MANY differences. from the size of the dome, shape of the dome and angle of the chamfer right down to the bumbers. I have made an older style dalek and NONE of the body parts are suitable for molding!
Reply

This is utterly amazing. Any chance of a 2005-2008 dalek in the future? (Probably not, looks like you've vanished off the face of the earth)
Reply

When did I vanish?

And I might possibly do one in the future. I haven't had time to do much papercraft design recently, but I'd really love to do a 2005 dalek. The problem is the shoulders really. Trying to make them accurate without it being too pointlessly complicated.
Reply

They're not really that different to any other dalek shoulders with slats, though, apart from the fact that they're indented.

On that note, why did they remove the slats from the 2010 model? The only designs before then that didn't have them were the sixties props.
Reply

I'd want to make them pretty accurate, and trying to retain the shape of the shoulders while also making them simple is very difficult (although not a challenge I'd shy from).
The redesign was actually inspired by Ray Cusick, because he had often avoided giving his opinion on the new props, as he wasn't super fond of them. He felt that they were too "manufactured" (which was something that Mike Tucker's build team had tried very consciously to do), and that it was too human, as he felt that daleks would have better ways of putting themselves together that we wouldn't understand.
This was something that I understand was taken into great consideration when redesigning the props, along with making them bigger (bigger is better, right?), and making them more colourful like the 60s props out of a sense of nostalgia.
The redesign didn't work for a good number of reasons. Colour wise, I don't know why people didn't notice, but part of the colour nature of the 60s film daleks was because it was a first to see them in colour. Something that hadn't really been done before, and everything was there to give them a cinematic stab. The shape has been unchanged for much of all doctor who, retaining the same classic lines that make for a very simple and pleasing shape, which was interrupted in the new design, giving the impression that all of the new daleks suffered from osteoarthritis.
But yeah, they tried to make the new design more streamlined, and failed miserably, because they were focusing on the wrong areas. That said, they tried, and good on them. They learned from their mistakes, and any designs in the future will be better for it.
Not to mention that lots of the ideas on the new props are stunning, I think the eye is a work of genius in a completely different direction from the 2005 daleks, which was incredibly brave.

Reply