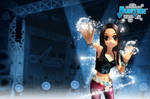 Welcome Auditioners to Audition Online: This is a more impromptu introduction to this group that was initially started as a community addict account for masses.





The little introduction --


Who are we? - Regardless of the name Audition Dance Battle Online has, this is a group for people who enjoy the game Audition Dance Battle Online regardless of whichever you come from.


What is Audition Dance Battle Online? - If you're into music & rhythm games, this would a fun game for you to try. A free 2 play MMO- (so to speak) where you can customize your own avatar with fun clothes, have them dance on the dance floor to music & at the same time, make & meet new friends out there!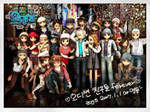 General Guidelines --


Be supportive


Be respectful


Have fun

Submitting Guidelines --


What can you submit?: This ranges from fan art, edited images through imaging programs (ie. photoshop) & fan fiction.


What is allowed?: For now, this ranges & may be subjected to change. As long as you mention within your art submit that this is inspired by Audition Online is fine.


What isn't allowed?: Obviously anything that isn't Audition Online related ~ I admit there's some stuff I may not have covered, I have yet to cross that bridge. When I do, I'll be sure to mention that.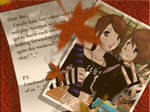 Joining Guidelines --


Can I join?: Of course! The more the merrier. If you can spread the word about this group & get more to join, that would be appreciated.


I run another group, can I ask for an affiliation from you?: Generally I would *like* to keep it within Audition Online related or MMO- related groups. This doesn't necessarily mean it has to be that, just send a request & it'll be accepted shortly.


There is a problem joining this group? Please help me!: If there is any problems with joining, whether to join the group or be an affiliate, please send me a note to audiartists & hopefully that problem will be fixed a.s.a.p.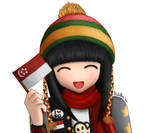 Other than that ~ little side notes to all:


dA icon: Generic image


Group icon: Done by audiartists
(Anyone who's interested in donating a new dA icon or group icon is more than appreciated, all recognized credit will be mentioned)


All other featured & fav'd artwork is done by all our members here. Keep up the wonderful work & look forward to seeing more from you.